History
Things You Didn't Know About George Washington
George Washington, America's first president and a legendary war hero, has a very interesting life story that is also riddled with lies. Many of us have heard fabled tales of him chopping down the cherry tree or going through life with wooden teeth, but these facts are just not true. The real George Washington is far more interesting than you might assume. These fun facts are a mini biography of the life of George.
A lot of letters documenting his private life were lost when his wife, Martha, burned them. But what we have learned form historians proves that he lived a very lively and fascinating life. He started a lot of American traditions, like adding the phrase, "So help me God," to the end of the presidential oath and requesting patrons call him "Mr. President." He was also a slave owner and very showy person who is credited with being the richest president of all time.
George Washington is an American icon who somehow managed to live through many wars and some diseases unscathed in order to build the foundations of the United Sates. Check out this list George Washington facts and trivia, and expand what you know about our first president.
He Remains One of the Richest Presidents
Though Donald Trump has the distinction of being the wealthiest U.S. president on the books, Washington spent almost two centuries holding the title, until John F. Kenney came along in 1961. Wasington's estimated net worth was around $525 million in today's money. This is because his Mount Vernon estate consisted of five farms on 8,000 acres of great farmland. He also owned many slaves which contributed to the net worth. In addition, Martha inherited plenty of property to bump up his holdings.
He Definitely Didn't Have Wooden Teeth
Over the years, Washington had several sets of
false teeth
, but none of them were made of wood. His dentures were made of many things including: cows teeth, ivory, and metal.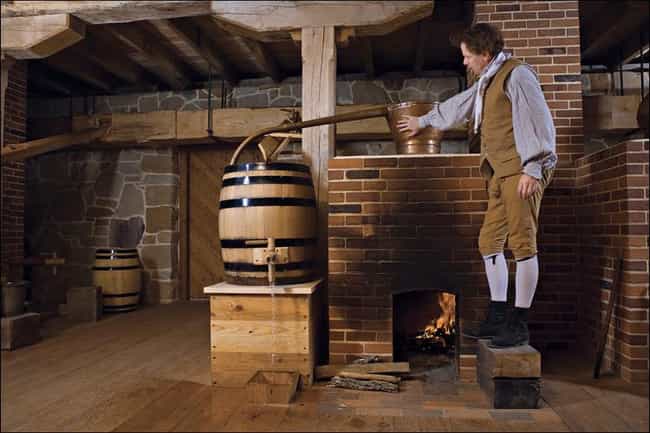 By the today's standards, the style of whiskey George loved to make would be considered
moonshine
. However he did pay taxes and had a license, so he would actually be considered a distiller. At one time, his distillery produced 11,000 gallons of whiskey in a single year.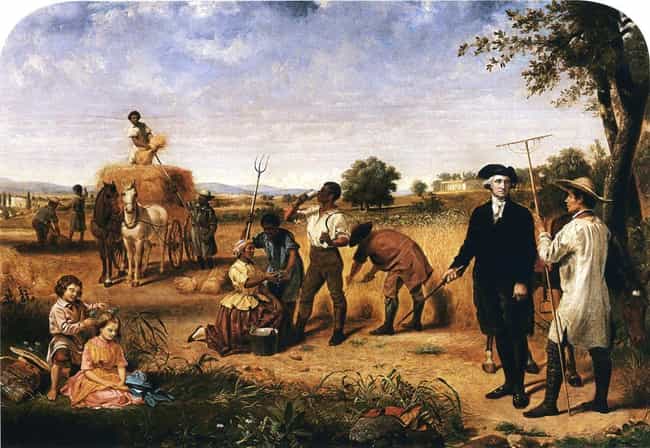 Besides making whiskey, he also grew plenty of
hemp,
since it was considered a cash crop during this time. But it was not grown for smoking. They used the hemp to make rope, paper, and other products during colonial times. He also grew corn and wheat on his land.