Unspeakable Times
All The Surreal And Awful Things George Zimmerman Has Done Since Killing Trayvon Martin

If you already thought little of George Zimmerman, wait until you look at his criminal record. On February 26, 2012, the then neighborhood watch captain made headlines after shooting unarmed, 17-year-old Trayvon Martin, whom Zimmerman saw as a "threat." On July 13, 2013, a jury acquitted Zimmerman of all charges related to Martin's death. As one of many accused murderers who walk free, Zimmerman decided not to go quietly.
Instead of acting remorseful - or at least discreet - since his release, Zimmerman continues to make the news for the worst reasons. With a steadily growing stack of mug shots, Zimmerman arguably looks more and more like a "threat" every single day.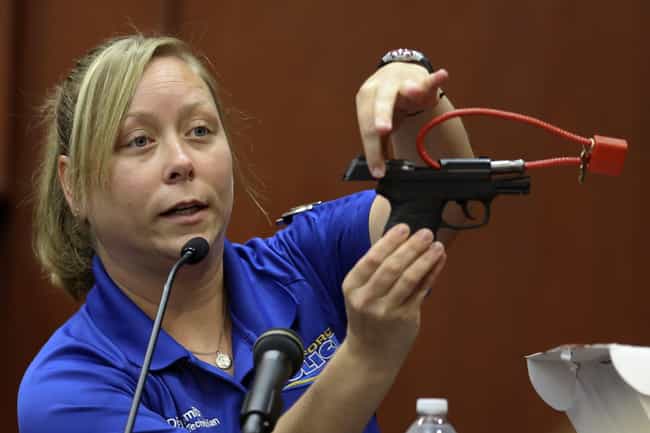 He Auctioned Off The Gun He Used To Kill Trayvon Martin
In May 2016, Zimmerman attempted to sell the Kel-Tec PF9 9mm handgun he used to kill Trayvon Martin on GunBroker.com. The site, clearly not about bad publicity, shut down the auction days before it began and stated, "We want no part in the listing on our website or in any of the publicity it is receiving."
Zimmerman then touted the gun as an "American Icon" on UnitedGunGroup.com in two separate auctions. One was for the general public and the other only open to preapproved bidders. Though neither the site nor the seller disclosed the final bid, reports estimated the sell price at around $250,000. Zimmerman announced the proceeds would fight Black Lives Matter and Hillary Clinton's presidential campaign.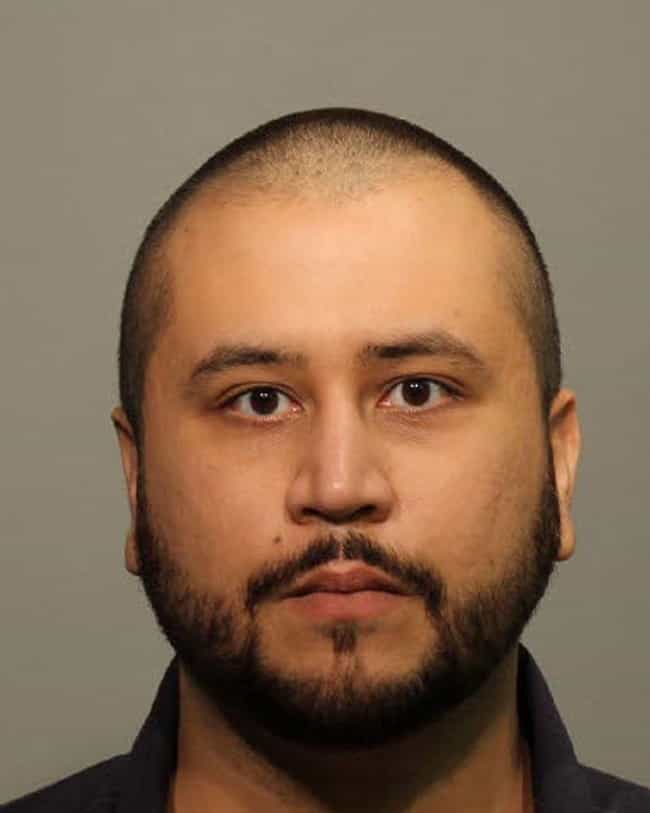 He Was Charged With Misdemeanor Stalking Of A Private Investigator
Dennis Warren, a private investigator hired to locate individuals for a production company making a documentary about Trayvon Martin, claims he only contacted Zimmerman once, in September 2017, and asked him if he would agree to an interview. Allegedly, Zimmerman declined the interview and proceeded to follow up with 55 phone calls, 67 texts, 27 emails, and 36 voicemails to Warren in the span of nine days.
Warren also reported Zimmerman made threats to feed him to an alligator (not his first time doing so) and told a producer of the documentary, "Help Mrs. Warren out and give him a heads-up, I'm going to find him. And I'm bringing hell with me."
Zimmerman was charged with misdemeanor stalking in May 2018.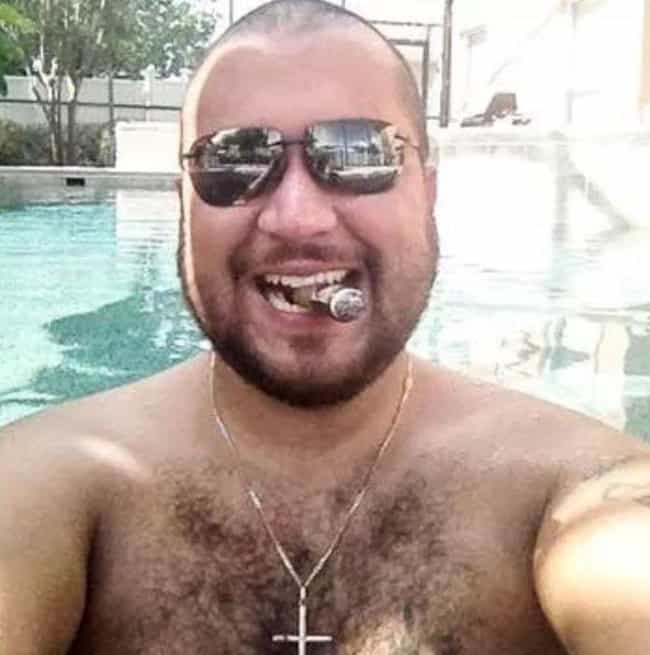 Multiple Women Have Accused Him Of Domestic Violence
Zimmerman's issues with women reportedly date back all the way to 2002 and have not improved since Trayvon Martin's shooting. In May 2013, Zimmerman was charged with felony assault, domestic violence, and criminal mischief after a complaint from his then girlfriend. She told police he broke a table with a shotgun and then pointed it at her. Those charges were dropped.
In September 2013, Zimmerman's then wife filed for divorce. This prompted him to supposedly punch her father, threaten to kill the family, and taunt her to "step closer" while he held a gun.
Zimmerman was arrested in January 2015 for allegedly throwing a wine bottle at an unidentified girlfriend. The woman later recanted her statement, and the aggravated assault charges were dropped.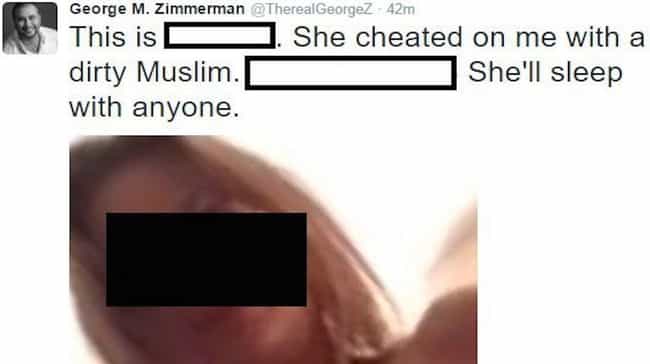 Twitter Suspended Him For Doxxing An Ex-Girlfriend
In December 2015, Zimmerman's Twitter account posted nude photos of a woman he claimed was his ex-girlfriend. The photos accompanied the woman's personal information, including her phone number and address, opening her up to doxxing from Zimmerman's followers. He also wrote that she cheated on him with "a dirty Muslim."
Twitter suspended the account and cited their policy against posting other people's personal information.