Graveyard Shift
Is Gettysburg Haunted To This Day? There's Compelling Evidence That It Is

Of all the Civil War ghost stories, the tales from Gettysburg, PA, are some of the scariest and most intense. Considering the site housed one of the worst battles of the war, it makes sense that thousands of lost, angry, and hurt souls may have been left behind.
The Battle of Gettysburg lasted from July 1-3, 1863, and pitted Confederate General Robert E. Lee against Union General George G. Meade. More than 50,000 soldiers lost their lives, and countless more were injured or went missing during battle
While it gave the Union a victory that many historians consider to be the great turning point in the war, the area was left with a rather haunted reputation and is now home to plenty of Civil War ghost tours.
Today, the haunted history of Gettysburg isn't limited to the area now protected as a National Park. Macabre vibes run all through the town, including buildings where fighting and death took place.
Phantom Cannon Fire Can Be Heard At General Lee's Former Headquarters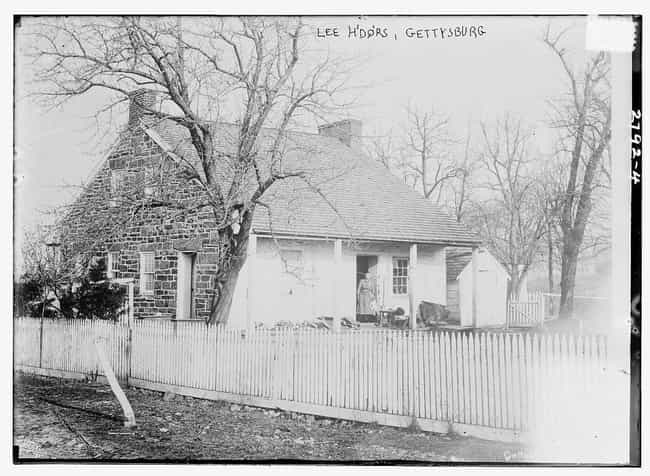 To give Gettysburg tourists another place to stay, motel owners turned the site across the street from the former headquarters of General Robert E. Lee into a series of hotels, most notably a Quality Inn.
The hotel is no longer open, but its guests witnessed their share of ghosts stories while it was in operation. The building stands at the edge of the battlefield, close to an area used to treat wounded soldiers. As one might suspect, some ghosts may still be hanging around.
Visitors reported floating orbs in several colors, extremely uneasy sensations, doors locking and opening on their own, and the smell of smoke from non-existent camp fires.
People also claimed to hear phantom cannons and gunshots in the middle of the night. Allegedly, some have even seen apparitions of soldiers wandering around the hotel grounds.
Gettysburg College Employees Saw A Gruesome Hospital Apparition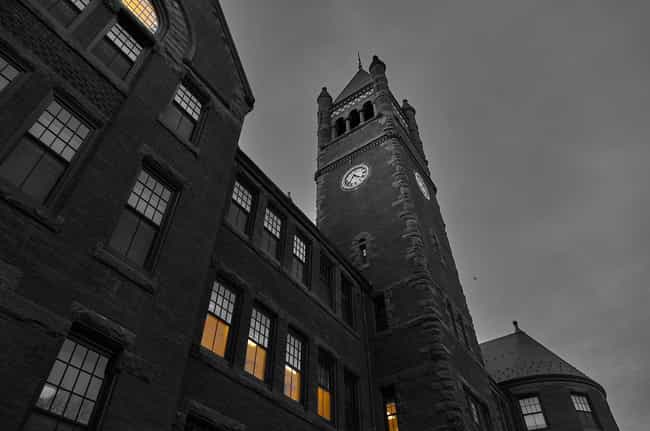 A large amount of students attending Gettysburg College leave with a ghost sighting story in addition to their degree. Many consider the campus to be among the country's most haunted, which makes sense considering what went on in the area during the Civil War.
Students living in the dorms have reported items moving on their own, mysterious noises, and alarm clocks that fail to turn off even when unplugged. However, one of the creepiest stories comes from Penn Hall, which soldiers used as a hospital and morgue during the war.
Several people reported riding the elevator to the basement only to arrive in a large-scale apparition rather than the floor they were expecting. They claimed to witness a gruesome hospital scene with dying patients on gurneys and frantic doctors.
One man claimed after the elevator door closed and reopened, the basement returned to normal.
Phantom Horse Riders Appear At Gettysburg National Military Park
While some fighting during the Battle of Gettysburg took place in town, the majority of the action went down in countryside farm fields that now make up the Gettysburg National Military Park.
Fog often rolls over the fields, making for an unsettling atmosphere. Many visitors claim to have seen floating and pulsating lights in the fog that seem to move like an advancing line of soldiers. There have also been reports of apparitions, including headless phantoms riding on horseback.
People sometimes hear disembodied cries, and a structure within the park features a door that won't stay closed, even with nails.
Actors filming the movie Gettysburg can apparently vouch for these battlefield ghost stories. Allegedly, while they rested between scenes, an old man in ragged clothes smelling distinctly of sulfur emerged from the bushes. He handed them some musket ammunition before walking away. They later discovered the rounds were authentic and more than 130 years old.
Camera Batteries Drain And Apparitions Appear At Devil's Den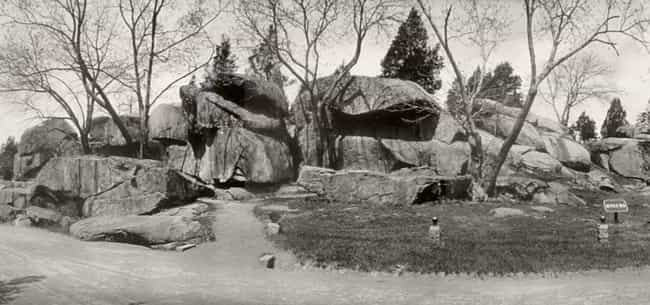 Although the area known as Devil's Den did not earn its macabre name because of the Civil War, it does host its share of hauntings. Strewn with large boulders and rocks, sharpshooters used the area to hide and fire at enemies in the vicinity.
July 2, 1863 was a wicked day at Devil's Den with over 2,600 soldiers mowed down; enough to make a nearby creek turn red with blood. Years later, many visitors claim to have witnessed the continuing aftermath of the gruesome battle.
Fully charged camera batteries have suddenly drained and cameras refused to function normally once users entered the vicinity of Devil's Den. If people's cameras continued to work, they sometimes captured photos of ghostly soldiers and phantom weapons.
Visitors also claim to have seen apparitions in person, and more than a few people with little Civil War knowledge have accurately described the uniforms on the ghosts they encountered, making their claims even more believable.