Graveyard Shift
Here Are The Best Methods For Successful Ghost Hunting

Updated October 14, 2017
7k views
10 items
You've watched every ghost hunting show for the third time, you've read all the paranormal books you can get your hands on, and you know every line of dialogue from Ghostbusters; now it's time for you to perform your own ghost investigation. But how do you hunt a ghost? What follows is Ghost Hunting 101. You'll learn everything you need to know to find ghosts including the best tools for ghost hunting and how to properly mentally prepare yourself for interacting with the unknown.
If you're a faithful reader of the Graveyard Shift then you've learned how to record scary EVPs, and even how to summon spirits. Now it's time to learn how to go ghost hunting from the experts. The wall between our world and the paranormal is a thin membrane, but if you don't know when to look for spirits, or what to bring on your investigation you're not going to find anything. Read on for some primo ghost hunting tips, and remember to bring a flashlight.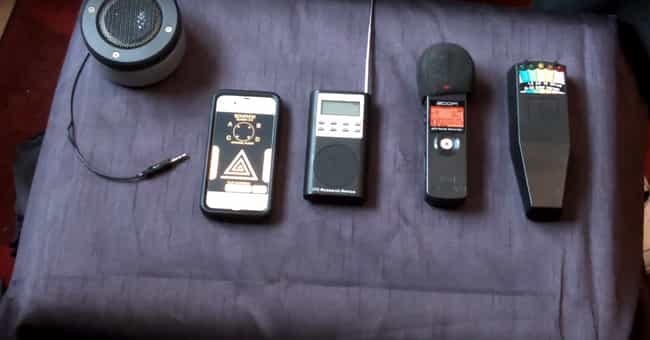 What Equipment Do You Need?
In your investigation into the paranormal you can be as low or high tech as you want, it really depends on what your end goal is. Are you trying to prove the existence of the paranormal without a shadow of a doubt? Then you're going to need to pick up some pricey items. Are you simply trying to get in touch with the spirit realm and hopefully record your success in the process? If that's the case your pocketbook's not going to take as much of a hit. Here's a quick breakdown of some of the stuff you'll need:
Flashlight: Regardless of your intentions you're going to be out at night and you must have a flashlight. This tool is less about catching ghosts and more about not falling in a hole or twisting your ankle.
Extra Batteries: Paranormal entities are notorious for eating up batteries. Bring extra batteries for all of your devices, and invest in rechargeable batteries if you plan on making a habit out of ghost hunting. There's nothing wrong with reducing your carbon footprint while you prove the existence of the paranormal.
A Notebook: Use this to keep a real time journal of your experiences and maybe to do some automatic writing.
A Jacket With Pockets: You never know when you're going to get chilly. And you probably want some pockets to carry all of your ghost hunting stuff.
Cameras: If you can, bring a DSLR, a film camera, and a polaroid then you should give that a shot. The more proof you have the better.
EMF Meter: EMF Meters detect electromagnetic fields and tell you if an entity is eating up your energy in order to bleed into your dimension.
Digital Thermometer: It's a known theory that spirits create cold spots when they're around, use one of these to detect whether you're actually experiencing a cold spot or if you just have poor circulation.
Field Recorder: There are a lot of affordable options for portable audio recorders. The Zoom H4n works really well and it's relatively inexpensive. If you're going to be asking a lot of questions of the entities you hope to find you'll need something to record their answers. If you don't want to spend the money to record EVPs (electronic voice phenomenon) you can always download an app for your phone. Keep in mind that those apps suck up your battery and you might need your phone if you run into trouble.
Before you go on the hunt watch some tutorials on the more techy items, and make sure you take a few test runs. If you don't think an item makes sense for your investigation then don't buy it. Seriously though, you HAVE to have a flashlight if you're going to run around in the dark.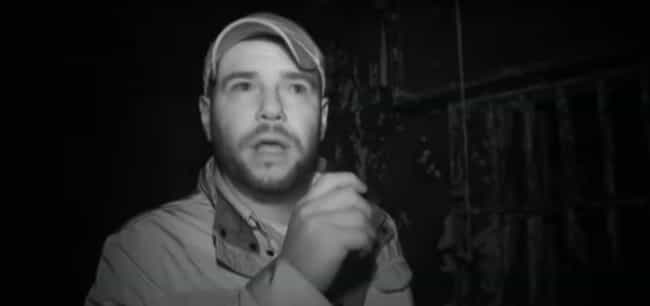 When Are The Best Times To Hunt?
Obviously you hunt at night. That isn't to say that paranormal entities have an alarm set to wake up after the sun goes down, but hunting for ghosts during the day just doesn't feel right. Ghost Hunting 101 notes that the hours between 9pm and 6am are the best for paranormal research because those are the "psychic hours." Your best bet is to go out after anyone that can distract from your investigation is going to be asleep.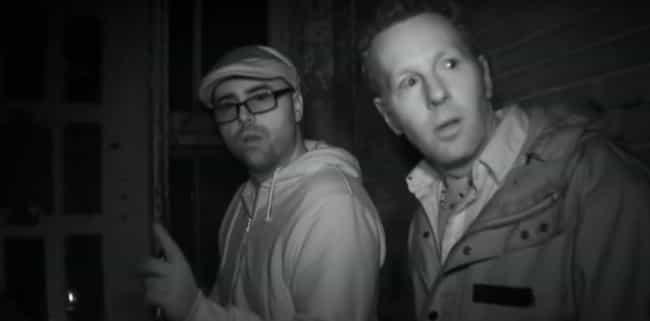 What's The Difference Between Hunting And Investigating?
Before you go traipsing through the night on the hunt for ghosts you should ask yourself what it is you actually want to find. What are your goals? Are you trying to learn more about the unknown, or do you want to blow the doors off the science world? There's not a right answer - just do what feels good for you. Ghost hunting is when you go somewhere that's never had a sign of the paranormal and look around for ghosts. Maybe you'll find yourself in an abandoned church performing a séance, or you're going to take some pictures in a cemetery. An investigation is when you go to a specific place to research paranormal activity, or to help someone get in contact with a ghost to resolve a situation.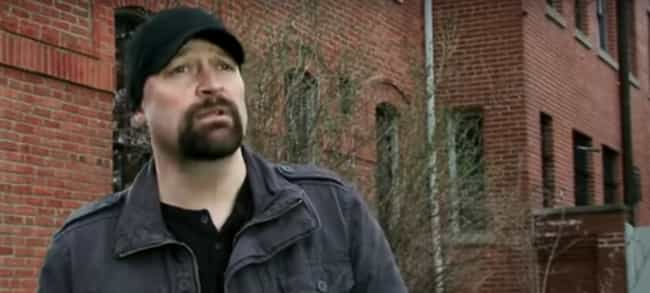 If you're going to investigate a location you shouldn't go in blind. Do some research in the days and weeks leading up to your ghost hunt. If something creepy happened at the location in its past, or if it has a history of paranormal activity you'll want to know about it. Make sure you check out the location during the day to see if there's anything weird about the space, or if it's not structurally sound. The last thing you want to do step into an abandoned building and fall through the floor.