Photo: Paramount Pictures
Movie Quotes
Ghost in the Shell Movie Quotes

38 votes
16 voters
1.3k views
List Rules Vote for the best Ghost in the Shell movie quotes!
Ghost in the Shell movie quotes provide the dialogue for the film about a human-robot hybrid who fights as a counter-terrorism operative. The science fiction action film was directed by Rupert Sanders using a screenplay Jamie Moss, William Wheeler and Ehren Kruger adapted from the Japanese Manga of the same name by Masamune Shirow. Ghost in the Shell opened theatrically on March 31, 2017.
In Ghost in the Shell, Mira Killian (Scarlett Johansson) is badly injured in a terrorist attack, however her brain remains intact, is wiped of its memories and it's placed into a robot body. She joins Section 9, an anti-terrorism unit, where she earns the rank of Major, a title by which she is called. But when Major meets cyberterrorist Kuze (Michael Pitt), her life changes. Kuze tells Major that she had memories and a family and urges Major to find both. Kuze knows this as he too was a test subject for the same experiment.
To do this, Major must go against those who gave her life again, those at Hanka Robotics including CEO Cutter (Peter Ferdinando) and Dr. Ouelet (Juliette Binoche). Once Major discovers that Hanka Robotics took away her memories, she turns on the company, which prompts Cutter to order her killing. As if that wasn't enough for Major to handle, she must also continue to search for her family and the person she once was.
Ghost in the Shell opened theatrically in the United States alongside other films such as The Boss Baby, Beauty and the Beast, Personal Shopper, and Kong: Skull Island.
Kuze: I have been watching you. You have to remember.
...
Major: I saw someone down there. He wasn't human.
Chief Daisuke Aramaki: He's a known terrorist and he's killed again.
Major: They didn't just kill them. They hacked into their minds.
Togusa: He's everywhere, and nowhere.
Major: I will find him and I will kill him.
Following Major's first encounter with Kuze, she's a bit confused about what to believe. At least for now, in these Ghost in the Shell movie quotes, Major takes the orders of her chief and vows to kill Kuze.
Should this be higher or lower?
Batou: Why don't you talk about your past?
Major: I don't remember much, just fragments.
Batou finds it interesting that Major never talks about her past. It's not out of choice rather she actually has few memories of her life before working for Section 9.
Should this be higher or lower?
Major: They created me. But they cannot control me. They took my life. I'll take my revenge.
Having become self aware has been a freeing experience for Major, but also gave her a new goal in life. She doesn't want to be controlled anymore, rather get revenge on those who took control of her.
Should this be higher or lower?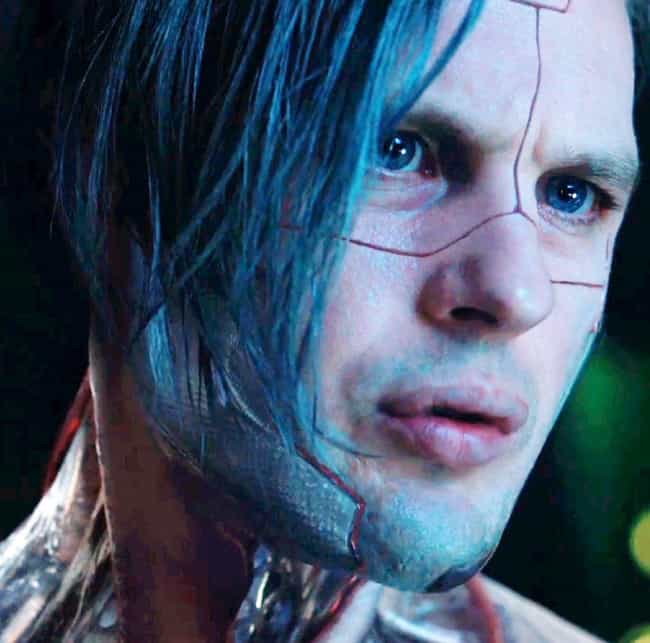 Kuze: Everything they told you was a lie. You had a family. Remember that.
Kuze knows the truth about Major and tries to convince her that she's been brainwashed in this Ghost in the Shell movie quote. He notes that she had a family and needs to remember that.

Should this be higher or lower?