Graveyard Shift 15 Ghost Stories And Terrifying Tales From Dallas, TX

Ghost stories from Texas will make your skin crawl, but those specifically from the city of Dallas will leave you paler than a full moon. Scary tales from Dallas are an eclectic ensemble, consisting of everything from jilted brides and workaholics, to demonic goat men, and even angry school girls. There is certainly a dark side to Dallas, and though it may have shaken its nickname of the "City of Hate," it can't loosen its ties to the paranormal.
Haunted hotel stories are pretty easy to come by, especially ones in Dallas. There are a fair share of tragic accidents, horrific crimes, and suicides. It's no wonder Dallas ghost tours do so well and Halloween is an incredibly busy time of year for the entire Dallas-Fort Worth Metroplex. Collected here are some of the scariest Dallas ghost stories that have been passed around for generations - read them if you dare.
The Adolphus Hotel Is One Of The Most Haunted Hotels In Texas
The Adolphus is not only one of the swankiest hotels in Texas, it's also home to one of the most active hauntings. A bride set to wed in one of the hotel's ballrooms back in the 1930s killed herself instead. She is said to roam the halls of the 19th floor where she hung herself, still wearing her wedding gown. Even when she can't be seen, the sound of her sobbing can be heard, and is often accompanied by the chiming of a music box.
The ghost bride isn't alone. The spirit of another woman lingers in the hotel's bistro, and often patrons complain of the sound of footsteps echoing in the halls even though it's carpeted. Windows fly open and slam shut on their own, a phantom piano can be heard playing in the night, and many guests have reported being touched by unseen hands.
The Spirit Of A Little Girl Wanders The Coombs Creek Trail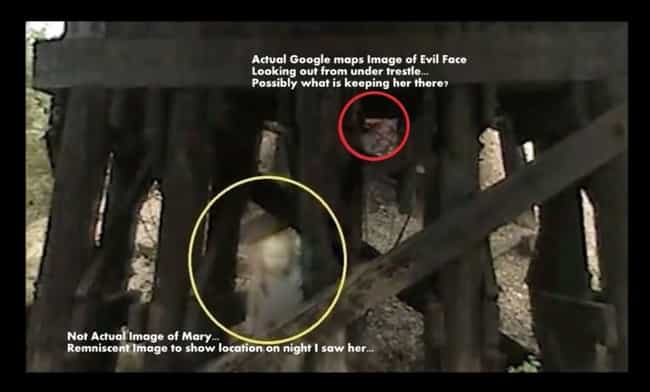 The Coombs Creek Trail is allegedly haunted by the spirit of a little girl named Mary. According to local lore, Mary was out riding her bike when she died. People say she was struck by a train, others say she drown, and some claim she simply vanished without a trace. Either way, her spirit has haunted the area ever since her death. Many have claimed to have not only seen her in person, but to have captured photographic evidence of her and another unknown, seemingly menacing entity hanging around her.
White Rock Lake Is Overflowing With Paranormal Activity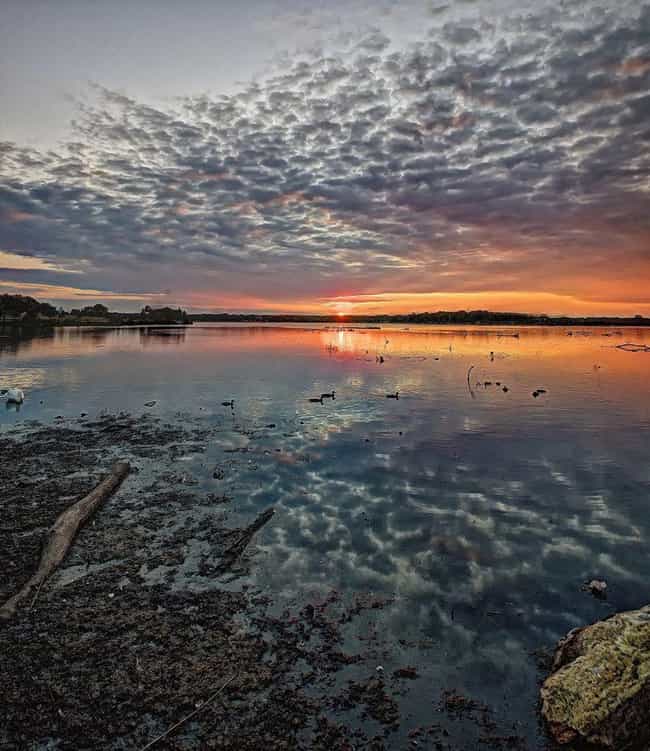 The haunting of White Rock Lake is legendary due to the infamous Lady Of The Lake. No one knows who this alleged drowning victim is for sure, but she can be seen soaking wet in vintage formal-wear, hitchhiking along-side the road. Just like any good old fashioned hitchhiking ghost legend, she disappears in the backseat of the car before arriving at her destination. The only evidence that she was ever really there at all is a wet spot on the seat.
The identity of her spirit could be any of the numerous accidental deaths and suicides that have occurred at White Rock over the years. There have been dozens of drownings where the bodies were never recovered. In 1927, 19-year-old Hallie Gaston died in a boating accident near Big Thicket and in 1934, a small plane crashed into the lake and all the passengers died. The summer of 1941, 27-year-old John Ira Howard (world record holder for underwater swimming) died while stunting for friends.
Flag Pole Hill And Its Surrounding Area Has All Kinds Of Bad Juju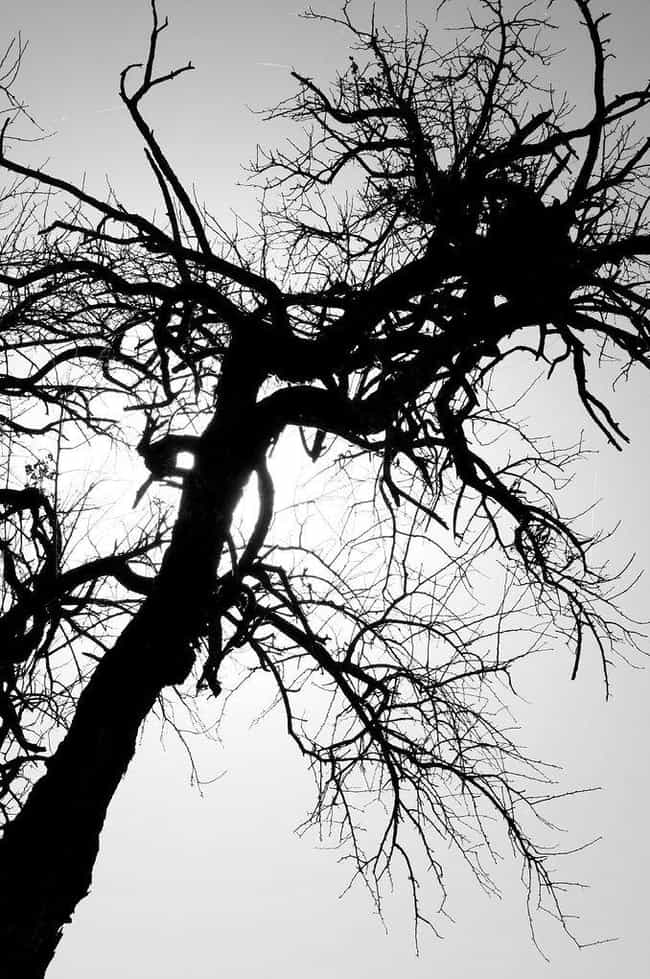 The Flag Pole Hill is very close to White Rock Lake, so it should come as no surprise that all kinds of creepiness happens there, too. Flag Pole Hill has a narrow, horseshoe-shaped road lined with trees that locals will warn you to not drive drive down, especially at night. Apparently, there are some kind of kamikaze, rock-throwing delinquent ghosts hanging out there. Seriously, not only do they pelt passing cars with stones, but they hurl themselves at the cars as well.
There is also a house near Flag Pole Hill, over on Blackbird Lane with a creepy history and a haunting of its own. Apparently, it all began with the home's builder when he committed suicide as they were wrapping up the project. He hung himself off the balcony.
Later, a lawyer named Jeffrey Licker was charged with hiring two guys to help him murder Koby Sandosky (30) and Lesia Kahl (22), a former playboy model and waitress. The victims were lured to the house with drugs and then bludgeoned to death in the bedroom of his home on Blackbird lane.