Movie Quotes
Ghostbusters 2016 Movie Quotes

120 votes
36 voters
3.3k views
10 items
Ghostbusters 2016 reboots the classic 1980s Ghostbusters film series following a group of scientists who battle ghosts in New York City. The reboot, a third in the Ghostbusters series, was directed by Paul Feig using a screenplay he cowrote with Katie Dippold based on the original idea created by Ivan Reitman, Dan Aykroyd and Harold Ramis. Featuring an all-female cast, Ghostbusters 2016 owned in theaters on July 15, 2016.
In Ghostbusters 2016, paranormal enthusiasts Dr. Abby Yates (Melissa McCarthy) and Dr. Erin Gilbert (Kristen Wiig) and engineer Dr. Jillian Holtxmann (Kate McKinnon) are in the right place at the right time when a ghost invasion hits New York City. Knowing that they are the only ones with the expertise and courage to fight the ghosts, the trio forms the Ghostbusters.
But simply fighting ghosts isn't exactly an easy task so the crew expands. New Ghostbuster Patty Tolan (Leslie Jones) joins the team, and brings a company vehicle/hearse with her, while the Ghostbusters hire the handsome simpleton Kevin Beckman (Chris Hemsworth) as their receptionist. Together, the team must save New York City from these ghosts, including giving some love to the original films along the way.
Ghostbusters 2016 joined the summer 2016 movie lineup alongside Star Trek Beyond and The Secret Life of Pets, among others.
Can You Answer the Phone?
Dr. Erin Gilbert: Kevin, hi, can you answer the phone?
Kevin: I can't. It's in the fish tank.
Dr. Erin Gilbert: No, the one on the desk that's ringing. That one.
Kevin: Oh, that one! What's this place called again?
Their new receptionist, Kevin, sure is pretty, but smart he is not. After he's unable to reach through the fish tank glass to pick up the phone, another ringing phone leaves him even more puzzled.
Should this be higher or lower?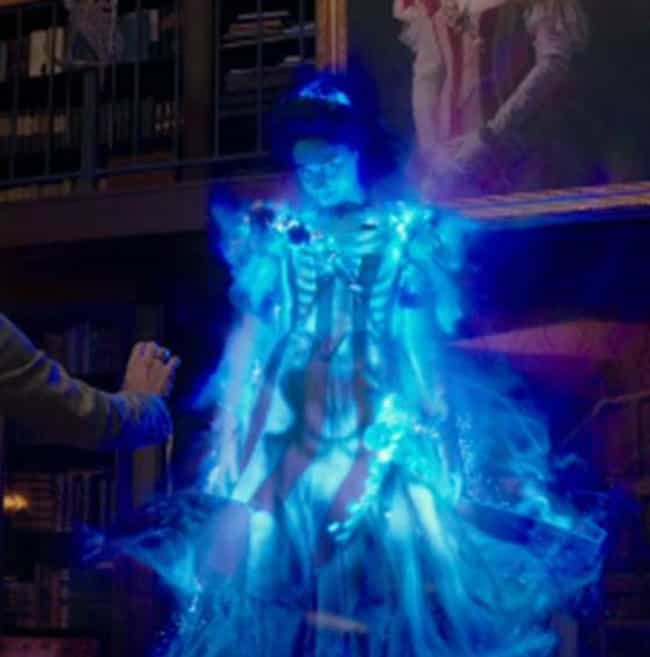 That Stuff Went Everywhere
Dr. Abby Yates: That's a class-four apparition.
Dr. Erin Gilbert: It's okay. She seems peaceful. My name is Erin Gilbert, doctor of particle physics at...
...
Dr. Erin Gilbert: That stuff went everywhere by the way, in every crack, very hard to wash off.
When the ladies encounter a ghost, Erin tries to make friends with it. It doesn't work too well and she gets slimed, everywhere.
Should this be higher or lower?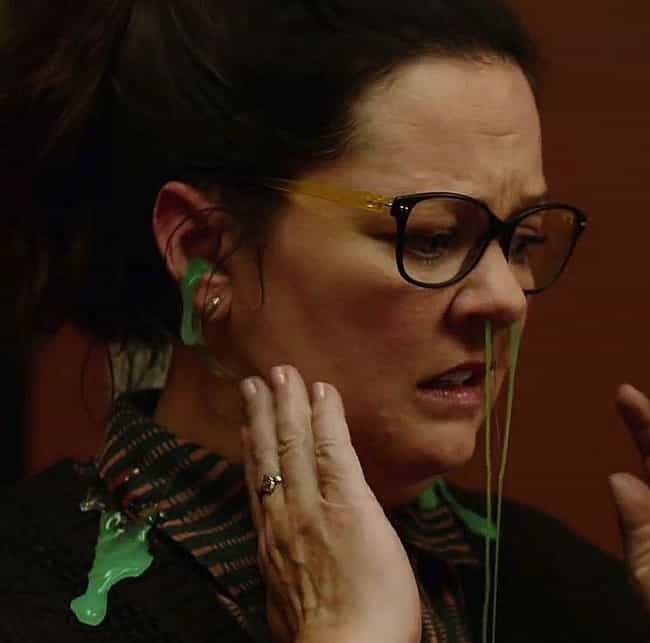 The Power of Pain Compels You
Dr. Abby Yates: There's a bigger picture at hand here. These ghosts can possess the human form.
...
Patty Tolan: Aw, hell no! The devil is a liar! Get out of my friend, ghost!
Dr. Abby Yates: Ow, that's going to leave a mark.
Patty Tolan: The power of pain compels you!
When Abby is possessed by a ghost, Patty takes things into her own hands to knock the ghost out. The effort is successful, but unfortunately leaves Abby in a great deal of pain.
Should this be higher or lower?
Patty Tolan: Okay, you sweaty freaks, I'm about to save you from this ghost.
...
Patty Tolan: Okay, so I don't know if it was a race thing or a lady thing but I'm mad as hell.
In an attempt to nab a nasty ghost, Patty stage dives into an unforgiving audience. After landing on the hard concrete floor, she has some choice words for the folks she is about to save.
Should this be higher or lower?