Button Mash
10 Best Tips & Tricks For Mastering 'Ghostbusters World'

Updated October 30, 2018
82 votes
28 voters
4k views
10 items
Make your childhood dream job come true with the new Ghostbusters World mobile game. The game operates much like the same concept behind Pokemon Go! in that you can walk around and trap Ghostbusters characters. Ghostbusters World allows you to catch and defeat popular ghosts from the original series and also gives you a story to follow so that you, the new employee, can be a part of the team. After playing the game for awhile, we have found some Ghostbusters World tips and tricks to help you master this new AR game and all the spookiness it contains. Now, if people find something strange in their neighborhood, they know who to call: you!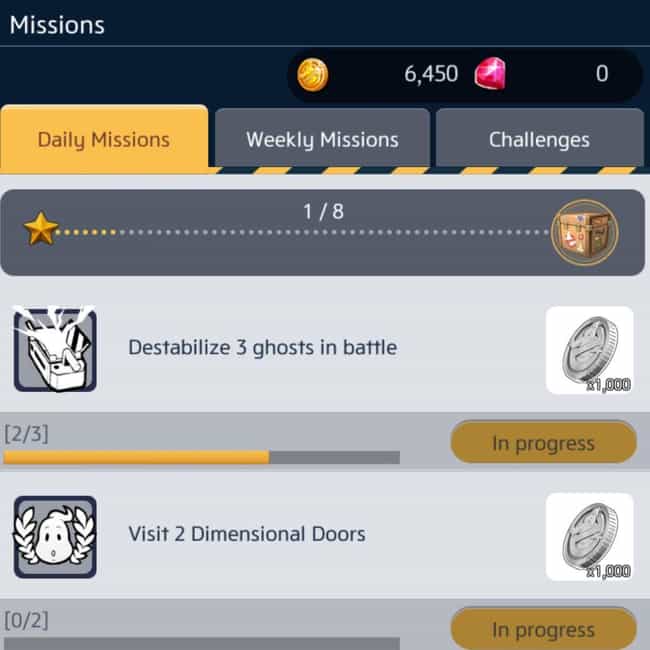 Make Sure To Complete Missions 
Missions and side-quests are an important part of any game; they provide extra content, can help you gather more materials or even level you up in some cases! Missions in this game are no different. You're going to want to complete as many as you possibly can to earn different prizes. Some will give you coins while others will give you much needed materials. You have three different kinds of missions: Daily Missions, Weekly Missions, and Challenges. Daily and Weekly Challenges should be pretty self-explanatory, you just do them during the given timeframe, but Challenges are missions you can do at any point in time and give you some nice goals to strive for.
What game would this be without bosses to fight? Up on the left side of your screen, you should be able to see the Boss List. The icon will tell you right away which ghost is about to arrive and what time you'll be able to catch them. Of course, it will also tell you exactly how far away they are. If you click on this option, you'll see a list of options that can tell you different locations that the ghost will be at.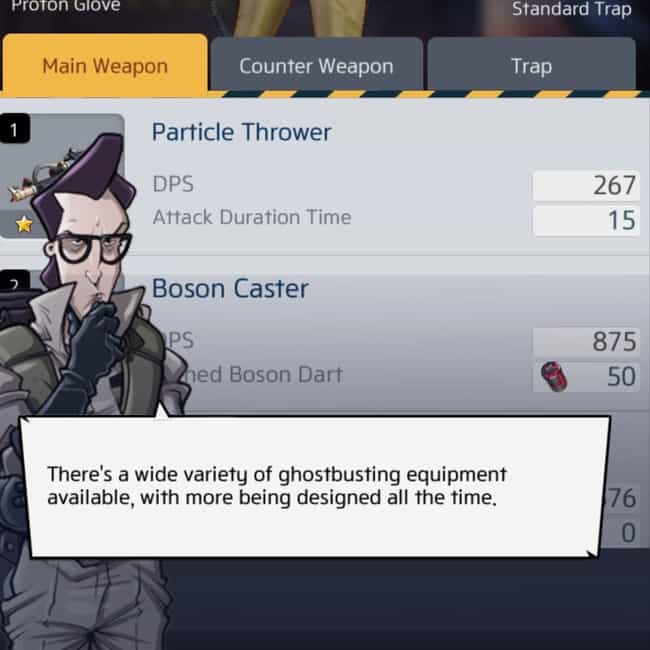 The original Ghostbusters series was known for its cool technology; of course, the game would be no different! Once you've gotten past the tutorial stages, you're going to want to continue to update the gear you have. Egon will probably put you in some dangerous situations while you try to test the new equipment, but we promise it's worth it! Each upgrade will make it much easier to catch ghosts.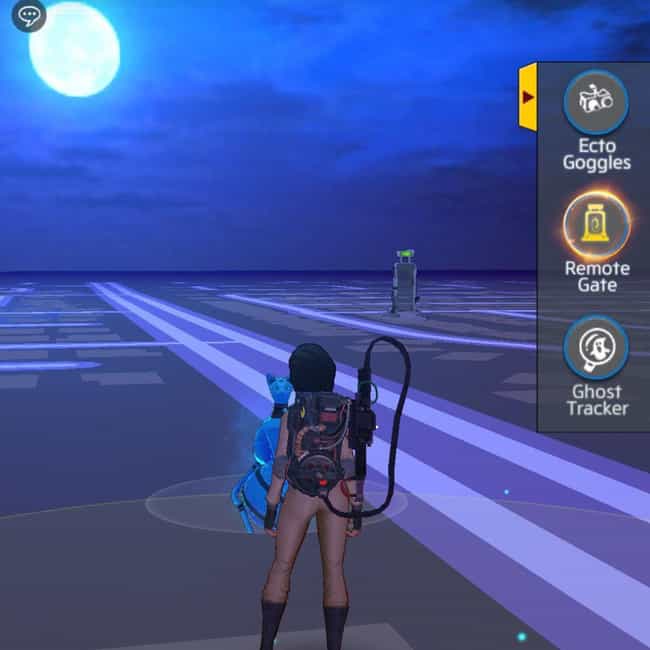 Use Your Sidebar Equipment
It can be easy to forget when you have equipment that's off to the side, but you're really going to want to use the tools that are always present on your main screen. Off to the right, you'll see three different items: Ecto Goggles, Remote Gate, and Ghost Tracker. Each of these tools are designed to help you track ghosts faster. For example, the Ecto Goggles can help you see where ghosts are at, the Ghost Tracker also allows you to see certain areas where you may be able to follow ghosts and the Remote Gate can launch a portal that brings the ghosts right to you!