Weird History
This Awesome Photographer Mashes Up Historical Images With Their Present-Day Environment

8k votes
1.6k voters
56.6k views
11 items
List Rules Vote up the coolest photos of past history merged with the present.
Many historians would agree that it is important to understand historical events in the context of the modern world. "Ghosts of History," a photo project by Adam Surrey, epitomizes this idea that history is far from a distant past, but instead, an ever-present reminder of both the successes and mistakes throughout human history.
The photos are remarkable and underscore the fact that while some of the original images seem so distant in time, in actuality, our world has barely changed. When you look at a landmark or place that you may have personally visited, and it is contrasted with a photo of historical significance, it inspires a closer connection to the past. It brings people closer to our shared ancestry of events, one that hopefully lingers longer than just your eyes on the photograph. Check out these riveting photos of past and present combined, and vote up the ones that strike you as awe-inspiring.
September 16, 1944, In Luxeuil-Les-Bains, A French Girl Gifts A Bottle Of Wine To A Soldier From The 36th US Infantry Division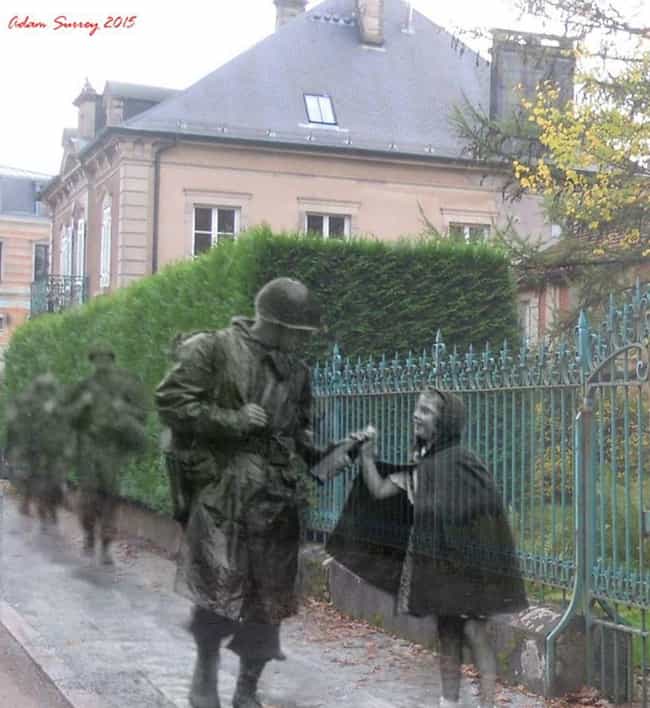 Is this cool?
A US Marine Reaches Through Barbed Wire To An Internment Camp On The Island Of Tinian To Give A Child Candy

Is this cool?
US Soldiers During World War II Cover A Fellow Soldier In Saint-Malo, Brittany, As He Dashes Across The Street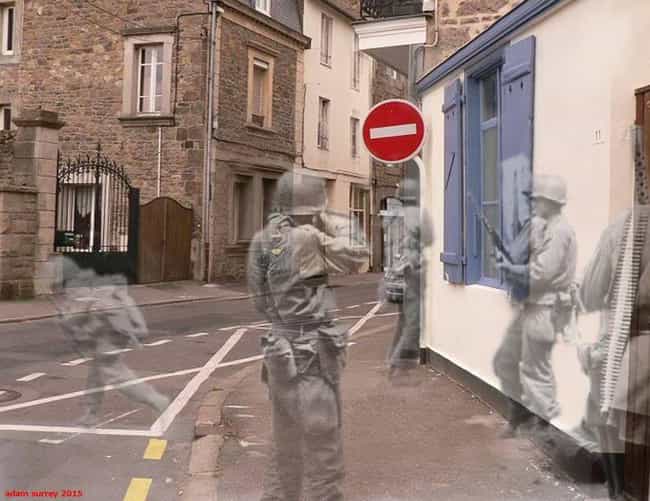 Is this cool?
Nurses Caring For Wounded Soldiers In Brandenburg Gate In Berlin, An Area That Sustained Heavy Damage During WWII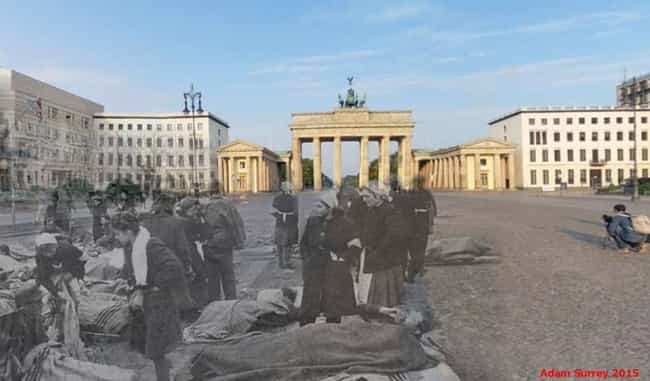 Is this cool?