Attractions

List of Giacomo della Porta Architecture

List of Giacomo della Porta buildings, listed alphabetically with photos when available. Most, if not all prominent Giacomo della Porta architecture appears on this list, including houses, churches and other structures where applicable. This list contains information like what city the structure can be found in, and when it was first opened to the public. If you want to find out even more about these famous Giacomo della Porta buildings you can click on the building names to get additional information.
St. Peter's Basilica and Palazzo Chigi are included on this list along with many more.
This list answers the questions, "What buildings did Giacomo della Porta design?" and "What do Giacomo della Porta structures look like?"
Ajaccio Cathedral, officially the Cathedral of Our Lady of the Assumption of Ajaccio and also known as the Cathedral of the Assuption of Saint Mary, is a Baroque/Mannerist Roman Catholic cathedral located in Ajaccio, Corsica. It is the seat of the Bishop of Ajaccio, a suffragan of the Archdiocese of Marseille. The cathedral is dedicated to the Virgin Mary. ...more on Wikipedia
City/Town: Ajaccio, France
Opened: Jan 01 1593
Architect: Giacomo della Porta
Created By: Giacomo della Porta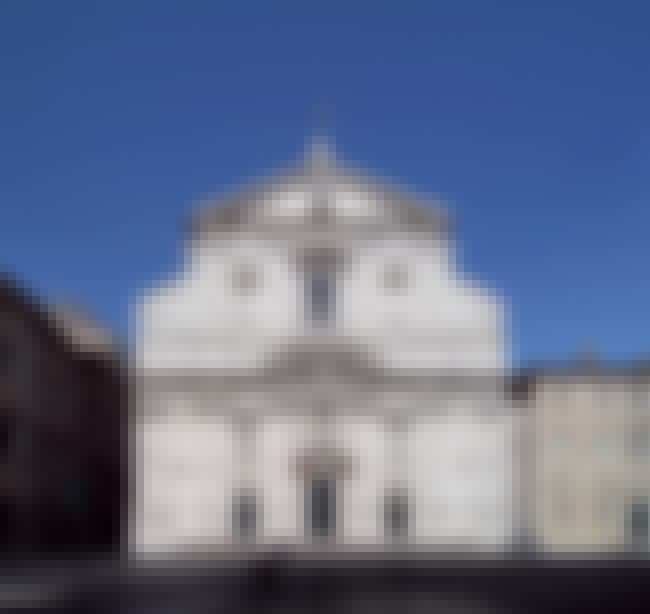 The Church of the Gesù is the mother church of the Society of Jesus, a Roman Catholic religious order also known as the Jesuits. Officially named Chiesa del Santissimo Nome di Gesù all'Argentina, its facade is "the first truly baroque façade", introducing the baroque style into architecture. The church served as model for innumerable Jesuit churches all over the world, especially in the Americas. The Church of the Gesù is located in the Piazza del Gesù in Rome. First conceived in 1551 by Saint Ignatius of Loyola, the founder of the Jesuits Society of Jesus, and active during the Protestant Reformation and the subsequent Catholic Reformation, the Gesù was also the home of the Superior General ...more on Wikipedia
City/Town: Italy
Opened: Jan 01 1580
Architect: Giacomo Barozzi da Vignola, Giacomo della Porta
Created By: Giacomo Barozzi da Vignola, Giacomo della Porta
see more on Church of the Gesù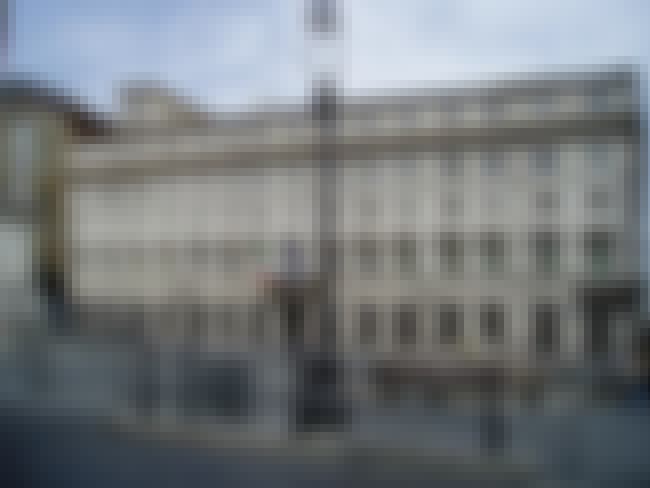 The Palazzo Chigi is a palace or noble residence in Rome and the official residence of the Prime Minister of the Italian Republic. Since February 22nd 2014, the occupant of Palazzo Chigi has been Matteo Renzi. The Palazzo, overlooking the Piazza Colonna and the Via del Corso, was begun in 1562 by Giacomo della Porta and completed by Carlo Maderno in 1580 for the Aldobrandini family. In 1659 it was purchased by the Chigi family. It was then remodelled by Felice della Greca and Giovan Battista Contini. It has five floors, a broad stairway that leads to the living rooms, and a courtyard decorated with a fountain, designed by Giacomo della Porta. The fountain has been copied in many sites in ...more on Wikipedia
City/Town: Rome, Italy
Opened: Jan 01 1580
Architect: Carlo Maderno, Giacomo della Porta
Created By: Carlo Maderno, Giacomo della Porta
Building Function: Palazzo
see more on Palazzo Chigi
4
Palazzo dei Conservatori
City/Town: Capitoline Hill, Italy
Architect: Giacomo della Porta
Created By: Giacomo della Porta