Button Mash
The 6 Sexiest Gifts for Your Gamer Girlfriend

What do you get the Gamer Girl in your life? She's already defeated the Joker, wiped out the Zerg, and dominated Skyrim. What's left? You want to give her a gift that tells her you care - but you also want to acknowledge the fact that you find her incredibly sexy. These gifts will help you cater to the gamer insider her while showing that you're attentive and considerate.
Here are some great holiday gift ideas for your gamer girlfriend.
Ranker may collect a commission from links on this page.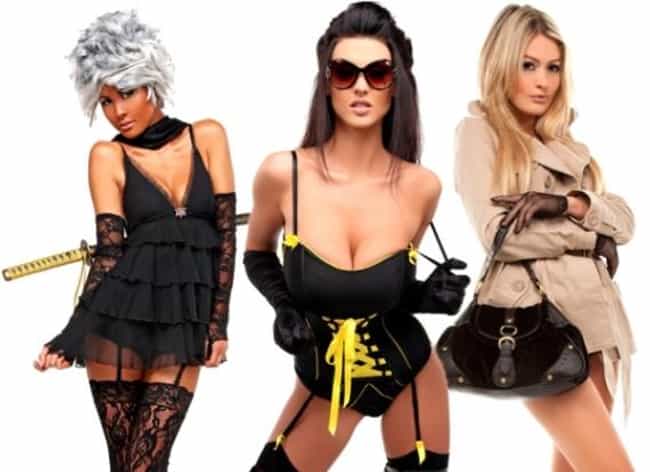 1
The 'No More Heroes' Lingerie Set
No More Heroes 2 is one of the single craziest games to ever be released on the Wii. Though, like with many over-the-top things, it also had some pretty sexy clothing. So it is no surprise that a line of Lingerie was created for NMH2.
Nothing says "Merry Christmas, Sexy" like a black bustier trimmed in yellow ribbon, garters, and a samurai sword.
Read more about this collection at Kotaku.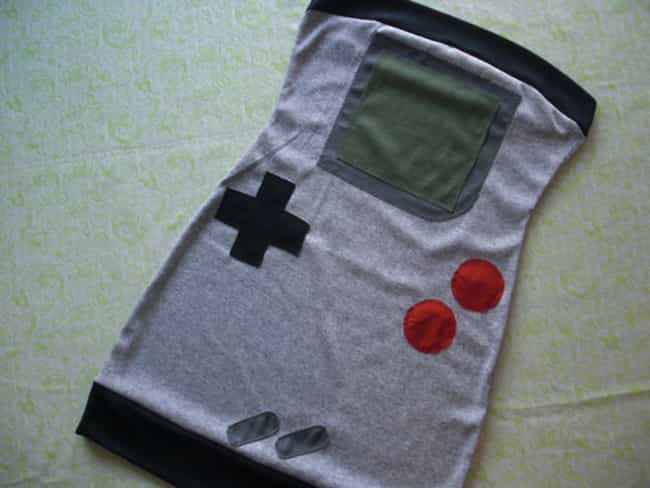 Yeah sure, this is really more of a lazy Halloween costume than something a girl would actually want to wear around town, but just look at it. Not only is it exactly what it sounds like, but it calls to a nostalgia that makes anyone who actually owned an original Game Boy feel awesome.
It's an awesome mix of sexy tiny dress and nerdery that only a true gamer girl would appreciate.
You can purchase this over at SewOeno's Etsy page.
Bonus: You won't have to hold your girlfriend up over your head to make the headlights in the car behind you light up her screen.
This is actually a pretty legitimate accessory. It basically takes any vibrations that are happening in whatever game you're playing and vibrates your chair accordingly.
It's really the best way to get your girlfriend to play racing games with you as it essentially turns her gaming experience into that Jenna Jameson scene from Howard Stern's Private Parts.
Get it from Buttkicker Direct.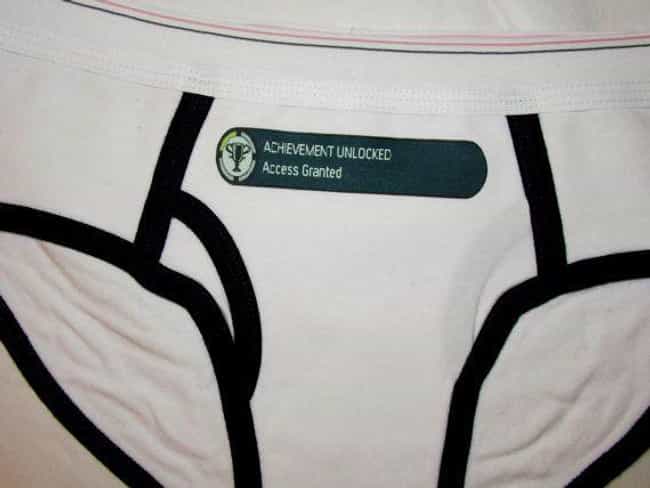 4
Achievement Unlocked Undies
This underwear features a rarity, therefore making it not only a collector's item but a pleasure to be around. It has the only well-executed, working, and borderline-tasteful video game joke ever told on a piece of apparel. This alone should make it a great gift for any gamer girl.
This is one of the more commonly known gaming gifts for women, but just a reminder that these exist. Not only are they hot, but they're a boyshorts cut, which is much more comfortable than lace, thongs, or even bikini cuts for some people.
A slightly different version can be found here.