Nostalgia

People You Forgot Guest Starred on Gilmore Girls

To say that Gilmore Girls had a huge impact on pop culture would be an understatement. This little mother-daughter show built a strong and loyal following during its seven-year run, giving girls everywhere worthy role models to look up to. Heartwarming and witty, Gilmore Girls was more than a show, it was a religion. A fact made only more apparent when the series hit Netflix in late 2014: not only did the ability to binge-watch every episode appeal to die-hard fans, but Gilmore Girls also found a new and eager audience. Now with a revival in the works, nostalgia is running higher than ever… and no one is complaining.
But compelling storytelling wasn't the only thing that made the show so charming. Stars Hollow was always a magical universe inhabited by quirky and memorable characters; Gilmore Girls wouldn't have been the same without its strong cast. Besides the main players, the series launched the careers of now-household names like Melissa McCarthy, Liza Weil, Jared Padalecki, and Milo Ventimiglia. Moreover, fans were treated to a steady flow of brilliant Gilmore Girls cameos – made either by famous guest stars, or by up-and-comers who later went on to build impressive careers.
Between sipping coffee, munching on Pop-Tarts, and getting ready for a
Cop Rock
marathon, you'll definitely want to take a little walk down memory lane with this comprehensive list of
Gilmore Girls
guest stars. From beloved characters who showed up more than once to "blink and you'll miss it" appearances, there's something for everyone. Take a look below to jog your memory and cram for your next "famous people on
Gilmore Girls
" quiz.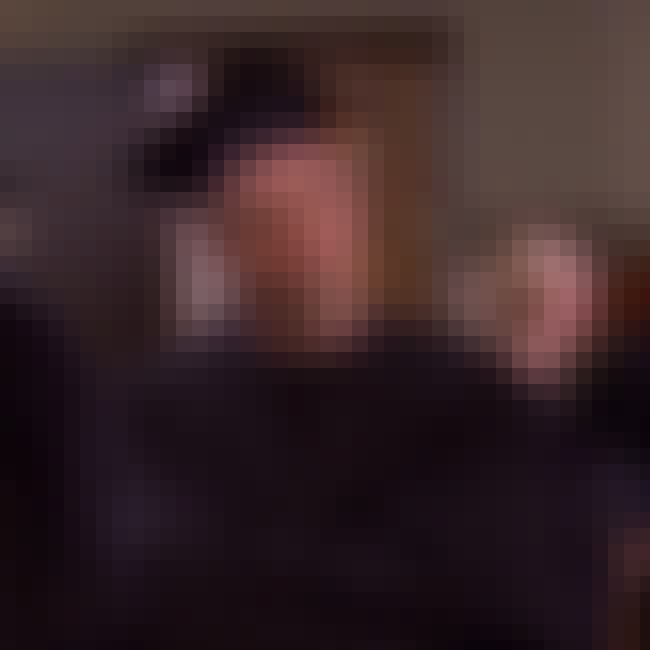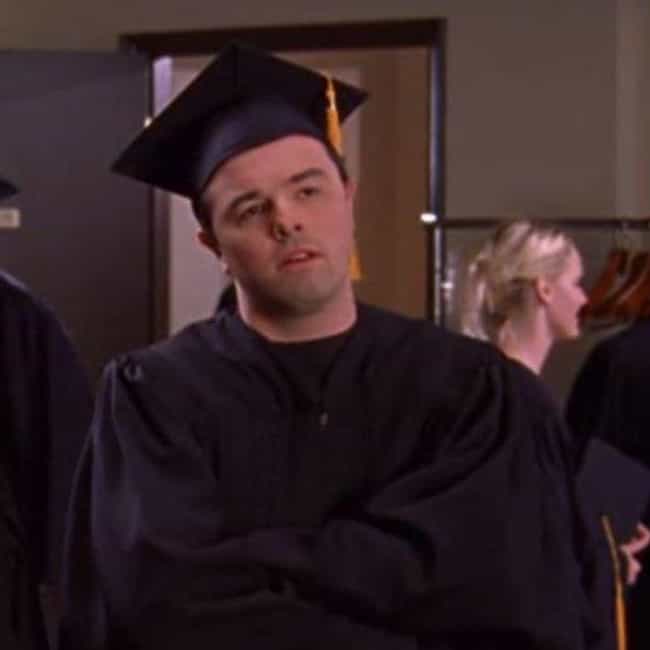 Episode: "Lorelai's Graduation Day" (Season 2, Episode 21)
Role: Zach, from Lorelai's business school.
Love him or hate him, Seth MacFarlane is one of the most recognizable names in comedy. Before he became a household name, he had a minor cameo on Gilmore Girls, where he played Zach, one of Lorelai's classmates from business school.
You might remember this infamous episode, since Rory missed her mom's graduation because she ran off to New York to see Jess, much to everyone's surprise. Who could blame her, though? Luke's nephew sure filled out those leather jackets nicely.
You also heard MacFarlane's voice in the Season 3 episode "I Solemnly Swear," where he portrays Bob Merriam, Emily's lawyer.
Also Ranked
#22 on The Funniest People of All Time
#97 on Famous Men You'd Want to Have a Beer With
#9 on The Most Overrated Directors of All Time
#10 on The Best Oscar Hosts Ever
More Seth MacFarlane
The Best of Family Guy Season 11
The Best Movies Produced by Seth MacFarlane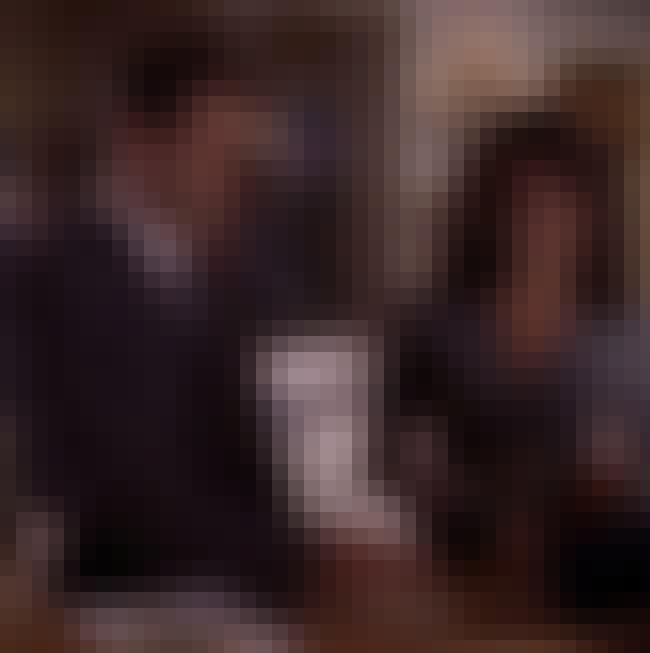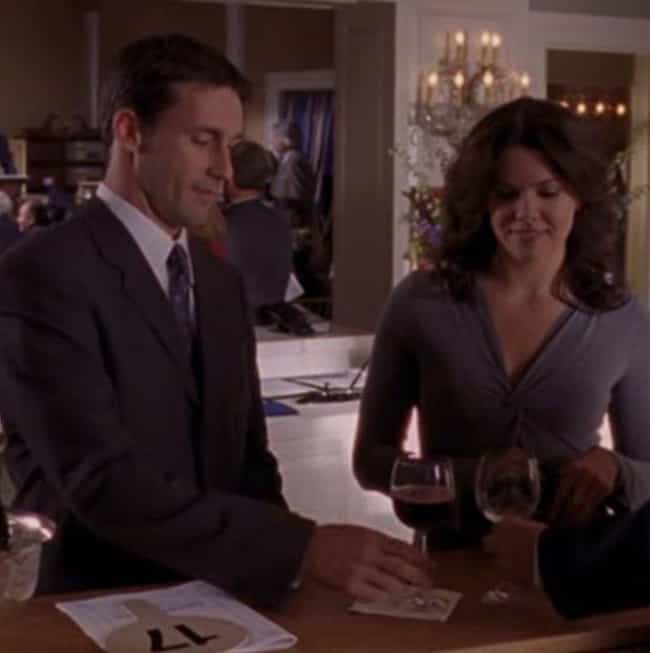 Episode: "Eight O'Clock at the Oasis" (Season 3, Episode 5)
Role: Peyton Sanders
Before playing dreamboat Don Draper, Hamm was Peyton Sanders in the Gilmore universe, and Lorelai had a small crush on him. She was fooled by the pretty face though - they ended up having zero chemistry. Emily still insisted they go to a David Bowie concert together, due to DAR politics.
Also Ranked
#24 on The Hottest Men Over 40
#42 on The Top Casting Choices for the Next James Bond Actor
#93 on The Best TV Actors of All Time
#3 on Who Should Replace Ben Affleck As Batman?
More Jon Hamm
The Best Jon Hamm Characters
The Best Jon Hamm Movies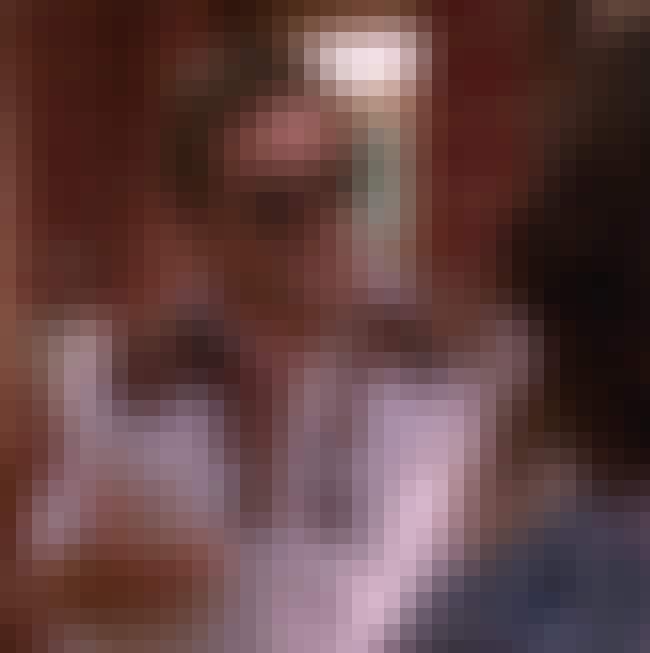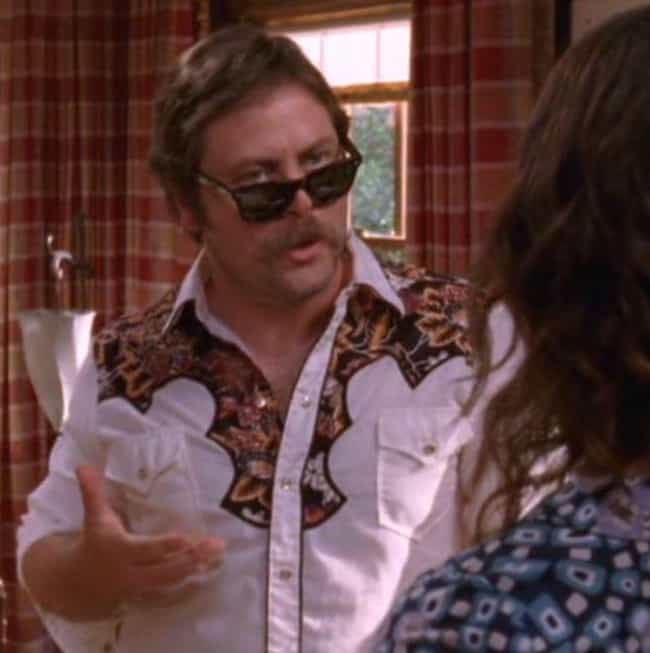 Episodes: "Always a Godmother, Never a God" (Season 6, Episode 4), "The Festival of Living Art" (Season 4, Episode 7)
Role: Beau Belleville
Jackson's brother Beau always knew how to get on Sookie's nerves. We first met him in the Season 4 episode "The Festival of Living Art," when he came to be with Sookie and Jackson for the birth of their first baby, but grew displeased as our favorite chef didn't give birth "on time."
As a side note, this is the episode that earned
Gilmore Girls
its only (!) Emmy - for Outstanding Makeup for a Series. Later on, Beau returned for the christening of his nephews in Season 6 and spent an entire episode hitting on Lorelai, because he thought she was a nymphomaniac. Not weird at all!
Also Ranked
#96 on Celebrities Who Should Run for President
#7 on The Greatest Actors Who Have Never Won an Emmy (For Acting)
#20 on The Most Influential Actors Of 2018
#36 on The Greatest Male Celebrity Role Models
More Nick Offerman
Times Nick Offerman And Megan Mullally Were The Most Hilarious (And Adorable) Couple Around
Hilarious Nick Offerman Quotes That Prove He's Basically Ron Swanson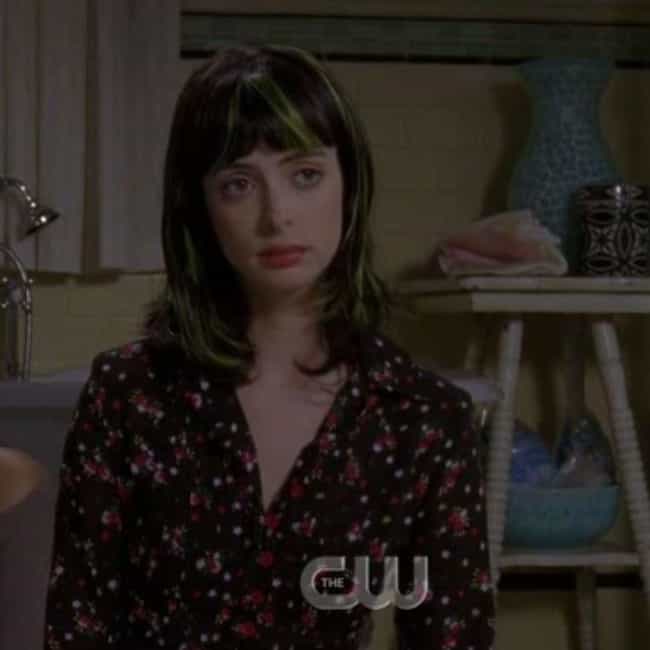 Episodes: First appeared in "'S Wonderful, 'S Marvelous" (Season 7, Episode 4)
Role: Lucy
Badass
Jessica Jones
was once one of Rory's BFFs, recurring as Lucy in eight episodes of the show's last season. The girls had a falling out but eventually reconciled after Rory wrote her a heartfelt letter. They also considered starting a band. That plan fell through, much to the disappointment of fans.
Also Ranked
#58 on Who Is America's Sweetheart in 2018?
#67 on Celebrities Who Are Great To Sit Next To On A Long Flight
More Krysten Ritter
Fun Facts You Didn't Know About Krysten Ritter
The Best Krysten Ritter Movies