Entertainment
Everything We Know About the Gilmore Girls Revival (So Far)

It's been nearly a decade since our favorite mother-daughter duo faded into memories of Stars Hallow seasons past. Ever since the final season of the show, fans everywhere have been pining for a
Gilmore Girls
reunion. So it's no surprise that when Netflix announced they'd be premiering a special four-part miniseries, everyone experienced the type of joy previously only felt by Michel at a Celine Dion concert. It's happening, it's really happening, and this list has the latest details on what is to come. From the return of
the core cast
to the addition of some newcomers (hello, Sutton Foster), it's shaping up to be the reunion we've all dreamed about. After this list, you'll be as prepared for the
Gilmore Girls
revival as Rory was for every test she ever took.
Looks Like Rory May Be a Teacher Now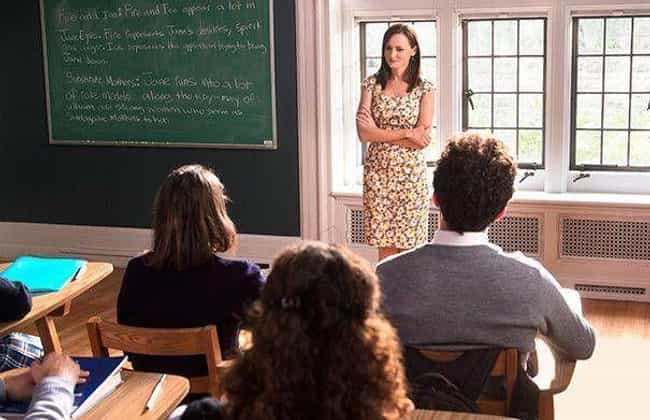 It's not exactly surprising to see our favorite bookworm back in a classroom.
EW
isn't calling it a spoiler but now we have a new set of questions: Does she end up back at Chilton? Is she a badass international journalist turned professor? Does she have a coffee machine in her classroom?
Luke and Lorelai Are Still Together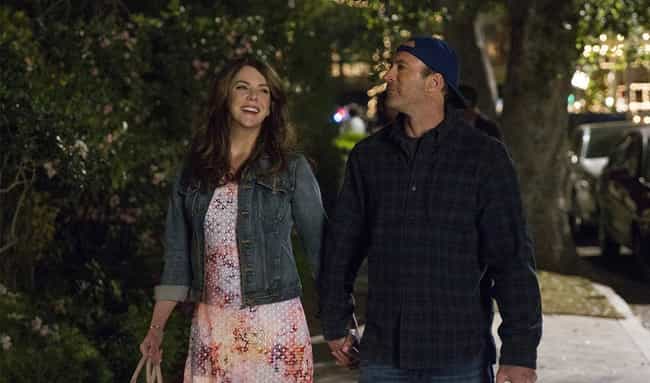 Or at least that's what this photo - released by Netflix in April of 2016 - would suggest! You can see more photo from the set
here
.
The Revival Is a Four-Part Series Set in Modern-Day Stars Hollow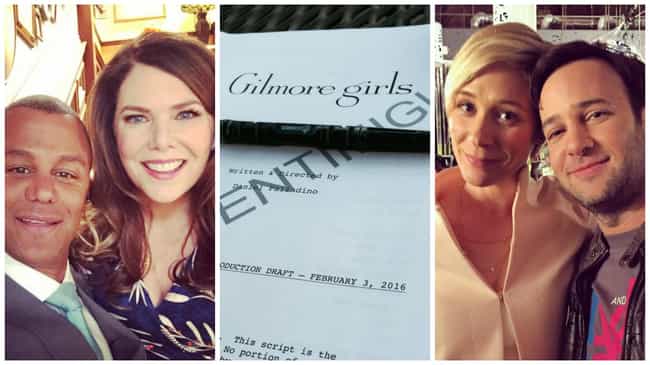 It's been reported that each episode will be named after a season and that they'll be 90 minutes long. The cast has already tweeted photos from the set, just in case you still couldn't believe it was actually happening. "Originally we were going to pitch three [episodes]. And then we thought… four seasons, because seasons were so big with the show," Sherman-Palladino told TVLine. "It was snow and fall and spring and festivals… it defined [Stars Hollow] a lot. And we thought that'd be a lovely way to catch up with all three of our Gilmore Girls over the course of a year."
Most of the Original Cast Is Set to Return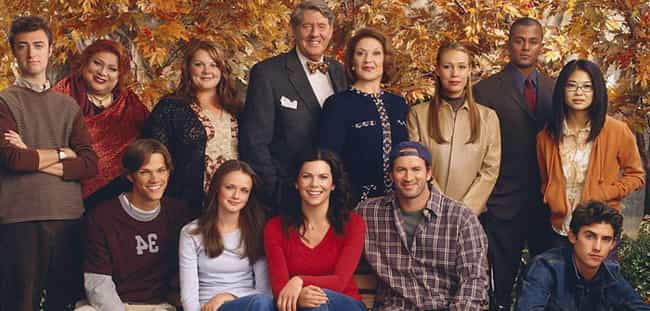 When news of the revival broke it was confirmed that Lauren Graham (Lorelai), Alexis Bledel (Rory), Scott Patterson (Luke) and Kelly Bishop (Emily) would return. Some of the
supporting
cast will also appear including Rory's bestie Lane (Keiko Agena), and Lane's overbearing mom, Mrs. Kim (Emily Koruda). Fan favorites Kirk (Sean Gunn) and Gypsy (Rose Abdoo) have also signed on. Mayor Taylor Doose (Michael Winters), dance instructor Miss Patty (Liz Torres), and raspy-voiced neighbor Babette (Sally Struthers)
appear
to be returning as well. Love interests Christopher Hayden (David Sutcliffe), Doyle McCaster (Danny Strong), and Zach van Gerbig (Todd Lowe) are confirmed to make a come back, as is Lorelai's right hand man Michel Gerard (Yanic Truesdale). Dog lovers rejoice cause
Paul Anka
is coming back. Jackson Belleville (Jackson Douglas) is
officially
on board, it's your turn Sookie. Update: Alan Loayza (Colin McCrae)
tweeted
that the Life and Death Brigade returns.