Desserts

Gingerbread Man Recipes

18.0k views
8 items
Follow
Embed
Gingerbread man cookie recipes aren't rocket science. Preparing a gingerbread cookie recipe can be a lot of fun and the kids (or your drunk friends) can even help decorate them as they come out of the oven. Gingerbread is a perfect recipe for a Thanksgiving dinner or Christmas dessert as the hearty tastes from the brown sugar and ginger (duh) makes for a savory but sweet flavoring that screams holidays. Just don't forget about them as you stuff your face with goodness between the turkey and other
delicious Thanksgiving side dishes
.
This is a very easy gingerbread man recipe. Only four steps separate you from delicious gingerbread men.
1. Mix the wet ingredients separately from the dry, combine the two parts then chill the dough for an hour.
2. Bust out the rolling pin and roll the dough on a floured surface to about 1/4-inch thick. Use cookie cutters to cut out cookies and toss them on a lightly greased cookie sheet.
3. Bake in a pre-heated oven at 350 degrees Fahrenheit for 10 to 12 minutes.
4. Cool and decorate.
Traditionally, you'll want to use cookie cutters that look like gingerbread men but really if you're feeling defiant, you can really use any kind of cookie cutter you desire. If you're feeling lazy, you can even skip the rolling pin step, drop the dough in spoonfuls on a baking sheet and let the dough find its own shape as it bakes.
As easy as this recipe is, decorating the gingerbread men is perhaps the coolest part of the whole process. Wait until the cookies cool completely, then grab some decorating icing and candy and go to town. Make happy gingerbread men with toothy smiles or even get all emo for the holidays with frowny gingerbread men. Break their heads off and make screaming mutant zombie gingerbread men. Grandma would love zombie gingerbread men.
There's no wrong way to decorate gingerbread men. There's also no wrong way to use gingerbread men. Use them as a desert. Let the kids use them as action figures. Use them as a decoration with your
Thanksgiving pumpkin carvings
. Eat them for breakfast. Have fun with your gingerbread men. Unlike your in-laws, gingerbread men won't criticize you or provide unsolicited advice. Yeah, gingerbread men are pretty awesome. Happy holidays gingerbread lovers.
Check out more lists like
Top Cooking Shows
,
Greatest Recipies for Challah Bread
,
Tasteiest Cakes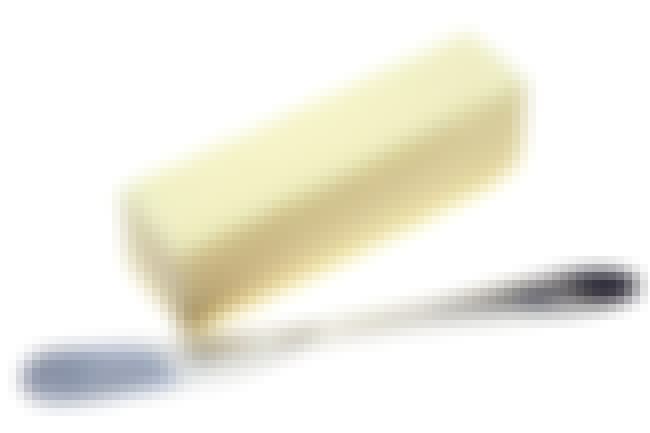 3/4 cup
Make Paula Dean proud and use real butter here, none of that fake stuff in a tub. Besides, that fake stuff is only a few molecules away from being plastic. No one wants plastic in their cookies. It's probably a good idea to soften the butter here too.
Also Ranked
#90 on The Best Breakfast Foods
#74 on The Most Delicious Foods to Dunk in a Deep Fryer
#47 on The Best Things to Put in Ramen
#19 on The Best Things to Put in a Crepe
see more on Butter
Also Ranked
#9 on The Best Things to Put in a Crepe
#1 on The Best Things to Put in Oatmeal
#23 on The Top Kitchen Cupboard Essentials
see more on Brown sugar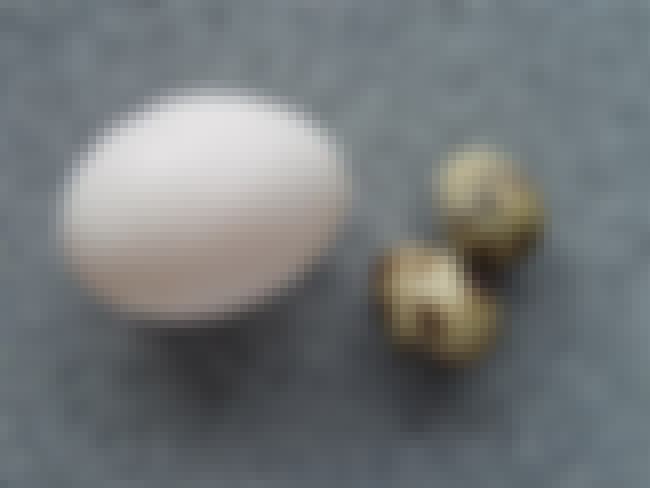 One whole egg
White or brown eggs will work just fine. Pick a fresh, clean egg for this recipe. These are sold at every grocery store around for a few cents each. No need to steal any eggs from the nests of birds here. That's just mean.
Also Ranked
#78 on The Best Breakfast Foods
#6 on The Best Things to Put in a Salad
#17 on The Best Camping Foods
#8 on The Best Foods For Your Liver
see more on Egg