Entertainment
Girls Trip Movie Quotes

Updated August 12, 2017
492 votes
370 voters
25.8k views
8 items
List Rules Vote for your favorite Girls Trip movie quotes!
Girls Trip movie quotes bring the laughs to the film about a four lifelong friends who take a wild trip to New Orleans. The comedy movie was directed by Malcolm D. Lee using a screenplay by Kenya Barris and Tracy Oliver. Girls Trip opened theatrically on June 14, 2017.
In Girls Trip, many year ago Ryan (Regina Hall), Sasha (Queen Latifah), Lisa (Jada Pinkett Smith) and Dina (Tiffany Haddish) were the best of friends. But as they grew older, each went their own path be it building a successful career or starting a family. So when the Essence Music Festival descends on New Orleans, the four friends decide to reunite for a girls trip.
As typical for most good New Orleans visits, it doesn't take long for the women to let loose with ample drinking, dancing and partying. And while the women cherish their time together in the Big Easy, eventually they have to deal with real-life facts, some of which are easier to deal with than others.
Girls Trip joined theaters in June 2017 alongside other great films including 47 Meters Down, All Eyez on Me, Rough Night, and Cars 3.
Dina: You know, I got some bomb ass kush if you want to take a hit.
Lisa Cooper: Where did you hide it?
Dina: Where the sun don't shine
Lisa Cooper: You know what, that can cause a lot of infection.
Dina: Girl, you can't get no infection in your booty hole. It's a booty hole.
Lisa and Dina have very different ideas of how to prepare for a flight, as evidenced by these Girls Trip movie quotes. Dina is all about the kush while Lisa is more worried about Dina's health complications of where said kush is stashed.
Should this be higher or lower?
Dina: Heavenly Father, I want to thank you for this day of life. My heart is so full of joy for these women right here. Lord, please make sure that Lisa don't get a STD and that nobody has kidney failure, because we're fittin' to get messed up and let me get pregnant by somebody rich, that's all I ask. Amen.
Prior to the ladies hitting the streets of New Orleans, Dina offers them a prayer. While these might not be the typical things to ask in a prayer, this Girls Trip movie quote does give a good peak into what's to come.
Should this be higher or lower?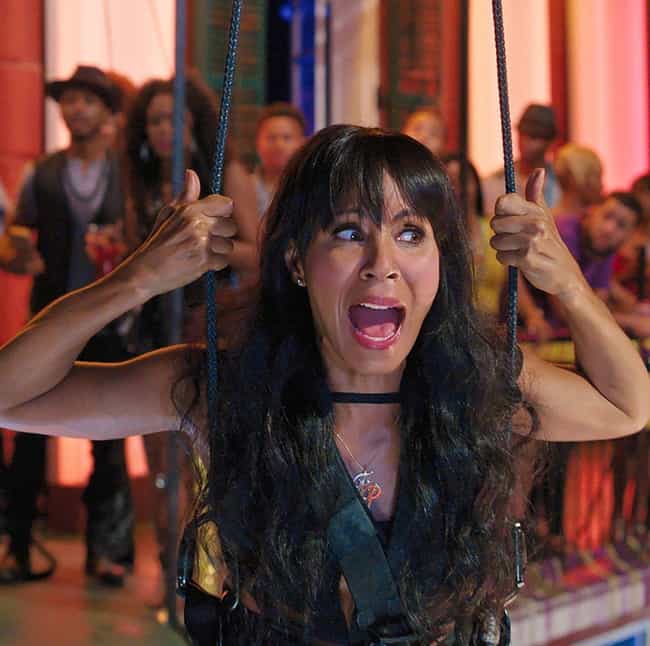 Lisa Cooper: I have to pee.
Dina: Look, the line is short over there. There's a long line in the bathroom here. Just got for it.
Sasha Franklin: Aww, shit
Ryan Pierce: Hey, stop taking them pictures!
Sasha Franklin: How much did she drink?
Lisa Cooper: Why?
Lisa faces a tough decision between needing to use the restroom and zip-lining between balconies in the French Quarter. Dina urges her to zip-line first, but things do not end as planned.
Should this be higher or lower?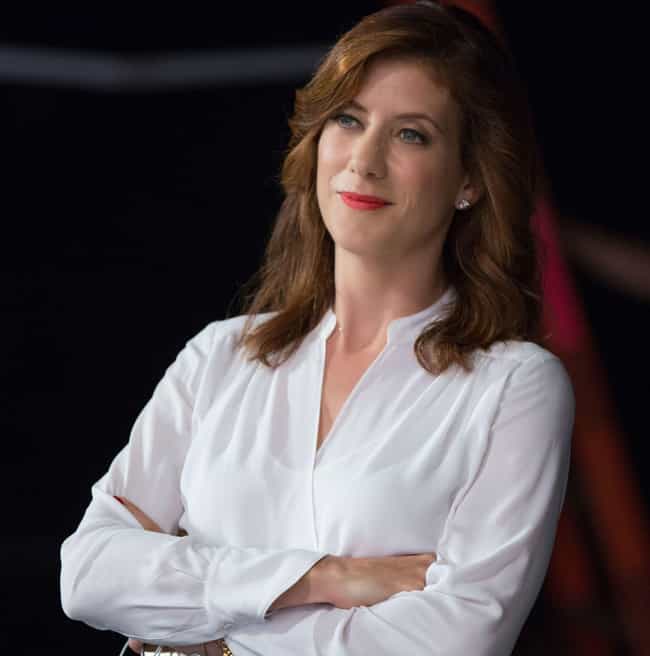 Elizabeth Davelli: Are you sure you want to get turnt this weekend with your girls?
Ryan Pierce: I say this out of love
Elizabeth Davelli: Preach, girl
Ryan Pierce: If you are going to come along with us please refrain from saying things like preach or go girl or any other colloquialisms that you may have looked up on Urban Dictionary.
Elizabeth Davelli: Girl, bye!
Elizabeth suggests that she come to New Orleans with Ryan in these Girls Trip movie quotes and Ryan's reaction is, well, not great. Ryan, rightfully so, objects to Elizabeth's attempt to speak in what she thinks is the cool, hip way and wants none of that on her girls trip.
Should this be higher or lower?