Entertainment
Oscar-Nominated Star Of 'The Wife' Glenn Close Grew Up In The Cult-Like Moral Re-Armament

Known for her emotional, dramatic performances, actor Glenn Close has been nominated for seven Academy Awards during her career. Nominated in 2019 for The Wife, Close has slowly begun opening up about her dark and troubled past. From the ages of 7 to 22, she was involved in the Moral Re-Armament (MRA), a cult-like organization whose founder had ties to oppressive movements in Europe.
The MRA had a youth performance branch called Up With People, who preached societal improvement through individual adherence to strict moral codes. Although she's not the only celebrity with connections to a suspected cult, Close's transparency about her time with the organization gives context for her exceptional acting abilities.
Close's past was strongly affected by her involvement with the group. She had to overcome shame inflicted by the MRA for what they termed "unnatural desires" as well as resentment toward her parents - particularly her father, who moved their family to Switzerland to be closer the organization. Close largely escaped through theater, and finally left the group at 22 when she began studying performance at the College of William & Mary. Considered one of the best actresses working today, Close has made concerted efforts to make sense of her past.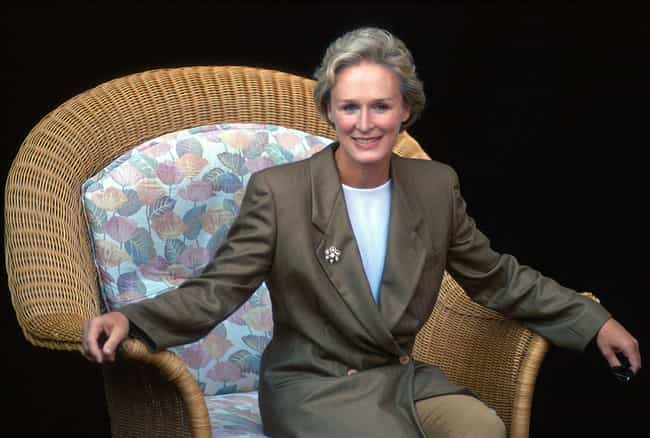 Close's Father Didn't Live With The Family During Their Time In The Group
At first, Close led an idyllic childhood; she grew up in Connecticut in a stone cottage owned by her grandfather, where she often rode her Shetland pony, Brownie. But when her father moved to the Congo, he relocated the Close family to Caux, Switzerland, near the MRA's headquarters. The group owned a large hotel called Mountain House, where the family lived for two years.
After conflict broke out in the Congo, Close didn't see her father for an entire year. She said the experience affected her childhood and her relationship with her family: "You're totally pulled up from what your roots were, what you loved and your family is pulled apart."
Close's father worked as the Congo's health minister and was instrumental in containing a virus outbreak. He worked closely with Joseph-Désiré Mobutu, a leader who rose to power and eventually grew unprincipled.
During the time he was in the Congo, Close rarely visited her dad. He eventually left and moved to Wyoming, and Close moved back to the US when she was 15 to study at a boarding school in Connecticut. Close's father eventually distanced himself from the MRA, as did Close.
Close Stopped Trusting Her Instincts Because The Group Dictated Her Beliefs
Close said her time in the MRA gave her a skewed perspective on the world. She told The Hollywood Reporter the group had strict beliefs, and members were chastised for what were deemed immoral feelings and desires:
You basically weren't allowed to do anything, or you were made to feel guilty about any unnatural desire... it has a profound impact on you. It's something you have to [consciously overcome] because all of your trigger points are [wrong].
The Group Essentially Brainwashed Close, Along With The Rest Of Its Young Members
The children and young adults who joined Up With People were seemingly taught not to question the MRA's beliefs. The Harvard Crimson reported in 1967 that if you asked a member about the group's practices, they'd recite a canned answer from the handbook, written by Peter Howard, who succeeded founder Frank Buchman.
The anti-intellectual organization eschewed critical thinking. They gave their young members easy answers to complex problems and promised them morality and strength of character would solve complicated sociopolitical issues. Close confirmed the group didn't let members think for themselves, saying the MRA "[dictated] how you're supposed to live and what you're supposed to say and how you're supposed to feel."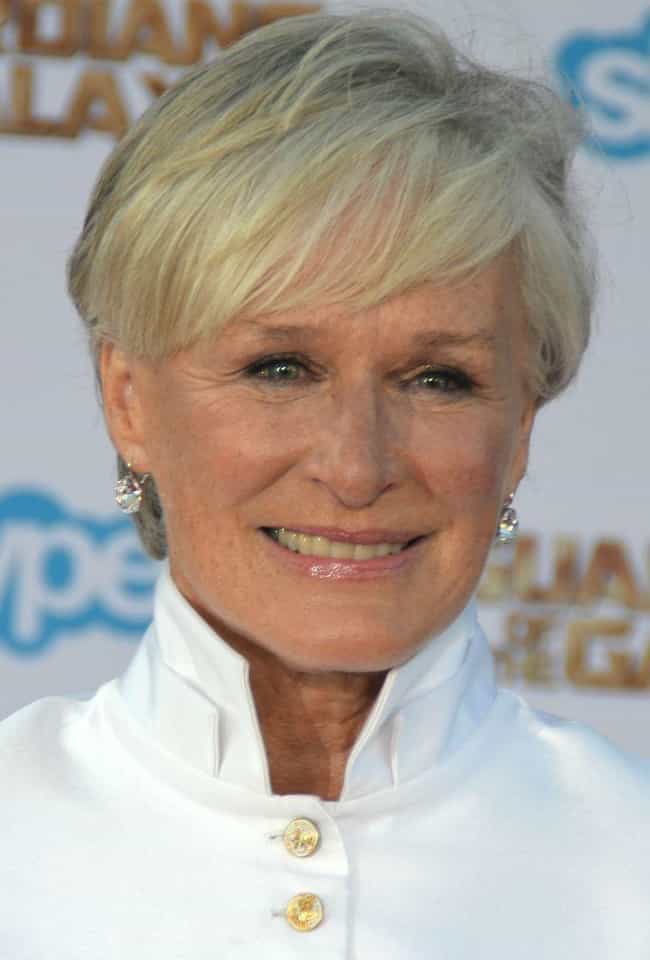 Close Struggled To Forgive Her Father For The Family's Involvement With The Group
Close's dad was mostly responsible for his family's involvement in the MRA. A doctor and Harvard grad, he was working in the Congo when he decided to move the Close family to the group's headquarters in Switzerland. When the group lost influence after its two main leaders passed, Close said everyone in the family had to go through a process of forgiveness.
For Close, this meant sending her father an angry letter:
There came a point where I got very, very angry at my father and I wrote him this letter where I was absolutely honest with [him]... I said, "You don't deserve to be called our father." I mean, it was so harsh. In fact, I read it to my mother, and I read it to my siblings, and I said, "I'm just going to send this to Dad," because he was a narcissist and he was brilliant, brilliant, but he definitely had a dollop of narcissism.
While Close also harbored some resentment toward her mother, she said, "I think in many ways my mom enabled [my father]... She was brilliant... [but] said to me, near the end of her life, 'I feel like I haven't achieved anything.'"
Close said she's forgiven her parents and believes she has some understanding now of why they joined the MRA.