Sports
All The Real-Life Wrestling References In GLOW

Updated July 27, 2017
1k views
16 items
It's official. GLOW is a hit on Netflix and fans can't wait until it comes back for another season. The look into the lives of the woman wrestlers in the 1980s is entertaining, hard-hitting, and real. Even more real that you probably realize.
While fans know that the Gorgeous Ladies of Wrestling actually existed, there are more real-life pro wrestling references on GLOW than you know. A great number of GLOW Easter eggs allude to real wrestling personalities. These GLOW wrestling references show a deep reverence for the sport and pay tribute to the legends that made the show possible.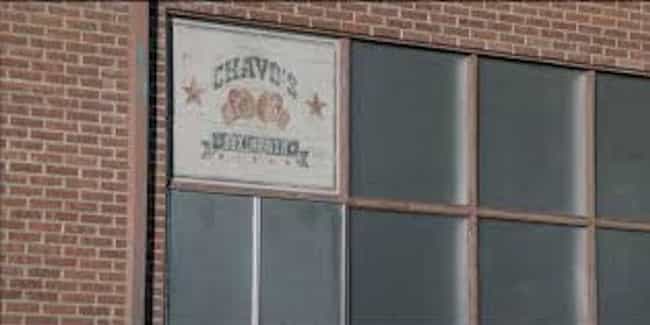 The gym where the women trained couldn't have been more appropriately named. The cast of GLOW was trained by champion-level pro wrestler Chavo Guerrero, Jr.; the gym's name is a tribute to him and his equally famous father, Chavo Guerrero, Sr. Fun fact: The woman wrestlers that competed in the original GLOW were originally trained by Guerrero, Jr.'s uncle, Mando Guerrero.
Kia Stevens Is Amazing Kong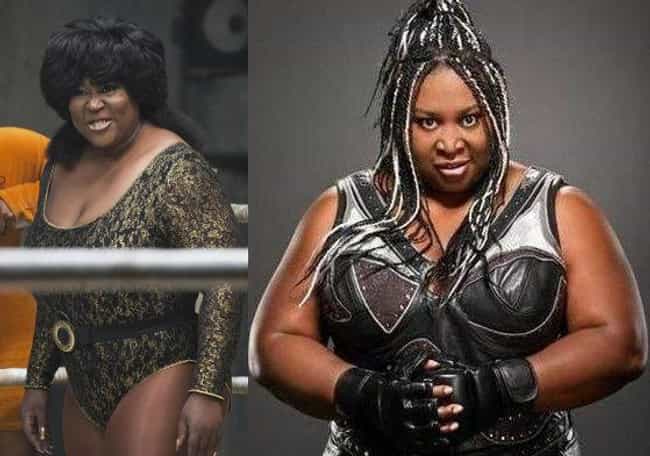 If you thought Tammé was amazing as the "Welfare Queen" in GLOW, there's a reason for it. Before taking the role of Tammé, the actress Kia Stevens wrestled professionally for years in Japan and the United States as The Amazing Kong, Awesome Kong, and Kharma. Stevens was able to draw from her pro wrestling past to help enhance her character on the show.
Mr. Monopoly Is The Million Dollar Man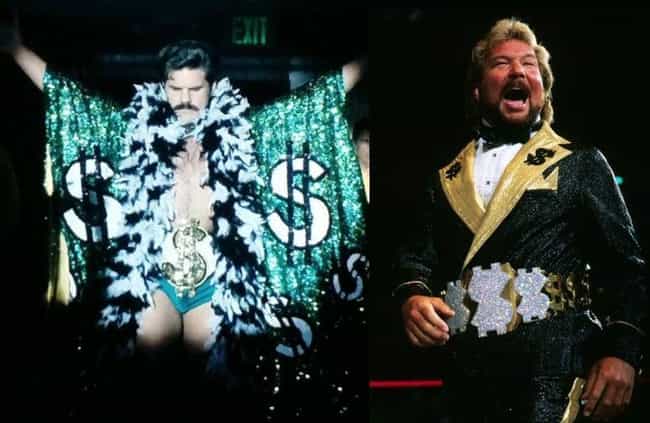 Pro wrestling has always had loud cookie-cutter characters, especially in the 1980s. This is incredibly apparent when the wrestling match that some of the ladies of GLOW attend features a character with dollar signs adorning his gear as he flaunts his wealth. This character on GLOW is named "Mr. Monopoly," but it's inspired by one of the biggest WWE pro wrestling villains in the 1980s: "The Million Dollar Man" Ted DiBiase.
Mr. Monopoly Is Also Joey Ryan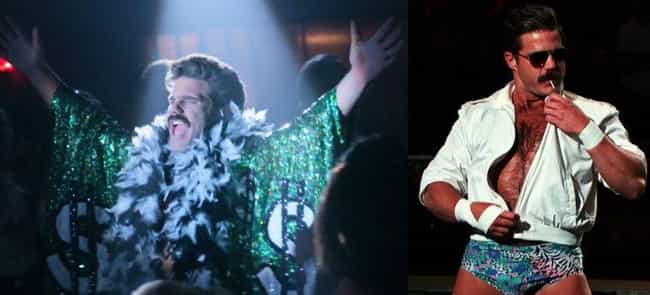 While the character of Mr. Monopoly is inspired by a 1980s wrestling character, the wrestler himself is played by a current independent wrestling star. Wrestling journeyman Joey Ryan portrays the character, although, somehow, Ryan's wrestling persona is even more sleazy than a rich '80s tycoon.