Weird Nature
Just 14 Pictures Of Goats In Trees That'll Make Your Day Better

266 votes
53 voters
2.1k views
14 items
List Rules Vote up the goats who took tree climbing and made it fashion.
At first glance, the concept of goats in trees sounds like a joke, but you might want to get in on this one. Thanks to their remarkable balance and reflexes, Moroccan tree goats have become famous for their natural tree-climbing ability. Of all funny goat pictures on the Internet, nothing looks as weird or hilarious as pictures of goats standing on things looking like they were placed there by a bored Photoshop-er. How'd they even climb those branches in the first place, without thumbs? And why do so many cute goat pictures exist of them hoofing around in trees?
In the arid Moroccan climate, goats must adapt unique skills to get enough food, including climbing argan trees for their fruit. While the argan fruit draws them to the branches, goats have a special relationship with these trees. After eating the fruit, the goats spit the seeds out onto the ground, helping to spread the tree spread it seeds for new trees to grow. While these cute goat pictures look outrageous, goats in trees do an important job besides just entertaining you during your office job.
Home Is Where The Tree Is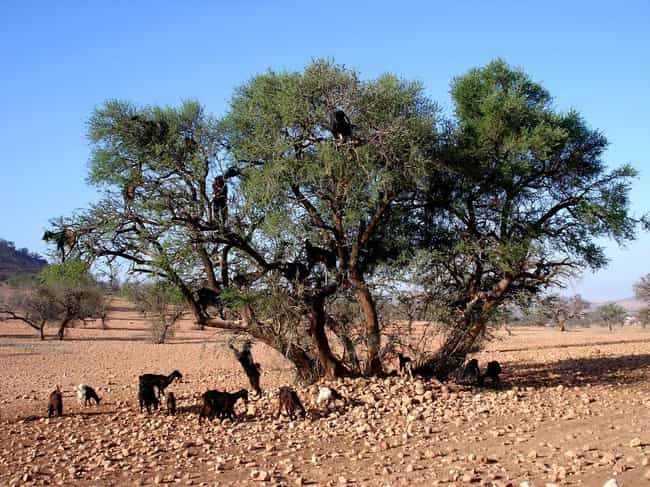 Agree or disagree?
Tree Full Of Goats On A Sunny Day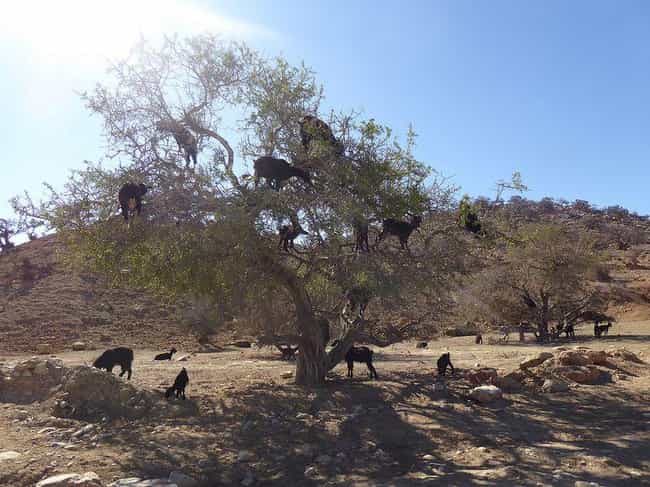 Agree or disagree?
Better Not Mess With These Goats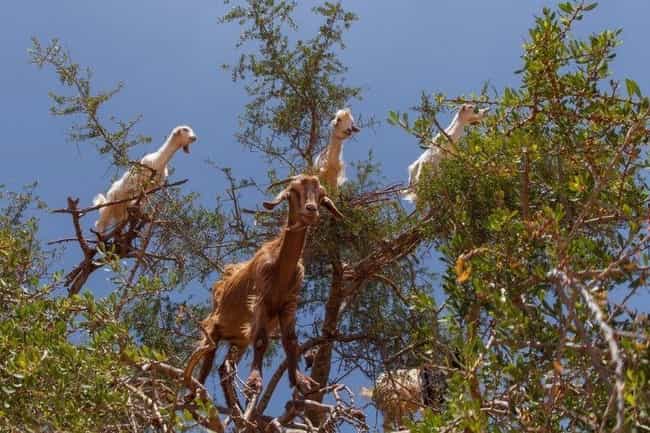 Agree or disagree?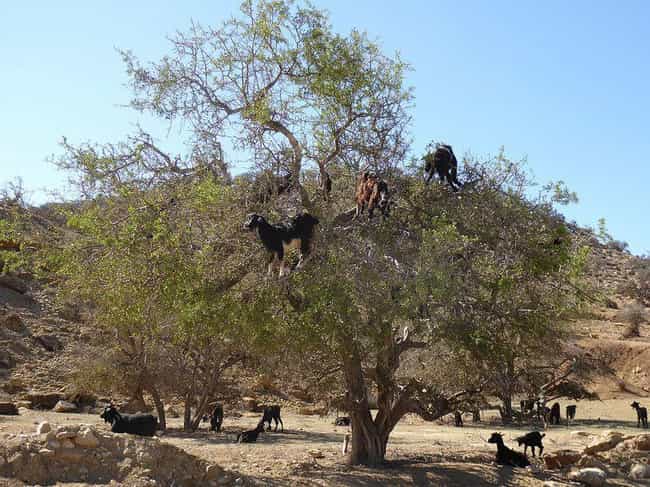 Agree or disagree?