Movie Quotes

Godzilla (2014) Movie Quotes

64 votes
27 voters
13.5k views
8 items
"Godzilla" (2014) movie quotes bring the classic story of the Japanese monster back to the big screen. The science fiction action film was written by Max Borenstein using the character by Toho. Showing in 2D and 3D, "Godzilla" opened in theaters on May 16, 2014, in the United States.
"Godzilla" tells the early story of the legendary reptilian monster that terrorizes humans and enemies alike with it's atomic breath and screeching yell. Back in 1954, the beasts were awoken. What was believed to be a nuclear test, was actually attempts to kill the ocean threats, attempts that were unsuccessful.
In present day, the world is under attack with death and destruction all around. There is little truly known about the cause, something that nuclear physicist and former nuclear engineer Joe Brody (Bryan Cranston) is determined to uncover. As, like scientist Dr. Ishiro Serizawa (Ken Watanabe) explains, nature has a way to restore balance, the reptilian creature reveals himself creating an epic battle for the ages.
Aaron Taylor-Johnson, Elizabeth Olsen, Juliette Binoche, Sally Hawkins and David Strathairn co-star in the film.
"Godzilla" roars into theaters alongside other hits like
"Palo Alto,"
"Chef,"
"Legends of Oz: Dorothy's Return Movie Quotes,"
"Neighbors,"
"Moms' Night Out,"
"Devil's Knot,"
"Belle,"
"Walk of Shame,"
"The Amazing Spider-Man 2,"
"Locke,"
"Brick Mansions,"
"The Other Woman,"
"Transcendence,"
"A Haunted House 2,"
"Heaven is for Real,"
and
"Draft Day"
Dr. Ishiro Serizawa: "The arrogance of man is thinking nature is in our control and not the other way around."
Shedding light on why this all is happening, Dr. Serizawa explains that every once in a while nature will fight back and for humans to think that they are in control is a grave mistake.
Should this be higher or lower?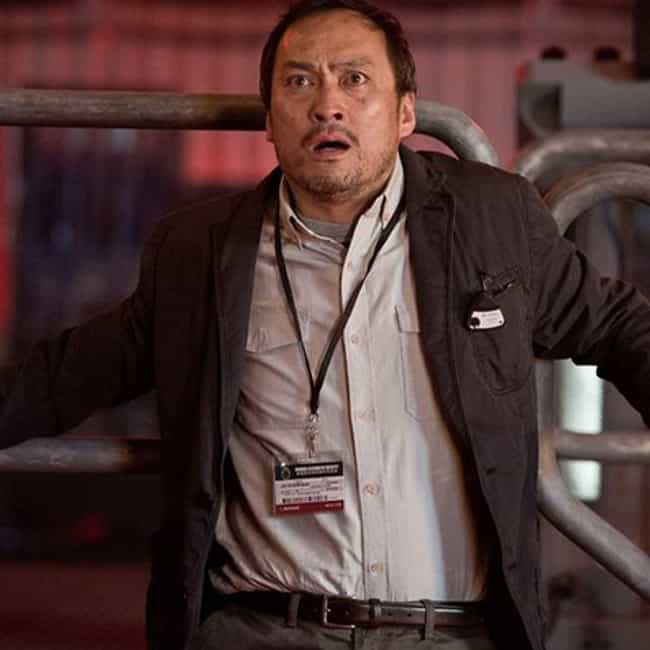 Dr. Ishiro Serizawa: "In 1954, we awakened something."
Dr. Vivienne Graham: "So there were nuclear tests in the Pacific? Not nuclear tests?"
Dr. Ishiro Serizawa: "They were trying to kill it."
Dr. Serizawa opens up about what is really going on outside, the part that is not being shared with the public. Many decades ago they awakened a monster in the ocean and, despite their best efforts, were not able to kill it.
Should this be higher or lower?
Dr. Ishiro Serizawa: "Nature has an order, a power to restore balance."
Dr. Serizawa explains that nature has this course-correction power of which few are aware. To think that nature does not have the power to restore balance and destroy humanity might just be the definition of "scientific arrogance."
Should this be higher or lower?
Joe Brody: "I want to talk to somebody in charge. You're not fooling anybody when you say what happened is a natural disaster. You're lying. It was not an earthquake. It was not a typhoon because what's really happening is that you're hiding something out there and it is going to send us back to the stone age. God help us all."
As a nuclear physicist and former nuclear engineer at Janjira, Joe Brody knows that all of the so-called facts about the catastrophic happenings outside simply are not adding up. He knows this was no earthquake or typhoon and demands answers.
Should this be higher or lower?