Weird History
The Tragic Story Of The Goebbels Children, Adolf Hitler's Favorite Kids

Updated April 4, 2019
1.4M views
11 items
Joseph Goebbels, the Nazi Party's Minister of Propaganda, was a family man. He and his wife, Magda, had six children together and, despite lots of ups and downs in their relationship, stayed together until the end.
Adolf Hitler, who eventually married longtime girlfriend Eva Braun, never had any children of his own and Joseph Goebbels's children were some of Hitler's favorite people. As the Nazi state fell apart, he invited his closest associates into his bunker with him, including the Goebbels children. In April 1945, Hitler committed suicide in the bunker, taking poison – that he'd tested on his dog, Blondi, first – and then shooting himself. In the aftermath of Hitler's death, the Goebbels turned to poison as well, killing their children before taking their own lives.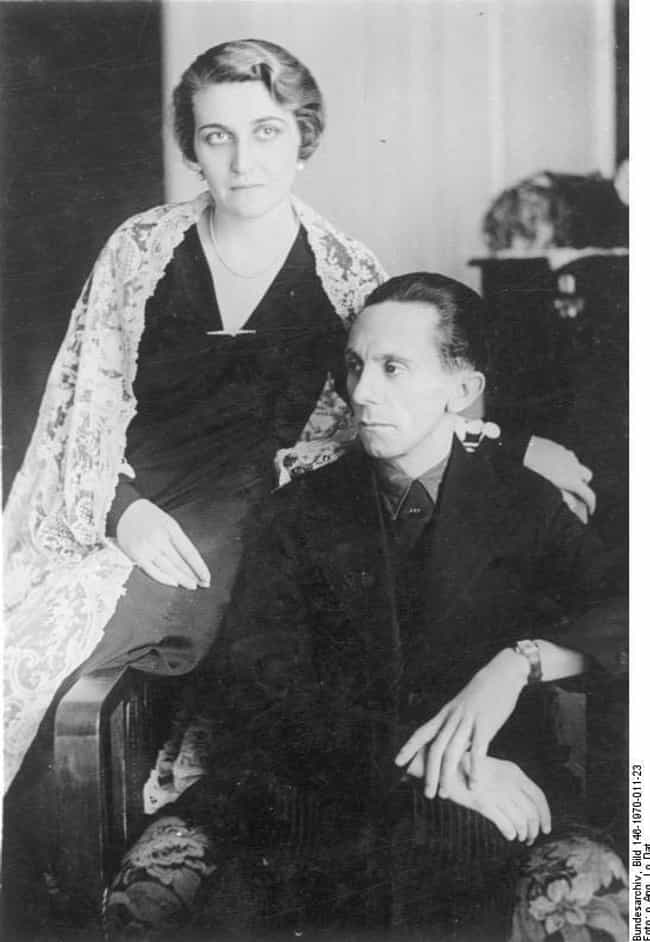 The Goebbels's Relationship Had A Rocky Start Thanks To Joseph's Jealousy
Joseph Goebbels met Johanna Maria Magdalena Ritschel, better known as Magda, in 1930. They began a relationship in February 1931 and were engaged by April. Goebbels was extremely jealous when it came to Magda, describing her as "like a mother and a lover," and he was concerned when Hitler took a liking to her as well. Magda had been married before she met Goebbels, which heightened his jealousy, and had a son from that relationship named Harald Quandt. Their relationship became strained as a result of Joseph's insecurities, so the wedding date was moved up to December 1931.
Since Hitler wasn't married and intended to stay unmarried, Magda became the "first lady of the Third Reich" when she married one of its highest officials. Goebbels, the Reich Minister of Propaganda, was one of Hitler's closest associates and the proximity to the Führer benefited the Goebbels greatly. They lived a life of luxury and started making the perfect German family. The Goebbels had six children between 1932 and 1940, one boy and five girls.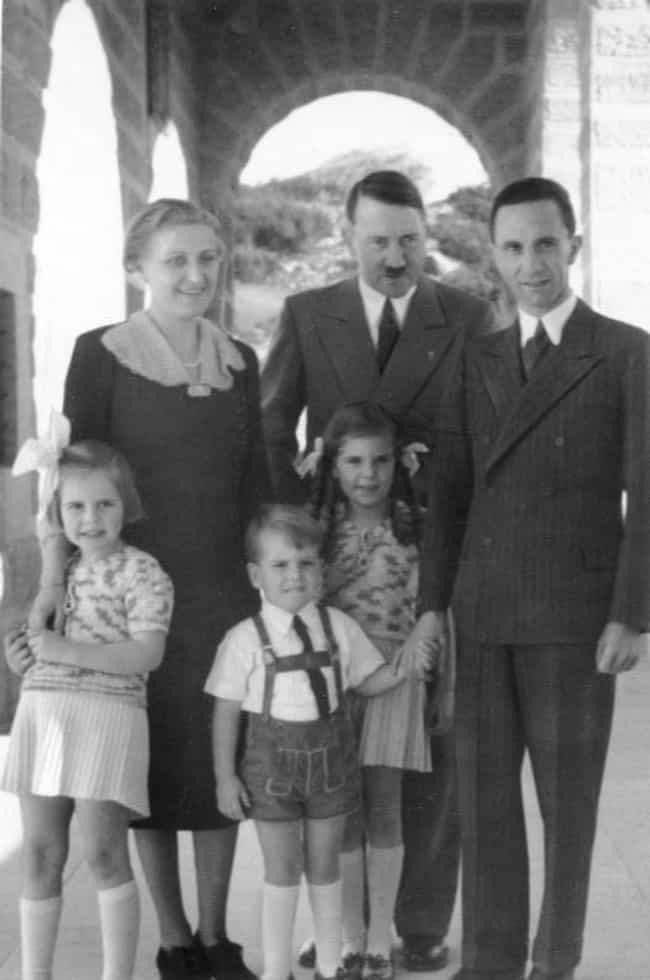 The Six Goebbels Children Were Considered Ideal Nazi Offspring
The Goebbels's first child, Helga, was born in 1932. She was described as a "daddy's girl," a child that never cried with "sparkling blue eyes." Hildegard was born in 1934 and was affectionately called "little mouse" by her father. The lone boy of the Goebbels clan, Helmut, was born in 1935, just a year later. The three remaining daughters, Holdine, Hedwig, and Heidrun, were born in 1937, 1938, and 1940, respectively.
Helmut was described as a bit of a "clown," while Holdine was said to be reserved and quiet. Hedwig was enthralled with Nazi official Günther Schwägemann's fake eye and wanted to marry him from the age of six, although Heidrun was by all accounts the "little flirt."
The children were happy, healthy, and a Third Reich propaganda minister's dream. At one point in 1944, Goebbels sanctioned a propaganda film featuring his children.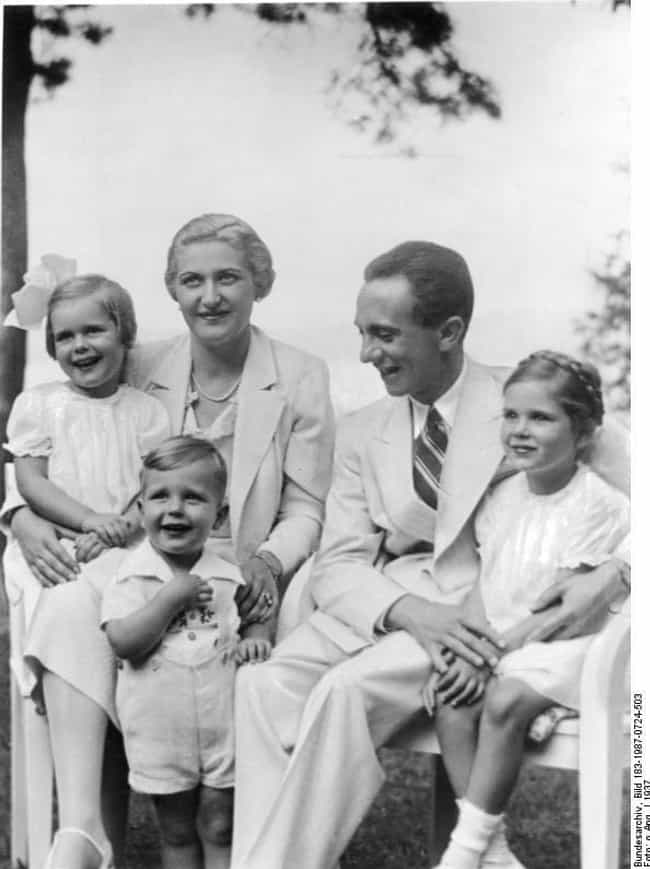 There Are Different Explanations For Why The Children All Had Names Beginning With "H"
One explanation for the origins of the Goebbels's children's names explains that each began with the letter H to honor Hitler. Holdine received her name right after she was born thanks to the doctor who delivered her. When he saw her, he exclaimed "Das ist eine Holde!" which meant "that's a pretty one!" Hence, Holdine.
However, another explanation for the names cites Magda's first husband as the origin source; after all, their child together was named Harald, the start of the trend.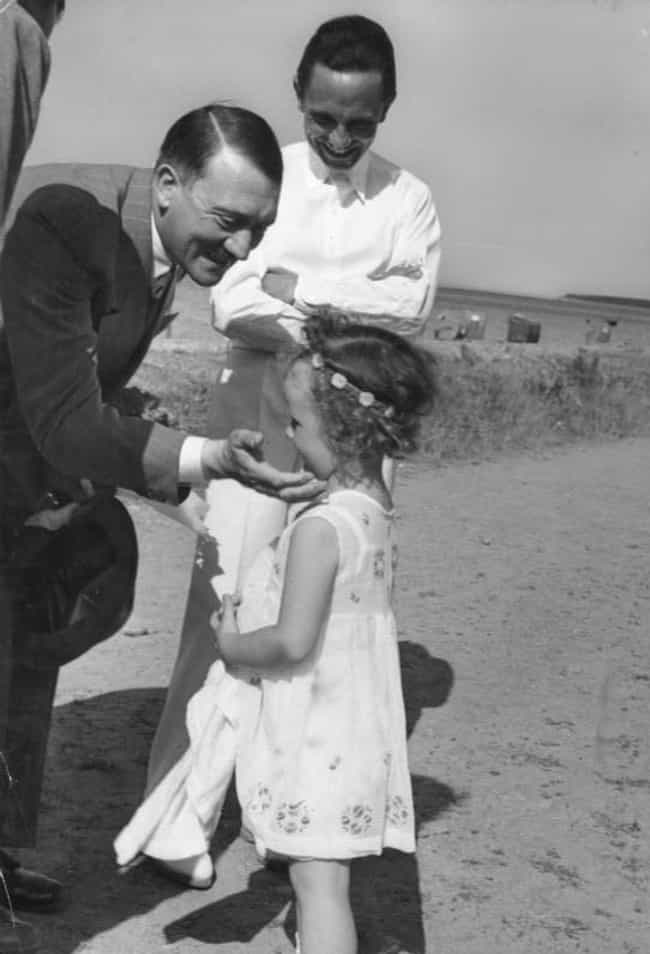 Hitler Took A Liking To Helga, The Oldest Goebbels Daughter
Hitler was very active when it came to visiting the Goebbels family. In 1935, they moved to Schwanenwerder, a small island in the Wannasee River. Hitler spent a lot of time at the Goebbels's villa and became fond of Helga, at one point joking that, were their ages closer together, they'd make a good marriage match.