Buildings/Attractions
List of Famous Gold Coast Buildings & Structures

List of the famous landmarks that make up the Gold Coast skyline, listed alphabetically with photos when available. Gold Coast architectural landmarks as well as other major buildings, dwellings, and other structures in Gold Coast are included on this list. Information about these Gold Coast buildings is included on this list, such as when the building first opened and what architectural style it falls under. List includes both new buildings in Gold Coast and older historic landmarks.
List features buildings like Q1, Soul and more!
This list answers the question, "What are the most famous buildings in Gold Coast?"
This is a good reference for research into the historical architecture in Gold Coast. Famous architectural houses within the city of Gold Coast are included as well, sometimes by address, other times listed by the name of the original home owner.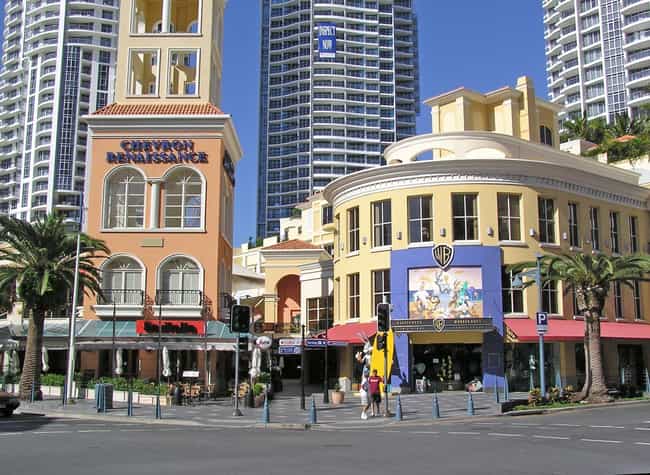 Chevron Renaissance is a $400 million development in Gold Coast, Queensland, Australia by Gold Coast veteran developer Raptis Group comprising both Chevron Renaissance Shopping Centre and Towers of Chevron Renaissance apartments. Chevron Renaissance is on the site of the old Chevron Hotel, in the heart of Surfers Paradise, contributing to its revitalization. The Chevron Renaissance commercial development occupies the block of the land extending from the Gold Coast Highway in the east to Ferny Avenue in the west and from Circle on Cavill in the south halfway towards Cavill Avenue and Elkhorn Avenue in the north. Construction of the complex commenced in November 1999 and was completed in ...more on Wikipedia
City/Town: Queensland, Australia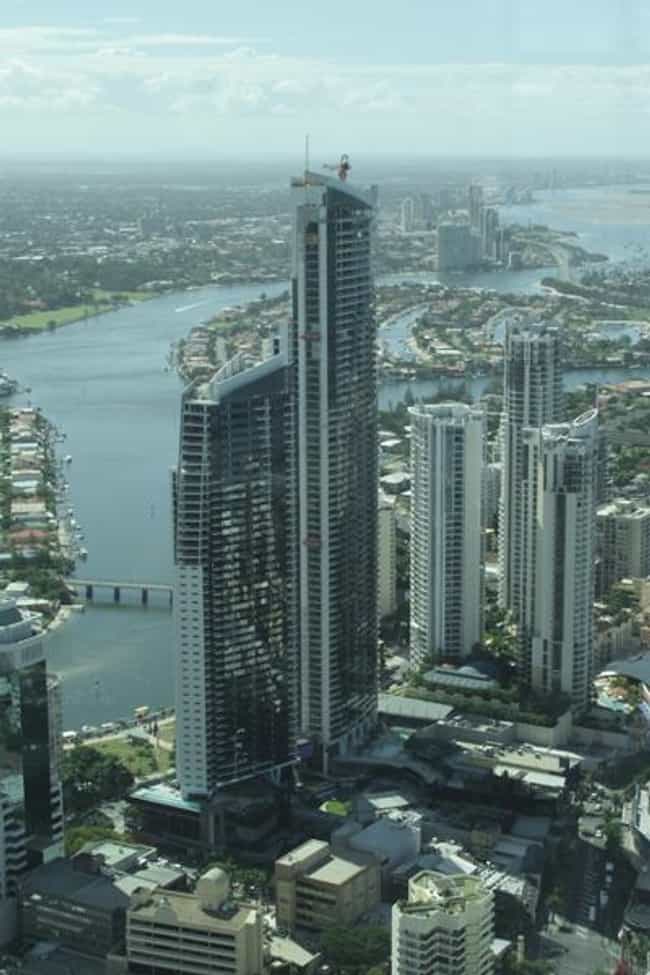 Circle on Cavill is a $551 million commercial development with two residential towers built by the Sunland Group and positioned in a key city block in the heart of the Surfers Paradise CBD, neighbouring with Towers of Chevron Renaissance shopping mall and resort apartment complex. Circle on Cavill is bounded by the main Surfers Paradise Boulevard at the western end of Cavill Mall and river end of Cavill Avenue, between the Gold Coast Highway and Ferny Avenue, in Surfers Paradise on the Gold Coast, Queensland, Australia. The street address for the Circle on Cavill residential apartments is 9 Ferny Avenue, Surfers Paradise. The South Tower was completed around March 2007 and the North Tower ...more on Wikipedia
City/Town: Gold Coast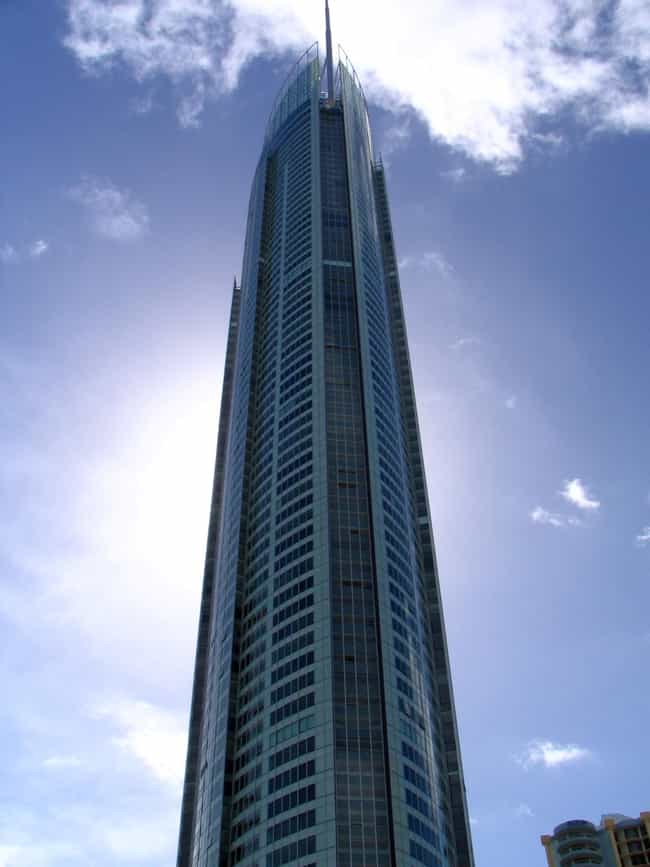 Q1 is a skyscraper in Surfers Paradise, on the Gold Coast, Queensland. It lost its title as the world's tallest residential tower to the 348-metre building The Marina Torch in Dubai on 29 April 2011. As of May 2012, it is the sixth-tallest such building. Q1 is the tallest building in Australia and the Southern Hemisphere when measured to the top of its spire and the second-tallest free-standing structure in the Southern Hemisphere, behind the Sky Tower in Auckland, New Zealand. It opened in November 2005. The landmark building was recognised as one of Queensland's icons during the state's 150th birthday celebrations. Q1 has been identified as a potential terrorism target for the region. For ...more on Wikipedia
City/Town: Queensland, Australia
Opened: Nov 01 2005
Structural Height (m): 275.0
Floors: 78
Created By: Kent Elliott
Construction Started: 2002
see more on Q1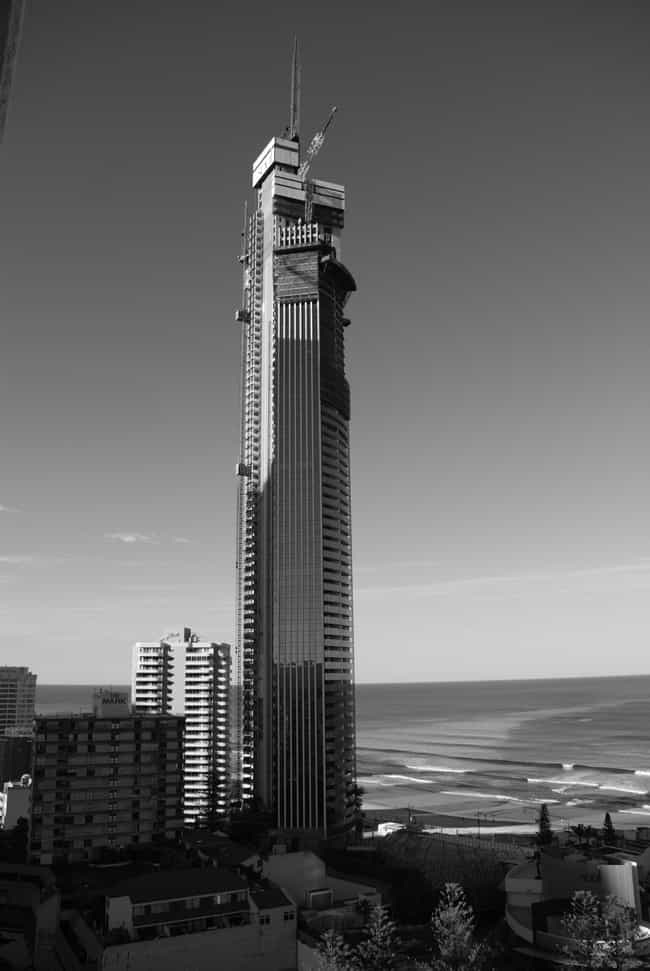 Soul is a 243 m tall residential tower local on the corner of Cavill Avenue and The Esplanade in Surfers Paradise on the Gold Coast, Queensland, Australia. It has overtaken Circle on Cavill as the second tallest building on the Gold Coast, behind Q1. The building was approved by the Gold Coast City Council in October 2004 and finished construction in 2012 along with the next stage of the Gold Coast renovation project. It was developed by Juniper Group, and constructed by Grocon at a cost of A$850 million. ...more on Wikipedia
City/Town: Gold Coast, Australia
Structural Height (m): 243.0