Food
Golden Corral Recipes

Updated June 14, 2019
1.8k votes
1k voters
90.5k views
7 items
List Rules Upvote your favorite recipes
Golden Corral recipes - the easy way to prepare the best dishes from the Golden Corral menu. These are copycat recipes, not necessarily made the same way as they are prepared at Golden Corral, but closely modeled on the flavors and textures of Golden Corral popular food, so you can bring the exotic tastes of one of the greatest restaurant chains in the US to your own table for a fraction of the cost.
The first Golden Corral restaurant opened in 1973 in Fayetteville, North Carolina and has since expanded to over 480 locations across the US. Many of the restaurants, which feature a large buffet, grill, bakery, and carving stations, also offer to-go service by the pound.
From Red Lobster Cheddar Bay Biscuits to Buffalo Wild Wings hot sauce, chain and franchise restaurants are popular destinations around the world. Eating out too frequently can be costly, not to mention that it's hard to control portion size, ingredients, or the style of cooking to suit your preferences.
Making Golden Corral recipes on your own allows you to save money while enjoying your favorite menu items from the casual dining spot. This list collections the best copycat Golden Corral recipes from around the Web.
1/4 cup butter
1 1/2 ounces unsweetened chocolate
1 1/2 cups sugar
1 tablespoon flour
pinch of salt
1/2 cup milk
2 eggs
1 teaspoon vanilla extract
1 unbaked 9" pastry shell
- Melt butter with chocolate.
- In a mixing bowl, combine chocolate and butter mixture with sugar, flour, salt, milk, eggs, and vanilla; beat with electric mixer for 5-6 minutes.
- Pour filling into prepared pastry shell; bake at 350° for 35-45 minutes, until set.
- Cool on wire rack for at least 30 minutes.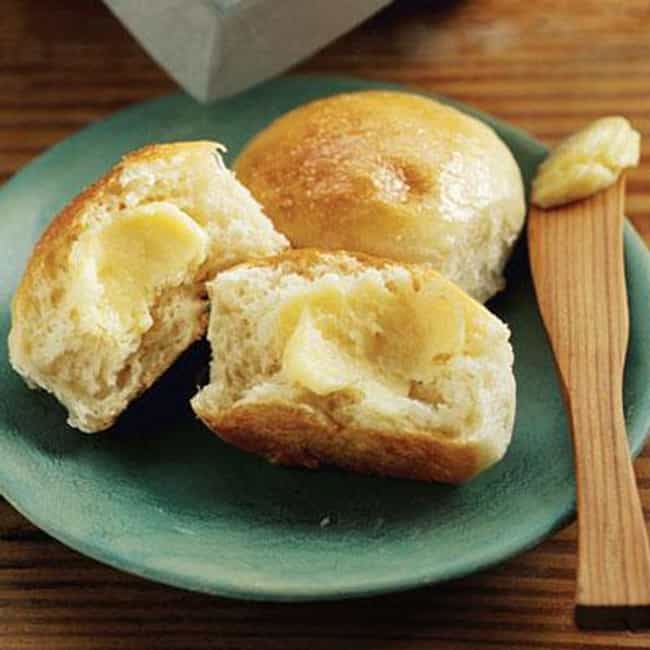 1 envelope Active dry yeast
1/4 cup Very warm water
1/3 cup Sugar
1/4 cup Butter or margarine
1 teaspoon Salt
1 cup Scalding hot milk
1 Egg -- lightly beaten
4 1/2 cups Sifted all-purpose flour
2 tablespoons Melted butter or margarine -- for brushing rolls
- Sprinkle the yeast over very warm water in a large bowl. Stir until yeast dissolves.
- Add sugar, 1/4 cup butter or margarine and salt to hot milk. Stir until the sugar dissolves and butter or margarine is melted.
- Cool mixture to 105-115 degrees.
- Add milk mixture to yeast, then beat in egg.
- Beat in 4 cups of flour, 1 cup at a time, to form a soft dough.
- Use some of the remaining 1/2 cup of flour to dust a pastry cloth.
- Knead dough lightly for 5 minutes, working in the remaining flour (use it for flouring pastry cloth and hands).
- Place dough in a warm buttered bowl; turn greased side up.
- Cover and let rise in a warm place until doubled in bulk, about 60-90 minutes.
- Punch dough down and knead 4-5 minutes on a lightly floured pastry cloth. Dough will be sticky, but use as little flour as possible for flouring your hands and pastry cloth, otherwise rolls will not be as feathery light as they should be.
- Pinch off small chunks of dough and shape into round rolls about 1 1/2-1 3/4 inches in diameter.
- Place in neat rows, a bit apart, in a well-buttered large pan.
-Cover rolls and let rise in a warm place until doubled in bulk, 30-40 minutes.
-Brush tops of rolls with melted butter or margarine; bake in a 375° oven for 18- 20 minutes.
- Serve warm with plenty of butter. Makes 24 rolls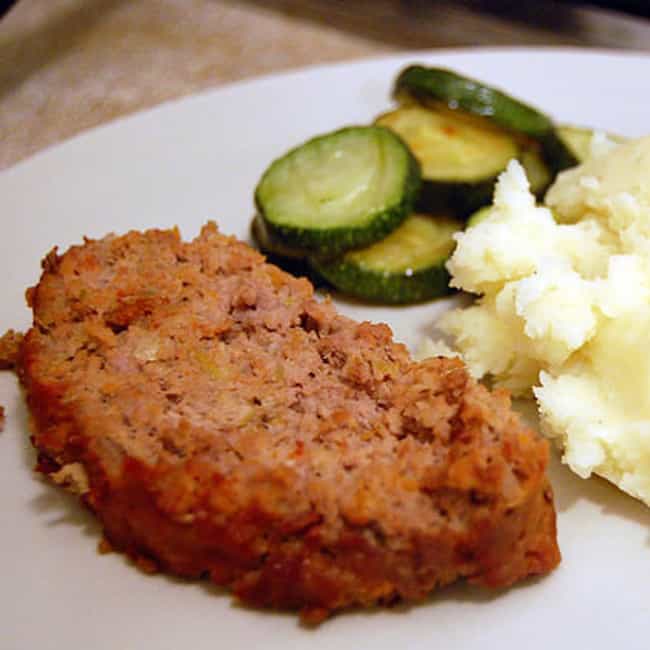 2 pounds lean ground beef
1 medium onion, finely chopped½ to 1 teaspoon garlic powder, or to taste
½ teaspoon dried oregano
½ teaspoon dried thyme
¼ teaspoon dried basil
¼ teaspoon ground cloves
¾ teaspoon salt, or to taste
1 teaspoon ground black pepper, or to taste
½ cup panko bread crumbs
1/3 cup grated Parmesan cheese
2 eggs
½ to 2/3 cup milk
1-1/2 tablespoons olive or vegetable oil
½ cup tomato juice or tomato sauce (Do not use ketchup)
- Preheat oven to 350°.
- Combine ground beef, onion, garlic, oregano, thyme, basil, cloves, salt, pepper, bread crumbs and Parmesan cheese in a large mixing bowl.
- In a small bowl, beat eggs with milk.
- Add to meat mixture along with oil and tomato juice; mix well with hands.
- Form into loaf shape and put into a 9x5-inch loaf pan or a parchment-lined baking pan.
- Bake at 350 degrees for 1 hour.
- Remove and drain well; serve with brown gravy if desired. Makes 8 servings.
Golden Corral's Banana Pudding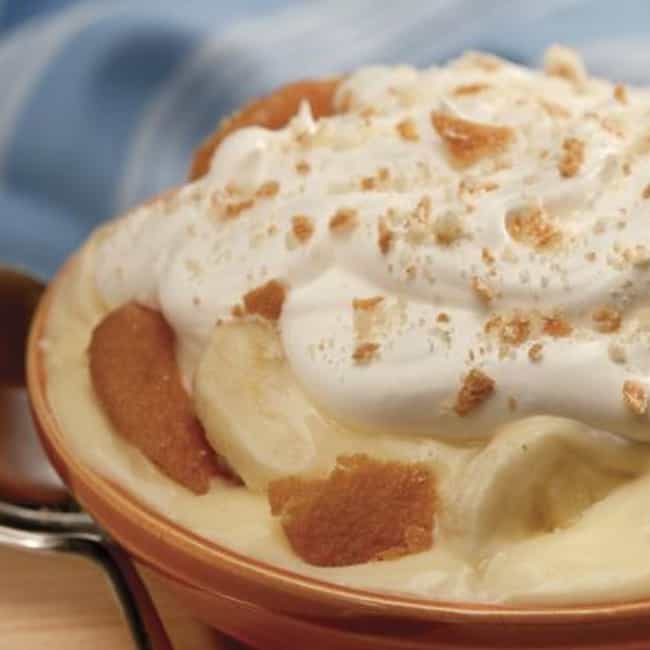 1 (14 oz.) sweetened condensed milk
1 1/2 cold milk or water
1 (4oz.) size package of instant vanilla pudding
2 cups Cool Whip, thawed
1 box of vanilla wafers
3 bananas, sliced
- Mix sweetened condensed milk with cold milk.
- Add pudding mix, beat well.
- Chill in refrigerator for 5 minutes.
- Fold in thawed cool whip.
- Spoon 1 cup of pudding in bottom of serving dish.
- Top 1/3 of each, bananas, wafers, and pudding, repeat layering twice, ending with pudding, top with wafers.
- Chill thoroughly and keep in refrigerator.