Weird History
Behind-The-Scenes Secrets From 'The Golden Girls'

Updated May 18, 2020
162.7k views
14 items
The Golden Girls remains a beloved show with poignant and hilarious commentary on friendship, aging, and relationships. The cast made it look like they had an unbreakable bond and their performances were effortless, but behind the scenes, there were many Golden Girls secrets.
Airing from 1985 to 1992, The Golden Girls is one of the most iconic sitcoms of all time. But as with classic sitcoms like Cheers and I Love Lucy, the show had some difficulties and eccentricities when the cameras weren't rolling. The show endured despite feuds between cast members, personal tragedies, conflicts over writing, and more. Still, these behind-the-scenes secrets often made the sitcom and the dynamic between the characters even more interesting. Once you've made your way through this list, make sure to check out these other shows like The Golden Girls; who knows- you might find another show to dive deep into their behind-the-scenes history.
Bea Arthur And Rue McClanahan Reportedly Didn't Get Along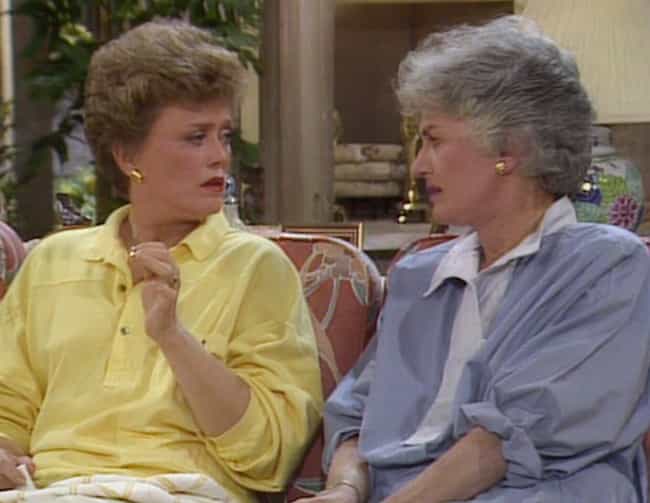 Though they sparred and traded barbs with each other, Blanche and Dorothy were always close friends. The same cannot necessarily be said of Rue McClanahan and Bea Arthur. McClanahan commented, "Bea and I didn't have a lot of relationship going on. She wouldn't go to lunch with me unless Betty [White] would go, too."
In general, none of the Golden Girls saw each other much off the set.
Estelle Getty Had Intense Stage Fright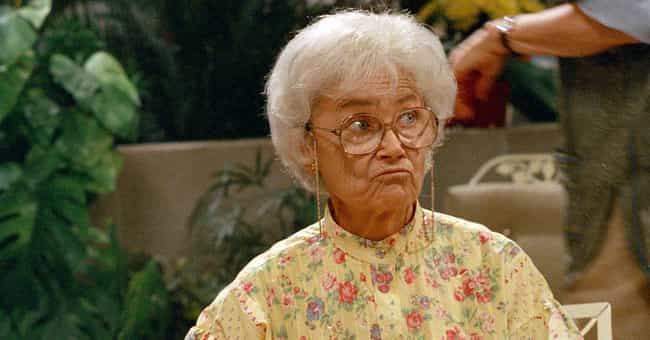 Sophia may have been unflappable, but Estelle Getty suffered from intense stage fright on taping nights. Rue McClanahan explained, "She was a completely different person the rest of the week. But once it was the day of the show, she was like Pigpen with a black cloud. Poor thing."
Getty later developed Lewy Body dementia. Biographer Jim Colucci stated:
People wonder if her dementia was beginning, even back then. Estelle really had a panic about knowing her lines. She'd write them on props, and asked to read from cue cards in the later years.
Rue McClanahan Kept Blanche's Clothes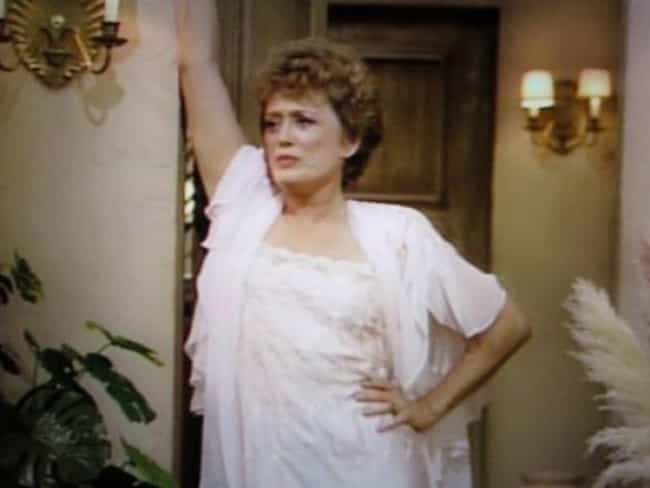 Rue McClanahan loved Blanche's outfits so much that she ended up taking many of them home for herself. McClanahan had a clause put into her contracts stating she could keep any clothing Blanche wore on the show. She particularly wanted the sultry nightgowns and lingerie.
By the end of the show's run, she took home almost 500 outfits.
Bea Arthur Was Upset By The Writers Insulting Dorothy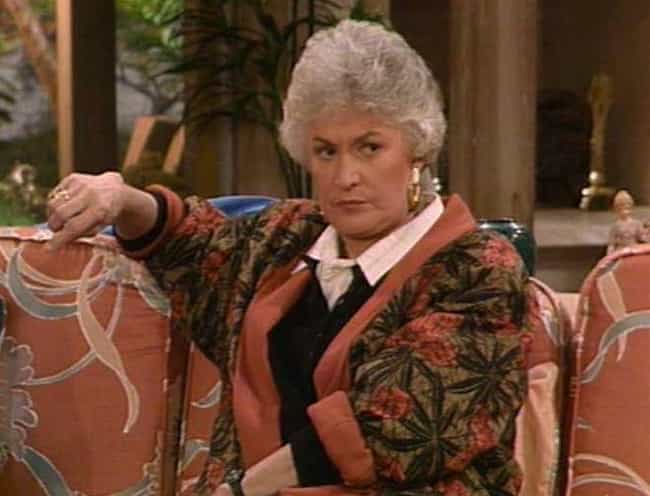 The Golden Girls traded insults as an everyday occurrence, but Bea Arthur did not take kindly to the jabs the writers planned for Dorothy. According to biographer Jim Colucci:
Bea was offended. When the writers called Rose [Betty White] dumb or Blanche [Rue McClanahan]...[easy] or Sophia [Estelle Getty] old, it could roll off those women's backs because they were not like their characters. Unfortunately, the things that were said about Dorothy were that she was big and ugly. And that wears on an actress after a while.