Gifts
22 Gifts All Golden Girls Fans Simply Must Have

4k votes
926 voters
86.8k views
22 items
Trying to find out which famous TV lady character you are by taking one of those online quizzes? Forget Carrie and Samantha! It's all about Blanche and Dorothy! Have years of Golden Girls reruns cemented your determination to stay Golden for the rest of your life? Well if so, this is the perfect place to flesh out your Christmas wish list with some of the coolest, funniest, and most delightfully random Golden Girls merchandise the Internet has to offer.
Perhaps you've got a friend who can't get enough of the ladies and their antics. In that case, rest assured that they won't be able to get enough of you either once you give them all the Golden Girls gifts you'll see here.
Whether you're looking for
Golden Girls
presents for yourself or a loved one, you'll be delighted to know that all of these
Golden Girls
presents actually exist. Enjoy!
1
The Sophia Quote Coffee Cup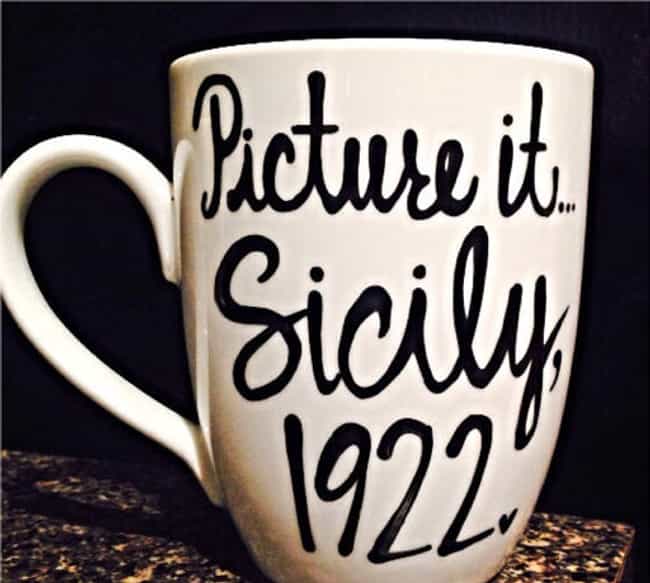 Start the day by picturing an epic tale of Sophia Petrillo over morning coffee. Keep those pictures coming with the Sophia Quote coffee cup!
Price:
$15.99
2
The Golden Girls Coaster Set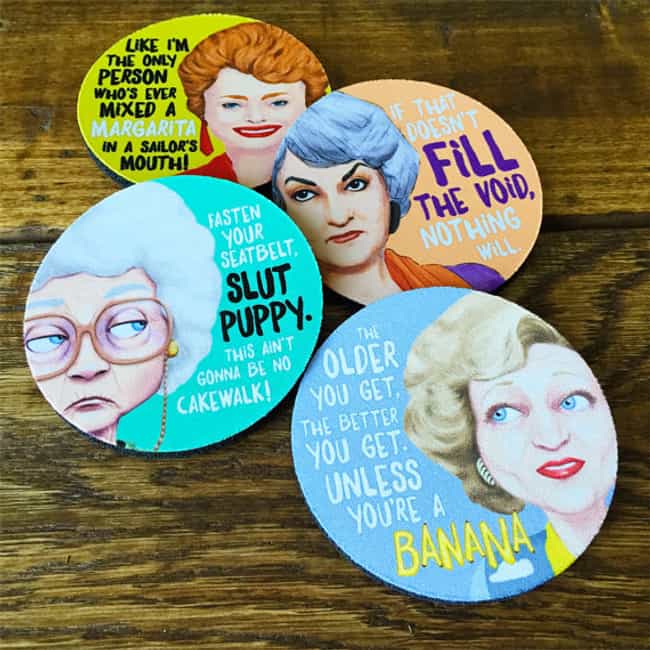 Want to protect your furniture with coasters your guests are sure to love? The girls have you covered with this hysterical Golden Girls coaster set.
Price:
$12.50
3
The Multi-Dimensional Dame Shirt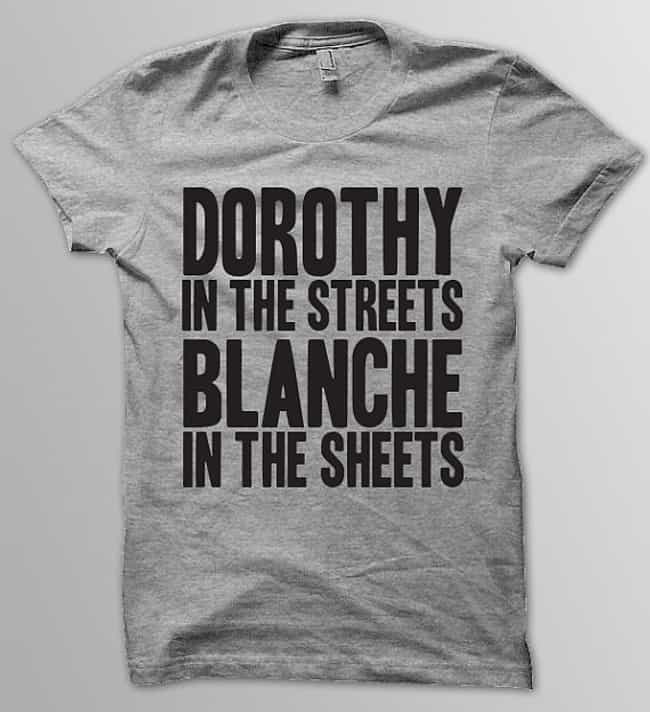 This bad boy will make sure all the cuties at the home know that Grandma is single and ready to mingle.
Price:
$18.99
4
The Golden Girls Wine Glass Set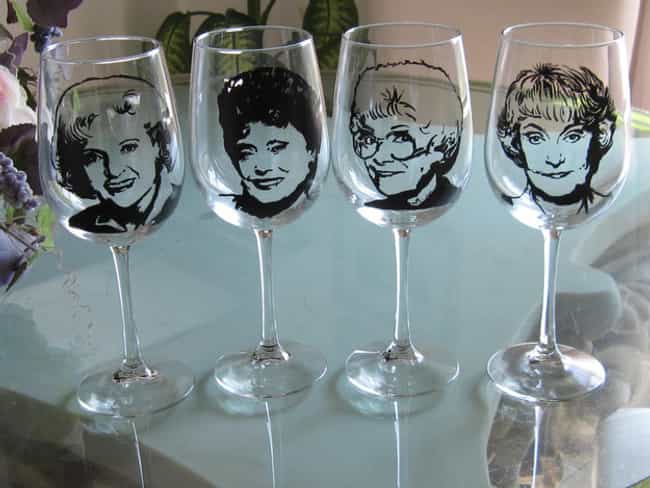 Where better to pour out your woes than among four of your funniest friends? Keep 'em close with these Golden Girls wine glasses.
Price:
$118
!