Graveyard Shift
Horrifying Facts About The Golden State Killer

Updated August 9, 2019
199.3k views
14 items
While not as well known as the Zodiac Killer or the Night Stalker, the Golden State Killer is one of California's creepiest serial killers. Between 1976 and 1986, he committed at least 45 rapes, 12 murders, and 120 residential burglaries throughout California, and then disappeared without a trace.
Who is the Golden State Killer? He preyed on women in their bedrooms, he was known to make disturbing phone calls to his victims, and stalked their homes to learn when they'd be home. Also called the East Area Rapist and the "Original Night Stalker", he took their personal possessions as trophies and sometimes even ate their food straight from the fridge. In June 2016, coinciding with the 40th anniversary of the Golden State Killer's first attack, the FBI announced a national campaign to identify the killer with a $50,000 reward.
In April 2018, police arrested a suspect after more than 30 years: Joseph James DeAngelo. DNA was integral to his arrest.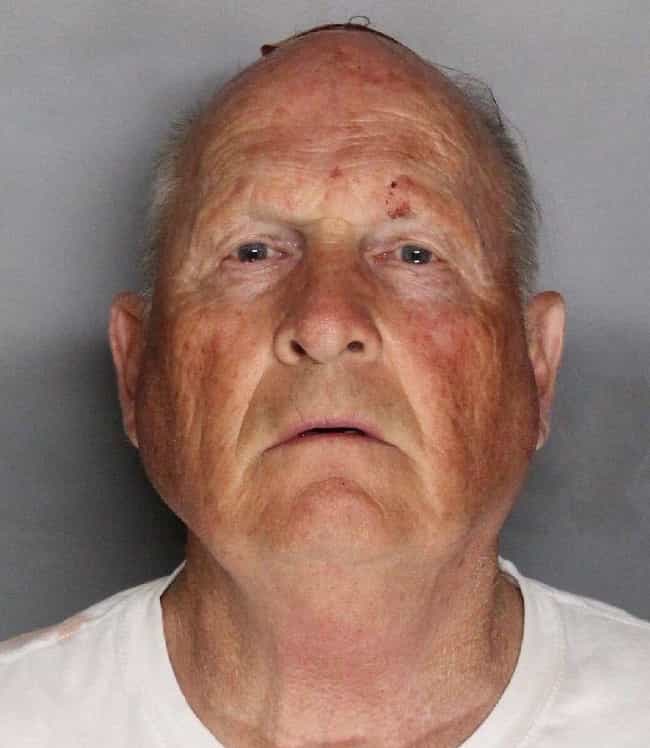 In 2018, Police Arrested A Suspect
On April 25, 2018, police announced they had arrested a suspect in the Golden State Killer case. Joseph James DeAngelo, 72, was booked without bail after investigators linked his DNA to DNA evidence from the Sacramento area. DeAngelo is booked on two counts of first-degree murder with special circumstances and further charges may be forthcoming.
Joseph James DeAngelo Was Charged With Four Murders In Santa Barbara
In May of 2018, prosecutors led by the District Attorney's office in Santa Barbara County filed four counts of capital murder against Joseph James DeAngelo for the deaths of two Santa Barbara/Goleta-area couples in 1979, and two others who were killed in 1981 not far away. He's also believed to be linked to a fifth area murder.
If DeAngelo is found guilty from these charges, the 72-year-old could receive the death penalty or life in prison without parole upon conviction. DeAngelo is in custody in Sacramento while facing additional homicide charges in multiple counties across the Golden State including Sacramento, Ventura and Orange counties.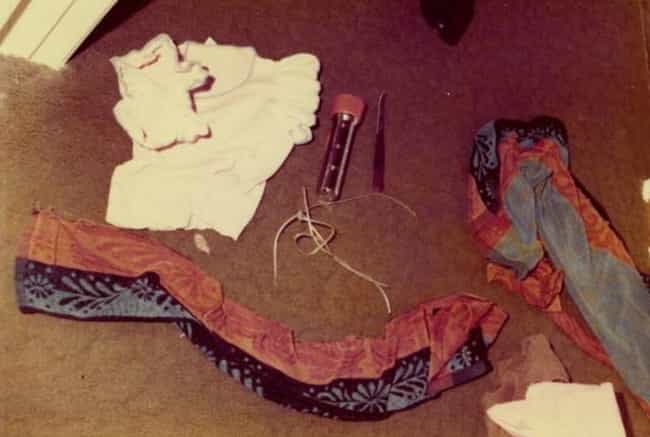 He Bound, Threatened, Raped, And Murdered His Victims
The Golden State Killer was known for tying his victims up - often with items found around the victim's own house. After binding them, he would brutally rape them before killing them. If the women weren't home alone, the Golden State Killer would often lead them into another room to assault them while their boyfriend or husband was bound by shoelaces, face down on the floor.
Then, he would put dishes, metal lids, or salt shakers on their backs, and threaten to come back and shoot him in the head or kill the woman if he heard them fall to the floor.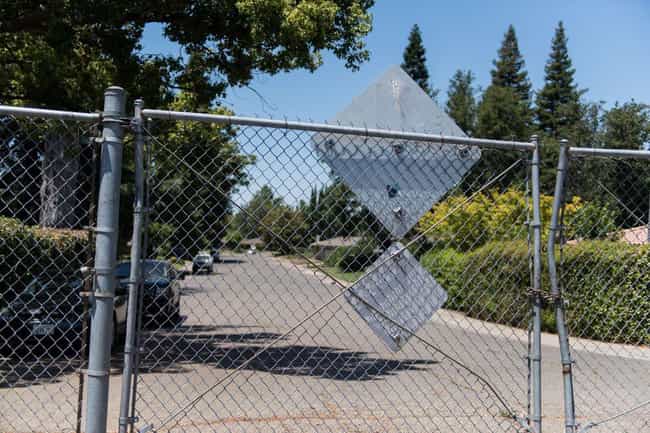 He Would Stake Out His Victims' Homes Before He Struck
To surprise his victims, the Golden State Killer would often break into their homes prior to his attacks to learn its layout, even going so far as to study family photos and learn names. Shoeprints were found under windows outside his victim's homes, leading police to believe he was a voyeur and that he documented details about his victims, like when they would be home alone.
He would unlock windows, disable porch lights, and hide shoelaces or rope in advance under couch cushions to use as ties.