Anime Underground 15 Times Anime Filler Was Actually Really Good

150 votes
70 voters
1.7k views
15 items
Follow
Embed
It's universally acknowledged that most anime fillers suck. In fact, some people hate them so much that they skip whole arcs of long series like Bleach, One Piece, and Naruto. While there's plenty skippable filler out there, people who avoid it entirely might be missing out on some good anime filler.
Yes, it might seem unbelievable, but there's actually some genuinely good anime filler arcs and good anime filler episodes out there. While some studios are just filling time until the next chapter of the manga drops, others use the opportunity to further develop characters, fill plot holes, or just have fun. Vote up the filler episodes you love, and if you skipped some of the episodes on the list, go back and watch them – you'll be glad you did.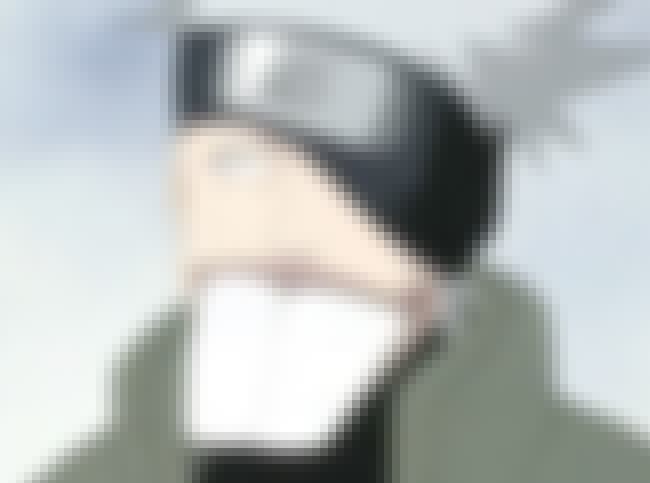 Despite its poor reputation, Naruto actually has some really great filler episodes – so many that it's hard to choose just one. There's the cinematic masterpiece that is the Chikara arc, there's that one arc where Mizuki drinks a potion that turns him into anime Tony the Tiger, an episode where Kotetsu decides he'd rather let himself be murdered by an ostrich than be separated from Izumo for more than ten minutes... and so much more.
It's hard to choose just one, but let's zero in on "Gotta See! Gotta Know! Kakashi-Sensei's True Face!" – the episode where Team 7 tries to figure out what Kakashi is hiding under his mask. Their guesses include huge, swollen lips, a devastatingly handsome face, and massive buck teeth. After several failed attempts at tricking him into removing the mask, Naruto finally asks outright. Kakashi peels off his mask to reveal... another mask. The comedic timing is perfect, and it's refreshing seeing Team 7 focused on something childish for a change.
Also Ranked
#5 on The Best Anime Series of All Time
#6 on The Best Anime Streaming on Netflix
#72 on The Best Adult Anime of All Time
#12 on The Best English Dubbed Anime of All Time
see more on Naruto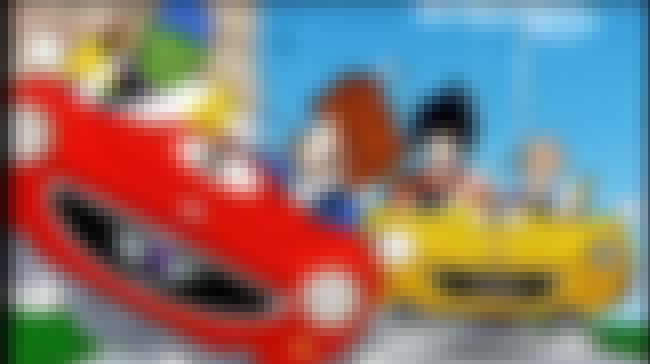 Goku's power level might be over 9000, but that doesn't mean jack to Chichi, who needs him to help out around the house – and that means being able to drive, damn it. That's what this hilarious filler episode of Dragon Ball Z is focused on – Goku and Piccolo trying (and failing) to get driver's licenses.
It's great on multiple levels. It humanizes Goku by showing that he has obligations outside of being a powerful fighter. It's also just fun seeing him fail in such extreme ways, as it's one of the most chaotic, property damaging driving tests in anime history.
Also Ranked
#30 on The Best Cartoons of All Time
#6 on The Best Anime Series of All Time
#20 on The Greatest Animated Series Ever Made
#5 on The Best English Dubbed Anime of All Time
see more on Dragon Ball Z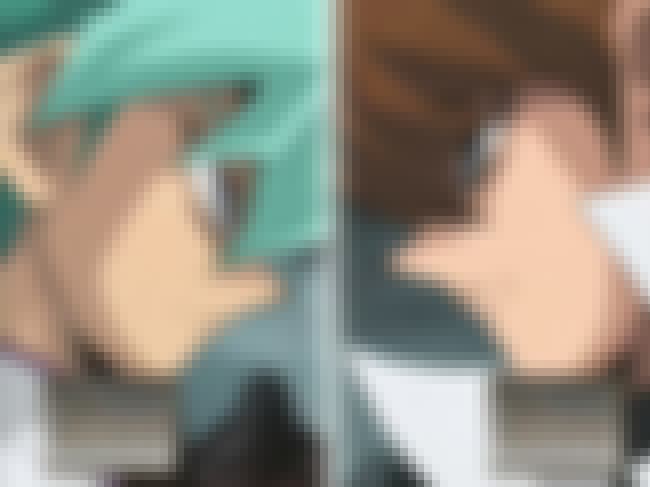 Let's be honest – Yu-Gi-Oh! Duel Monsters did a pretty poor job at adapting the manga. There are massive plot holes, duels that last ten episodes for no reason, random changes that occur mid-arc... the list goes on. If you're interested in anything related to the main plot (especially Ancient Egypt), you should really just read the manga.
That said, the anime is still worth watching. Why? Because while Yu-Gi-Oh!'s creators dropped the ball on adaption, they rock at creating their own content.
Particularly noteworthy is the Virtual World Arc, where we find out that Gozaburo Kaiba – one of the worst parents in the whole franchise – has imprisoned his comatose son in a virtual world, where he is slowly going insane. Yugi and company have to duel their way out of said world. The duels are okay, but what's really great is the insight we get into the kind of man who raised the Seto and Mokuba, and the reason he adopted them in the first place. It's an arc that's action-packed while also being emotionally satisfying.
Also Ranked
#54 on The Best Anime Series of All Time
#49 on The Best Action Anime of All Time
#16 on The 25+ Anime Superpowers You Want Most
see more on Yu-Gi-Oh! Duel Monsters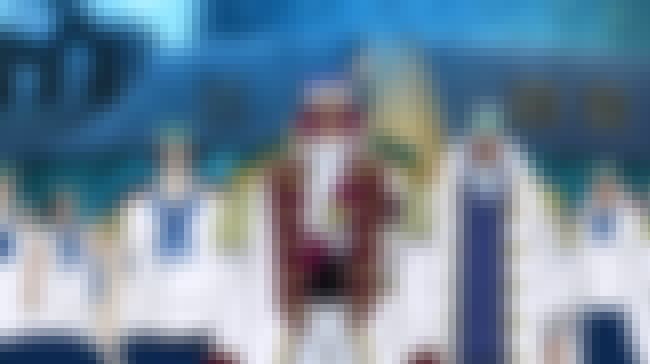 For an 800+ episode series, One Piece actually has a surprisingly small amount of filler. Instead, they usually stretch manga plots so far you'd think the series itself ate a gum-gum fruit. When they do create original content, however, sometimes audiences are treated to an excellent collection of episodes like the G-8 Arc.
Why is this arc so great? First of all, it manages to develop
all
of the straw hats characters in only eleven episodes. Whether it's Sanji showing off his exceptional cooking skills and devotion to not wasting food, Nami proving her strategy prowess, or Luffy having to deal with a different antagonist than the physically powerful ones he typically faces, this arc has something for every character. Also, the new characters are engaging and well developed, especially the antagonist Captain Jonathan.
Also Ranked
#57 on The Saddest Anime Series of All Time
#37 on The Best Fan Service Anime of All Time
#24 on The Best Military Anime of All Time
#83 on The Best Anime Video Games of All Time
see more on One Piece