Anime Underground
13 Anime That Will Completely Blow Your Mind

If you love movies like Shutter Island or Memento, then you will love these mindf*ck anime series. Are you tired of watching anime that is too predictable? Give one of these series a try and free yourself from the cookie-cutter shows that have obvious endings. From Satoshi Kon's Paranoia Agent to modern cyberpunk anime like Psycho Pass, these anime have great plot twists that will always have you guessing what's going to happen next.
back to page 1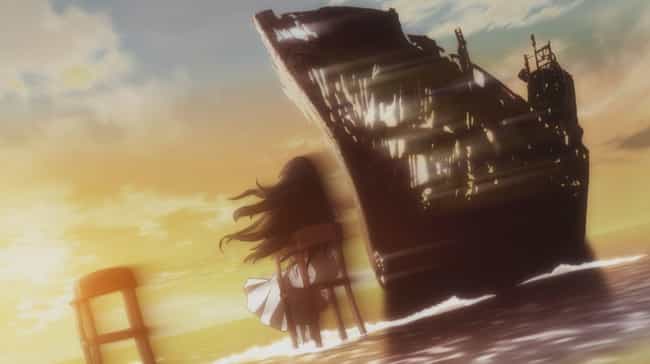 The Perfect Insider has to be one the most underrated anime shows of the past few years.
Professor Souhei Saikawa and his student Moe Nishinosono wish to meet Shiki Magata, an outright genius who has lived in isolation at a research facility on a remote island since she was a girl. Things don't go as expected for Souhei and Moe, as they get caught up in a mysterious murder case as they arrive on the island.
The Perfect Insider is an addictive thriller full of witty dialogue and atmospheric scenes. It's basically an Agatha Christie novel, with a computer programming twist.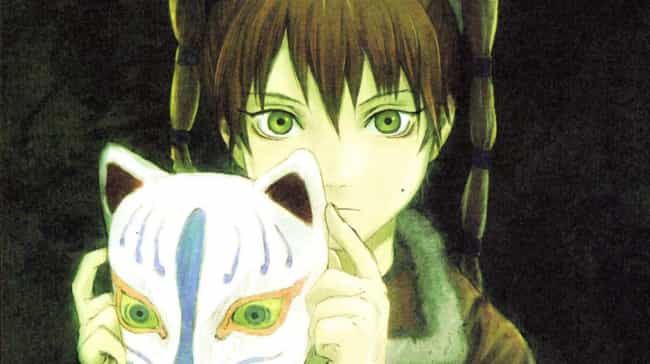 Texhnolyze is set in the city of Lux, a man-made underground city that has crumbled after years of neglect. Three major organizations are at war to control Lux: Organo, a group of "professionals" who collaborate with the criminal underworld that controls Texhnolyze (prosthetics), the Salvation Union, a populist group that seeks to disrupt Organo's business, and Racan, a collection of young individuals with Texhnolyzes that use their abilities for personal gain.
Ichise, a former orphan, has made a place for himself in Lux as a prize fighter. One day, a fight promoter grows angry with him and an altercation that follows results in Ichise losing an arm and a leg. Before death can take him, Ichise is found by the scientist Eriko Kamata, who uses him as a test subject for her newly designed Texhnolyze. With powerful new limbs at his disposal, Ichise begins to work for Oonishi, the leader of Organo.
Simply put, one cannot pass on Texhnolyze. It is a thrilling show with many plot twists that are sure to blow your mind in one way or another.
see more on Texhnolyze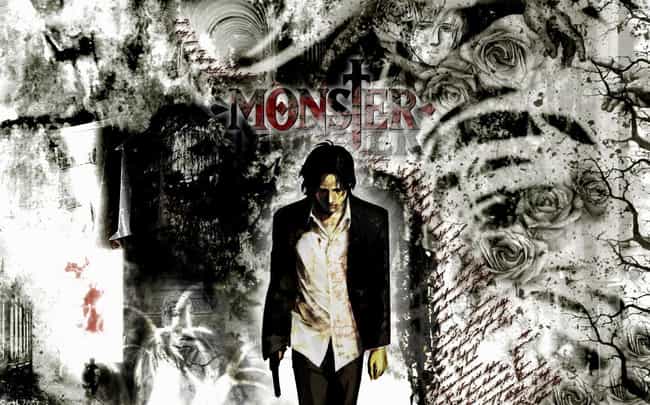 Dr Kenzou Tenma is a brilliant brain surgeon who works in a German hospital. One night, he is faced with a crucial dilemma; Tenma has to choose between saving the life of the city mayor, or that of a small boy who was actually admitted to the hospital before the mayor. Against his boss's wishes, Tenma chooses to save the small boy.
Not long after, a series of murders begin to occur, and evidence points to the boy he saved as the suspect. However, Tenma is also suspected of the murders by a famous detective. Tenma embarks on a journey in order to solve the mysteries surrounding the string of murders, and confront the "monster" that he helped save that night.
A cult classic, Monster is a captivating story with a lot of great plot twists that will keep you at the edge of your seat. If you love thriller anime, do not pass on this one.
see more on Monster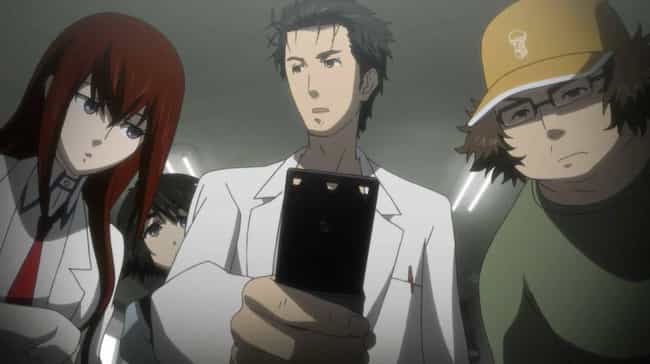 On the surface, Steins; Gate is about a group of young adults who get together and pass time by inventing "future gadgets" in an improvised lab, notably by putting bananas in a microwave. However, Steins; Gate is far deeper than that. Rintarou Okabe is a self-proclaimed mad scientists who designs those gadgets with the help of his friends. His life takes a grave turn when he manages to send texts to the past with his microwave, unleashing a chain of events that won't leave him unscathed.
Steins; Gate is one of the most critically-acclaimed anime shows ever made, and for good reason. Action, suspense, plot twists, and even romance; this one has it all.
see more on Steins;Gate