Entertainment
Horror Movies With Terrible Reviews That Are Actually Worth Watching

1.2k votes
225 voters
8.5k views
14 items
List Rules Vote up your favorite horror films with poor reviews.
Classic horror movies have a reputation for unsettling audiences - especially critics - on the first watch. Blood, scary demises, and formulaic plots can sometimes overshadow a film's groundbreaking impact. It's also true some people, critics included, don't enjoy horror as a genre, a bias easily seeping into reviews. It leads to good movies with bad reviews to live on as genre classics for generations of horror lovers.
Many movies on this list became top horror movies helping to shape and redefine the genre, despite horrible reviews from biased critics. Others may lack a definitively unique element, but this doesn't make them any less watchable.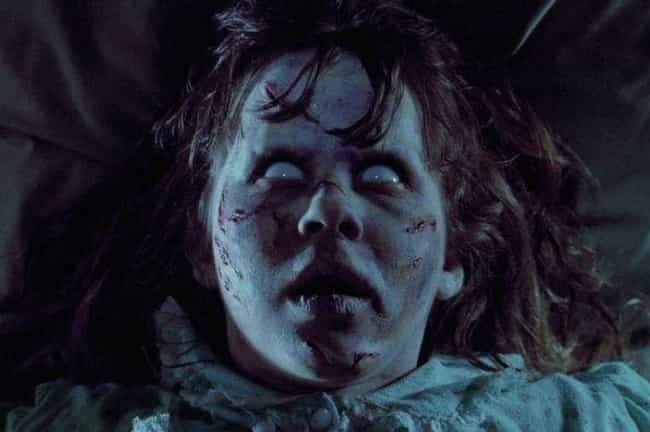 People had to leave early screenings of 1973's The Exorcist because it was such a jarring, visceral, and haunting experience. Rolling Stone's critic Jon Landau slammed it for being "nothing more than a religious porn film, the gaudiest piece of big-budget schlock this side of Cecil B. DeMille." Jay Cocks of Time described the horror classic as "vile and brutalizing."
Profane and shocking, The Exorcist resonates with viewers on multiple levels. Some worry about the safety of their souls, while others clutch their chests with grief, revulsion, and sympathy. As the demon Pazuzu's actions grow more obscene, The Exorcist tests not only the characters but the audience as well.

Did this movie give you nightmares?
see more on The Exorcist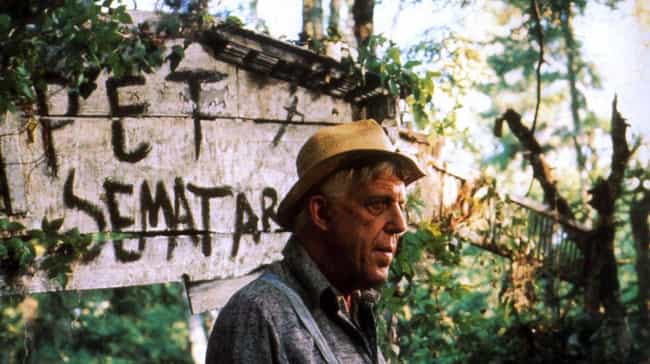 Another film based on a Stephen King novel, 1989's Pet Sematary featured shocking deaths, twists, and turns leaving critics unhappy. Variety dragged King's choice to write the screenplay, while also criticized director Mary Lambert's pacing. Jay Carr of The Boston Globe twisted the knife further, writing:
Part of the reason Pet Sematary is so pedestrian is that its leads - Dale Midkiff and Denise Crosby - are uncharismatic. And director Mary Lambert, of Siesta and music video fame, doesn't know how to build and pace her material.
When a movie begins with a resurrected cat in a magical graveyard, then moves on to kill a small child - there will be scares in unexpected places. The horrific specter of grief clouding Louis Creed's (Dale Midkiff) judgment colors the rest of the film and sets off every horrible event. From tendon slicing to the horrifying Zelda (Andrew Hubatsek), there are plenty of visceral scares to accompany the film's deep sense of dread.

Did this movie give you nightmares?
see more on Pet Sematary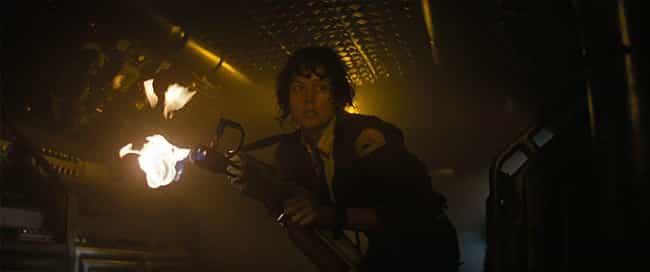 Multiple reviews for Ridley Scott's 1979 sci-fi/horror classic Alien dismissed it as a B-movie. The Chicago Reader called it "empty-headed" with "gimmicky" cinematography as the sole redeeming factor, while Film Illustrated called it "a horrid film, skillful and studied in its nastiness."
Critics failed to acknowledge how Alien introduced sci-fi and horror fans to one of the strongest female characters in either genre: Ellen Ripley (Sigourney Weaver). It put the cast and audience into an enclosed space with a brutal acid-bleeding being which uses humans as incubators, and relentlessly hunts its prey. It's a taut, terrifying classic worth a re-watch.

Did this movie give you nightmares?
see more on Alien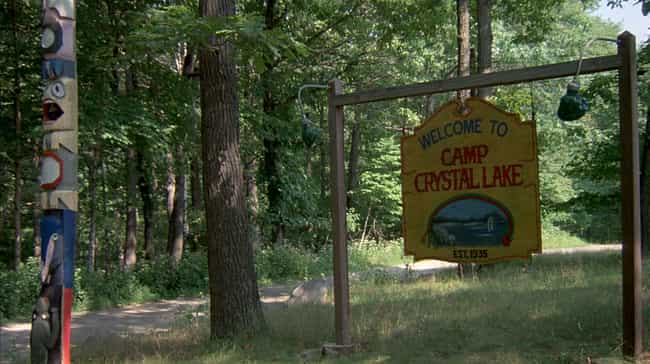 In 1980 Gene Siskel wrote a scathing review of Friday the 13th for the Chicago Tribune. After calling the slasher flick "truly awful" and ruining the twist ending, Siskel shared the address of actress Betsy Palmer (Mrs. Voorhees) so moviegoers could send her complaint letters. It was a low-tech form of doxxing before the internet existed.
Friday the 13th is a must-watch movie for any horror fan. It introduced the world to one of cinema's most memorable monsters and helped launch a thriving slasher genre. Friday the 13th also cemented the trope of sex meaning death by applying it to a whole camp full of horny teenagers, one machete swipe at a time.

Did this movie give you nightmares?
see more on Friday the 13th