celebrities

Reasons to Like 22 Celebrities You Love to Hate
1.7k votes
319 voters
23.5k views
22 items
Follow
Embed
List Rules Vote up the stars who... actually, you kind of like now!
Tabloids, media, and sheer stupidity make it impossible to love all celebrity icons. But which celebrities have been the most unloveable? Maybe they said something you didn't like. Maybe you just don't care for their work or for their enthusiastic fans. Or perhaps they're just everywhere, and frankly you're sick of it. No matter what, it's guaranteed there are a few celebrities you'd be happy to never see again.
However, in many of these cases, these unlikeable stars are also good people, or are at least trying to be good people by helping the world around them with their wealth and influence. Some do charity work that really helps the community. Some take on causes that are personal to them. Some simply speak out on issues and try to shed light on things that we may not want to talk about for fear of judgment.
Other times, folks who've done wrong may realize that, and work to fix what put them in the dog house in the first place. No matter where they fall on the spectrum, this list intends to find humanizing moments and actions that may make you think differently the next time you see them on the tabloids and get annoyed. So check it out! Vote up the bad celebrities you can't believe you actually really like!
No one can really pinpoint why they dislike Zooey Deschanel, but there's a large chorus of people who find her annoying. With her typically upbeat and off-center attitude, some folks just refuse to believe that this personality is the real her. Really, her greatest sin is playing the ukulele.
The reality is, Deschanel is a lovely person, and this clip shows exactly that, thanks to cute anecdotes about her disaster preparation as well as her love of her dogs - which turns out to be rather stalkerish.
Age: 37
Birthplace: Los Angeles, California, United States of America
Profession: Television producer, Musician, Singer-songwriter, Model, Actor, + more
Credits: Elf, (500) Days of Summer, Yes Man, Almost Famous
Also Ranked
#12 on The Best Actresses Who've Never Won an Emmy (for Acting)
#29 on The Most Trustworthy Celebrities in the World
#71 on The Best Living American Actresses
#40 on Famous Women You'd Want to Have a Beer With
see more on Zooey Deschanel
Taylor Swift has never been without her detractors, basically because she made country pop music, and then just straight up pop, and it was all very popular and often-disposable. She's also been a target for tabloids, which breeds a lot of annoyance from normal folk. Plus, the rumors swirling that every other breakup song is about one of her exes doesn't make her seem any less annoying.
But anyone who has spent any time paying attention to who Taylor Swift actually is knows she's
an awesome person
. Without saying anything,
she donated $15,000
to a fireman's GoFundMe page. She hangs out with Lorde, she also writes her own music, and in the video above, has a few words to say about folks criticizing her for writing about her past relationships.
Age: 27
Birthplace: Reading, Pennsylvania, United States of America
Profession: Guitarist, Musician, Singer-songwriter, Film Producer, Actor
Credits: The Hunger Games, San Andreas, Valentine's Day, Hannah Montana: The Movie
Also Ranked
#87 on The Most Trustworthy Celebrities in the World
#66 on The Top Country Artists of All Time
#4 on The Best Current Female Singers
#39 on Famous Women You'd Want to Have a Beer With
see more on Taylor Swift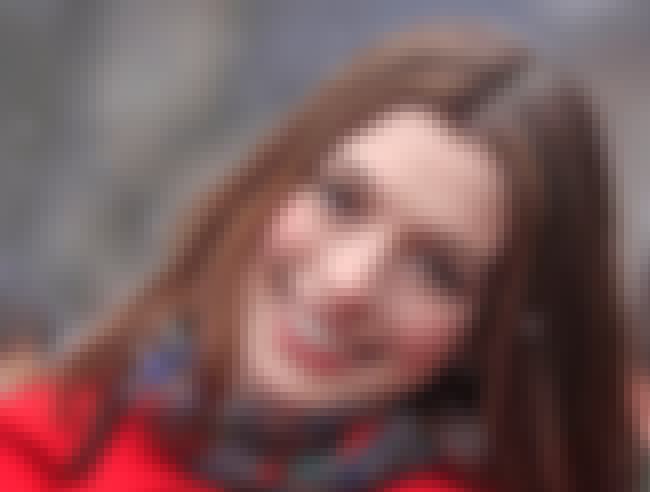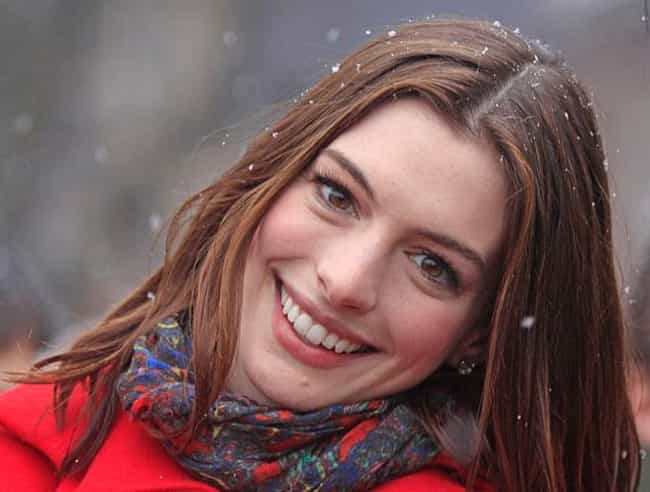 There are a lot of folks who feel like Anne Hathaway has been overexposed, despite being under-talented, for all the work she's been getting. A lot of that criticism went away after she had a string of critically acclaimed performances, but her work as cohost of the 2011 Oscars made a lot of people wonder if she had already peaked.
But really, no one should blame her for getting work, and it's not like she's hasn't earned it. She's also put a lot of time and effort into her charity work for Children's Hospitals, marriage equality, and women's issues.
Age: 34
Birthplace: New York City, New York, United States of America
Profession: Actor, Voice acting
Credits: Les Misérables, Rachel Getting Married, The Dark Knight Rises, The Devil Wears Prada
Also Ranked
#16 on The Best American Actresses Working Today
#37 on The Best Living American Actresses
#52 on The Greatest Former Child Stars
#96 on The Greatest American Actresses of All Time
see more on Anne Hathaway
The Academy Award winner has always been a front-page headliner, which wearies a lot of folks who are over the whole celebrity culture. That she's also known for being particularly difficult on the sets of her films tends to give haters the validation they need for disliking her.
Regardless of all that, it's clear that she's a great mother and a very involved and loving parent. This clip from
Ellen
has a delightful, humanizing bit about her love of scaring her kids in the most adorable way possible.
Age: 49
Birthplace: Smyrna, Georgia, United States of America
Profession: Television producer, Film Producer, Actor, Voice acting
Credits: Notting Hill, Closer, Erin Brockovich, My Best Friend's Wedding
Also Ranked
#23 on The Best American Actresses Working Today
#35 on The Best Actresses in Film History
#74 on The Greatest Actors & Actresses in Entertainment History
#26 on The Best Living American Actresses
see more on Julia Roberts