Button Mash
Video Game Remasters That Are Actually Worth It

1.1k votes
279 voters
9.2k views
14 items
List Rules Vote up the remasters that are actually worth buying.
Face it, good video game remasters are hard to come by. With a seemingly endless string of old video game remasters, remakes, and revamps hitting the shelves every week, it can be hard to tell which ones are actually worth picking up. Even if the game itself is good enough to merit a second buy, if it doesn't come with some extra perks it simply doesn't feel worth it. On the other hand, just because a remaster looks pretty doesn't mean you'll actually enjoy playing it again.
The best remastered video games are more than just eye-candy, they're substantial enough to leave your inner nerd as satisfied as they were when they played it the first time. Even some of the best video games of all time don't feel quite as polished over a decade after they came out - unless developers went back and added in some modern gaming conveniences like auto-saves and skippable cutscenes. From console to PC, the greatest video game remasters bring compelling game storylines to life for a new generation and help remind older gamers why they started playing in the first place.
Ranker may collect a commission from links on this page.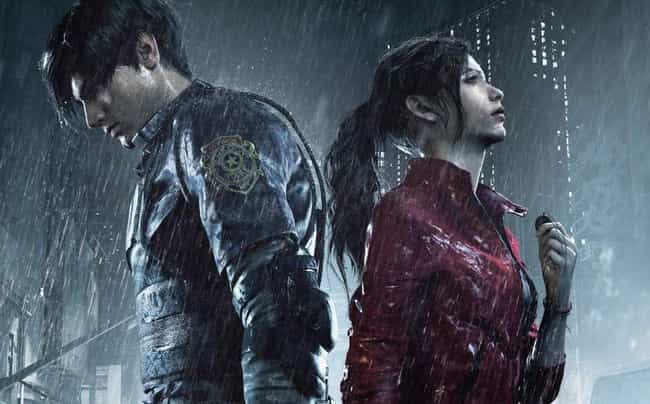 Resident Evil 2 is a full-on remake of the monster-riddled survival-horror game, and it gives the classic Capcom title the overhaul it deserves. The game breaks away from the original's rigid, fixed camera perspective and gives players a third-person, over the shoulder POV, much like how Leon controls in Resident Evil 4.
This fundamental pivot changes gameplay for the better, making the aiming system feel natural and modern. Characters' backstories and initial interactions have been slightly changed, but the overall storyline remains true to the original. As players pace through the horrors of Raccoon City, they'll be making bets on how long they'll survive while soaking in the awesome new mechanics and gameplay.

Is this worth buying?
see more on Resident Evil 2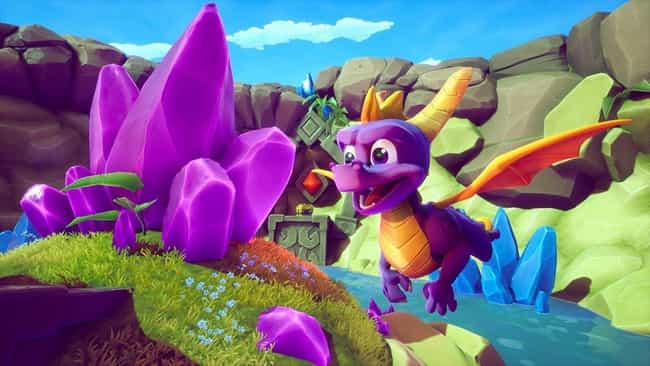 Like a streak of fire straight from 1998, Spyro the Dragon comes to visit in a remastered, all-in-one trilogy chronicling his early years. The Spyro Reignited Trilogy takes gamers to the relics of Spyro's past, back when he was just a scaly brat trying to save the entrapped elder-dragons. However, developers included a ton of 21st century upgrades to make all three titles as good as they possibly can be. Helpful late-franchise features like maps for each level and a more powerful hover jump are now present in all three games, and the cutscenes have been completely rerecorded with new voice actors.
With over 100 levels getting remastered graphics and fluid motion controls, the Remastered Trilogy proves Spyro is capable of keeping up with some of the best 3D platformers on the market. There's also a brand new soundtrack - but don't worry, you can still access the classic tunes with the click of a button.

Is this worth buying?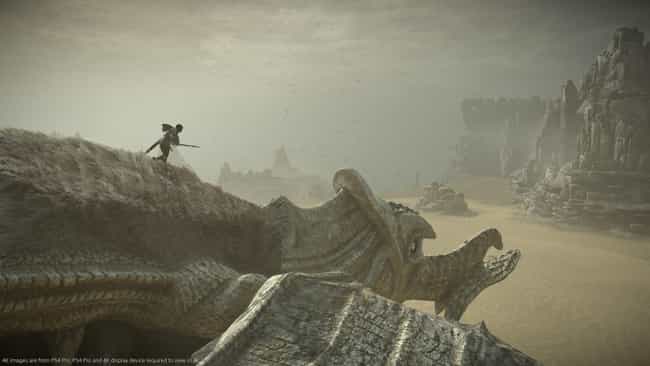 Debuting on the PlayStation 2 in 2005, Shadow of the Colossus made its mark as one of the most critically successful video games of all time. In the years that followed, the game was repeatedly heralded for its innovative visuals, level design, and fully-integrated narrative. To remake such a game with anything less than a loving, gentle hand would be blasphemous.
Although Sony put out a slightly better looking version of the original game for PS3, the 2018 remake for PlayStation 4 is hands-down its most spectacular iteration. Not only have the characters and environment undergone extreme visual upgrades, the Shadow of the Colossus remaster supports 4k graphics settings, features cleaner UI layouts, and even adds an Easter egg in the form of a gold coin collecting game where you can unlock a hidden passage and obtain Dormin's Sword.

Is this worth buying?
see more on Shadow of the Colossus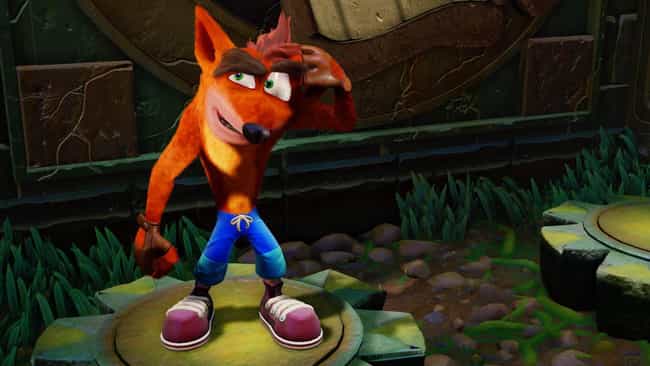 Packing three remastered games into a single epic adventure, the Crash Bandicoot N. Sane Trilogy revisits Crash in a completely upgraded world. Not only do the updated graphics make the hero look much cleaner than he did in 1996, the new game adds user perks like manual saves and pause menus - both fix issues that made Crash extremely frustrating to play in the past.
The developers of Crash Bandicoot also graced players with two new levels. The first level, Stormy Ascent, was originally set to appear in Crash Bandicoot but was taken out for being too tough. The second level, Future Tense, is totally new and gives Crash a shiny chrome environment to maneuver through.

Is this worth buying?
see more on Crash Bandicoot N. Sane Trilogy