Graveyard Shift
What's Going On With This Suspiciously Cheap Mansion Everyone Refuses To Buy?

Updated June 4, 2019
188.1k views
10 items
Thanks to modern technology there have been some pretty creepy things captured on Google Street View, most notably proof of a haunted mansion in Camden, NY. This Google Maps secret was discovered after internet sleuths found the severely underpriced home and wanted to see if there was a visible reason as to why it was so cheap. It didn't take long for people to notice the ghosts captured on Google Street View. There are a lot of scary images on Google, but these Google ghosts provide a new insight into the paranormal. It's rare that possible proof of the unknown is captured, almost as rare as finding a Victorian mansion for less than $300,000.
If you put your research skills to work you can find some embarrassing moments on Google Street View, but can you imagine if you found proof of the paranormal? Obviously, the people who own the house don't want to talk about the haunted house that they own. The more you talk about it, the more it becomes a thing, and the next thing you know you have ghost groupies on your front lawn. Keep reading to learn everything you want to know about the haunted mansion in Camden, NY.
The W.H. Dorrance House Looks Like It's Straight Out Of A Fairlytale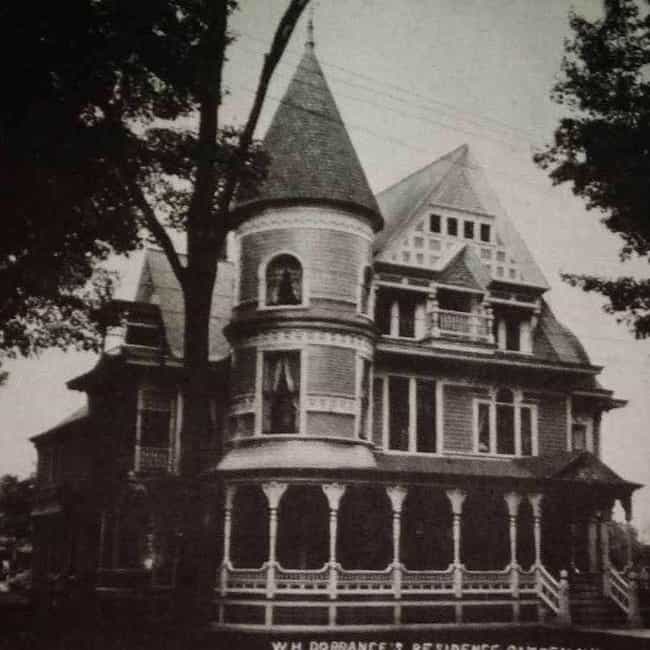 The house, a two-and-a-half story Queen Anne style in Camden, NY, is your dream house. It's the kind of place that appeals to everyone, regardless of whether you lean towards The Addams Family or something a little more Disney. The house was designed in the 1880s by a former clergyman-turned-hardware business owner named M.H. Hubbard. The conical roof gives off the impression of a European castle, and it was added to the National Register of Historic Places in 1999 – although the placard incorrectly reads that it was built in 1900 and not in 1880. The house is definitely old enough to have seen some things, and being built by a former clergyman definitely puts it in the category of "probably haunted."
There are haunted asylums, places were children were murdered, and you can't forget about the genocide brought on by the colonization of immigrating Europeans. New York is haunted AF, yo.
The Ghosts That Haunt The House Are Allegedly Visible On Google Street View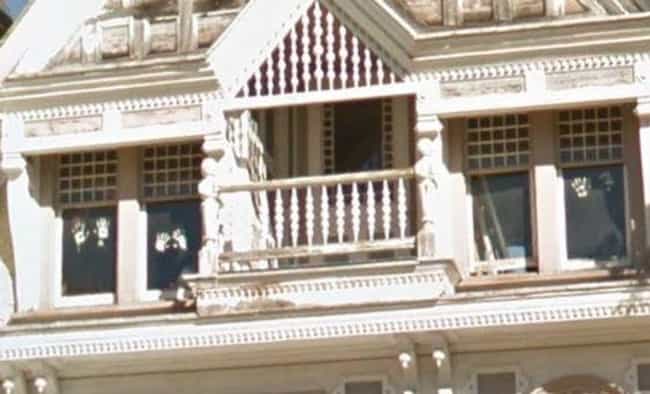 Now then, back to the house - how haunted is it, and who are these ghosts? After checking out the ridiculously cheap house on Google Street View, some eagle-eyed internet sleuths noticed that there were handprints in the upper windows. These handprints are reminiscent of the prints heard about in stories where ghost children push cars across railroad tracks in rural areas. This might be the reason that the house didn't sell. While it might sound fun to live in a haunted house, having your upstairs infested with spirits is definitely not ideal.
Do Owners Know About The Handprints In The Windows?
The handprints in the upstairs windows that probably belong to ghost children are hard to ignore. If you're trying to sell the house it's not in your best interest to have the haunting on full display, unless you're hoping to cash in on the Halloween market. As of this writing the handprints in the window have actually been blurred out on Google Street View. Did they petition Google to blur out the images because they felt it was a privacy issue? Or are the owners tired of people asking about the ghost children and their dirty hands?