Entertainment
The Cast Of 'Gossip Girl': Where Are They Now?

Good morning, Upper East Siders. It's been more than a decade since Gossip Girl premiered and took the world by storm. Focusing on a group of impossibly rich and fashionable New York teens, the CW series quickly became a pop culture phenomenon. But where is the Gossip Girl cast today? While some of the actors went on to build successful careers, others retired from public life or took on different challenges. Curious about their current endeavors? Don't worry - unlike the infamous gossip blogger, we're willing to tell.
The series wrapped up in 2012, but not before shaping CW's identity. As the network's breakout show, Gossip Girl inspired a number of similar series. From mean girls to vampires, the CW had something for everyone.
The network is a different kind of beast today, catering to a wider audience. However, Gossip Girl's legacy lives on, as the show is still available on Netflix for anyone wishing to relive the OMFG-moments that made it so binge-worthy in the first place. The show's most savvy stars took advantage of popularity to propel their careers into new and exciting directions.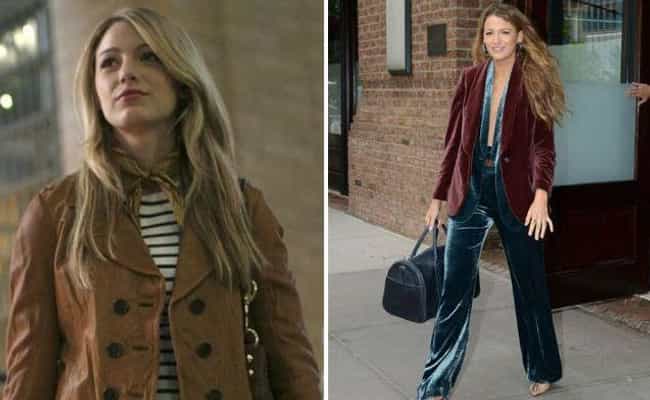 In Gossip Girl, Blake Lively played the effortlessly chic Serena van der Woodsen: BFF to Blair, daughter to Lily, on-again-off-again lover to Lonely Boy, and the ultimate "It" girl.
Since wrapping up the show, Lively's acting career really took off, and she's moved her focus from television to film. She has appeared in popular movies like Savages, The Age of Adaline, Café Society, and The Shallows. In the fall of 2018, she starred in A Simple Favor alongside Anna Kendrick.
In her personal life, Lively married Deadpool star Ryan Reynolds in 2012. They have two daughters.
Age: 31
Birthplace: Tarzana, Los Angeles, California, United States of America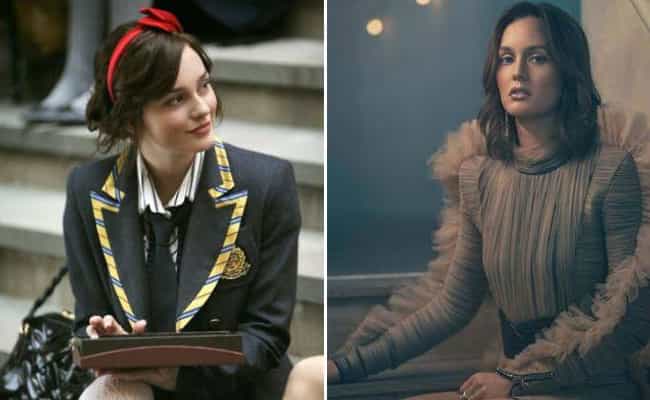 Leighton Meester played Blair, the Queen Bee of the Upper East Side. Clever and devious, she had a weakness for Audrey Hepburn and fancied a certain cunning and scarf-wearing Chuck.
Meester hasn't slowed down since wrapping up Gossip Girl. She made her Broadway debut in 2014 with a role in Of Mice and Men, starring opposite James Franco and Chris O'Dowd. She has also starred in a number of independent movies, most notably Life Partners and Like Sunday, Like Rain. Meester released an album, Heartstrings, and eventually returned to television with roles in Making History and Single Parents.
Meester married fellow actor Adam Brody in 2014. They have a daughter.
Age: 32
Birthplace: Fort Worth, Texas, United States of America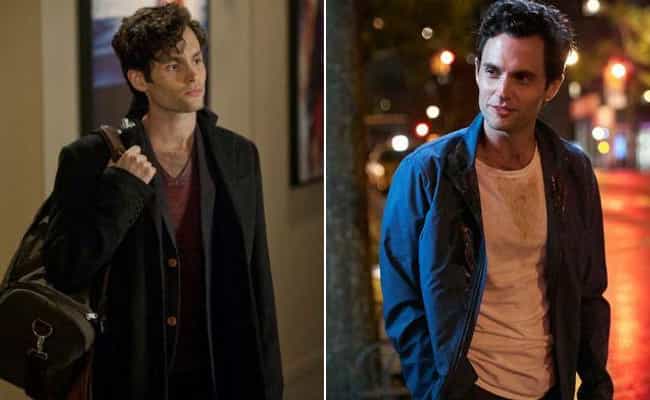 Penn Badgley played Dan Humphrey, the Brooklyn outsider trying to fit into the glamorous life of his girlfriend Serena. A wannabe writer, Dan reveals himself as the anonymous blogger known as Gossip Girl in the show's polarizing finale.
Since Gossip Girl, Badgley has focused mainly on his musical career - he is the lead singer for Brooklyn-based indie band MOTHXR. He had a minor role in The Slap, a US adaptation of the Australian series with the same name. Fans can catch him in Lifetime's You, a thriller based on the popular Caroline Kepnes novel.
Badgley started dating Domino Kirke in 2014. They got married in 2017.
Age: 32
Birthplace: Baltimore, USA, Maryland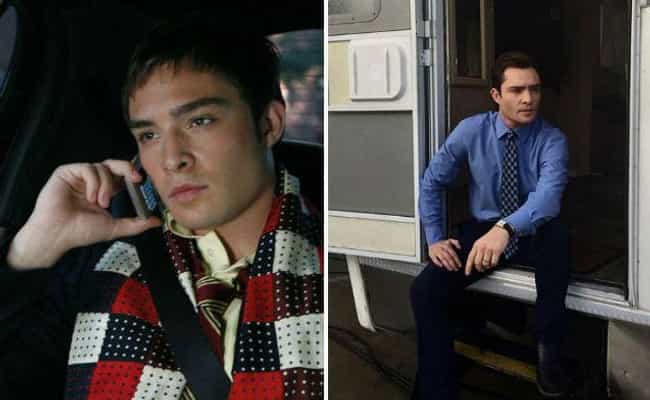 On Gossip Girl, Ed Westwick played Chuck Bass, the Upper East Side bad boy. He had a gift for manipulation and a passion for real estate.
Westwick continued to act after Gossip Girl, with TV roles in Wicked City and White Gold. He also appeared in several movies, like Romeo & Juliet, Bone in the Throat, Freaks of Nature, Billionaire Ransom, and The Crash.
In late 2017, three women made allegations against Westwick, accusing him of sexual assault. The Los Angeles District Attorney decided not to pursue the cases against the actor.
Age: 31
Birthplace: Stevenage, United Kingdom