Weird History
Grace Kelly Married Into Royalty, But Her Family Couldn't Keep Their Act Together

Updated June 14, 2019
28.6k views
10 items
Grace Kelly was a Hollywood starlet who walked away from the spotlight to marry into royalty. As the pinnacle of beauty and style in the mid-twentieth century, Grace Kelly became a 1950s film star after appearing in movies like Rear Window (1954) and To Catch a Thief (1955) and even won an Academy Award for her role in The Country Girl (1954).
Everything changed when Grace Kelly met Prince Rainier III of Monaco in 1955 and, when they married the following year, she started a new life as Princess Grace of Monaco. Leaving acting and the US behind, Grace Kelly wasn't able to escape everything from her past, however. The Grace Kelly family tree was always lurking in the background. From the role her family played in her nuptials — paying a massive dowry just for the marriage to proceed — to the scandalous sexual relationships that characterized Grace Kelly's family history, the reality of her family life was often anything but the glamorous, fairy tale it was thought to be.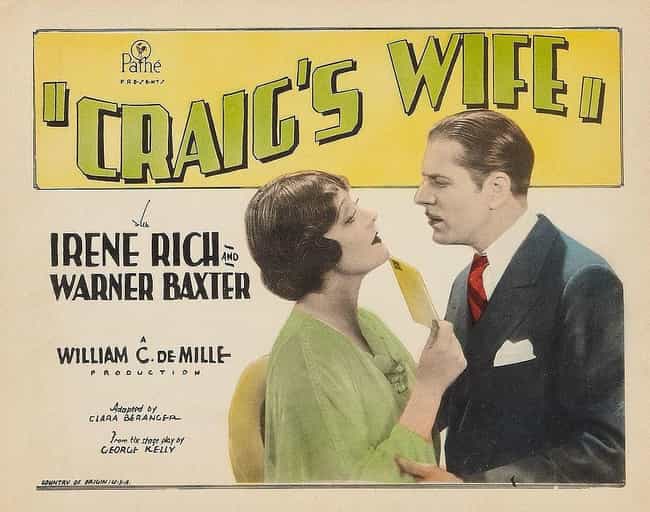 Her Uncle George Was A Pulitzer Prize-Winning Playright Who Was Estranged From The Family Because He Was Gay
George Kelly was one of the most influential men in Grace Kelly's life. He won a Pulitzer Prize for his play Craig's Wife in 1925. Like many of Kelly's earlier works, Craig's Wife featured social commentary on class divisions and wealth in 1920 America but, unlike his comedies (such as 1924's The Show Off which was made into a movie no fewer than three times), Craig's Wife was a drama. Craig's Wife was made into two films, one from 1936 and another called Harriet Craig in 1950.
Despite his success as a playwright and screenwriter in the 1920s and 1930s, George Kelly's success waned. He was said to be a misogynist and an anti-Semite and was struggling with his personal life. As a closeted gay man, he faced social condemnation and familial shame. George's mother, Mary, had a high sense of morality, one that her son inherited and struggled with as a result. His long-time relationship with William Weagley was shunned by his family and when friends refused to recognize them as a couple, he simply cut them out of his life.
Grace's Brother Kell Left His Wife And Kids For A Transgender Nightclub Performer
Grace Kelly's brother, John B. Kelly, Jr., better known as "Kell," ruined his first marriage with his numerous affairs, driving his wife out of Philadelphia with their six children. His most public affair, however, was with a "queen" — Rachel Harlow. Rachel Harlow, born Richard Finocchio, was a transgender night club performer in Philadelphia.
Kell, also a talented and Olympic medal winning rower, had an aspiring political career. He served as a city councilman in Philadelphia before launching a campaign to be mayor during the 1970s. His mother, Mary "Ma" Kelly, was so horrified at the thought of her son's relationship with Harlow becoming public fodder that she derailed his run. She contacted two prominent democrats in Philadelphia, requesting that they not support her son. She may have had good reason because his competition, the incumbent mayor Frank Rizzo, was supposed to have been ready to run against him using the slogan "Do you want Rachel Harlow as First Lady of Philadelphia?" or "Will the First Lady Be Harlow?"
Kell was aware of his mother's actions and it "destroyed her son...[she] treated him like an erring little boy. He defied her and she was going to fix him . . . Kell was totally devastated."
Grace Kelly's Millionaire Family Had To Pay A $2 Million Dowry
Grace Kelly's family vast family wealth resulted from the rags-to-riches story of her father. John B. Kelly, Sr., known as Jack, grew up as one of 10 children to a poor Irish Catholic family in Philadelphia, PA. He showed skill as a rower from a young age and worked as a brick-layer during the first two decades of the 20th century. His popularity as a rower benefited the brickwork contracting business he started after serving in the First World War. His company, Kelly for Brickwork, was a slogan and a name, one that led to Kelly becoming a millionaire.
When Grace Kelly met Prince Rainier III of Monaco in 1955, the treasure of the small, independent European state was almost gone. When Prince Rainier III became the leader of Monaco in 1949, Monaco was already struggling economically. WWII had devastated the resort-based economy of Monaco but in the early 1950s, one of the banks, the Société Monégasque de Banques et de Métaux Précieux, that held 55% of Monaco wealth, as well as the personal monies of the Prince, went bankrupt.
Wealthy shipping magnate Aristotle Onassis had control of the Société des Bains de Mer, the group that ran many of Monaco's casinos and hotels, and thought that it would be beneficial for Prince Rainier to marry an American film star to boost his global prestige. With Grace Kelly, Prince Rainier could do that and add to his coffers. Shortly after meeting Grace Kelly in 1955, Prince Rainier visited the Kelly home in Pennsylvania, said to already be enamored with Grace, and talked about marriage with Jack Kelly. Grace's father wasn't thrilled with the idea of a dowry at first, telling the royal family: "My daughter doesn't have to pay any man to marry her," but he later agreed to pay $2 million so the marriage could go forward.
Grace Kelly's Mother Was Abusive And Her Father Was An Anti-Semite
Grace Kelly was not her parents's favorite child — her older sister Peggy was — but all three of the Kelly girls: Peggy, Grace, and her youngers sister Elizabeth (known as Lizanne) endured the punishments their mother, Mary, meted out regularly. According to Lizanne, "Today, Ma Kelly would be arrested for child abuse because she did not spare the rod. And she did not spoil the child. She demanded obedience."
Her father, Jack, was hard on Grace and, after she announced her desire to become an actress, failed to take her seriously. Grace began training with Jewish acting teacher Don Richardson while attending the American Academy of Dramatic Arts in New York. Although Richardson was married, the two began a relationship. Grace did take Richardson home to meet her parents, at which point her father burst out laughing when Richardson announced that Grace would be a real actress one day. The relationship quickly ended after Grace's mother discovered Richardson was married, but disregard for the Jewish acting teacher's opinion revealed Jack Kelly's cultural bias. Richardson and Kelly reunited later but, again, her parents intervened and brought the affair to an end.