Entertainment
The Star-Studded And Royal Dating History of Grace Kelly, Princess Of Monaco

Many have described her as one of the most beautiful women ever, so it's no surprise there were a lot of Grace Kelly relationships. The Grace Kelly dating history is a bit controversial, as she was often linked to her film co-stars, who were married when they met.
However, the star eventually settled down. The Grace Kelly single life ended swiftly in 1955, after she met Rainier III, Prince of Monaco at Cannes Film Festival. Grace Kelly married him, becoming Princess Grace in 1956. Prior to that, Bing Crosby was one of the more famous of the Grace Kelly boyfriends. The two met on the set of their film, The Country Girl. There were many famous Grace Kelly exes though. In fact, William Holden - from the same film - was reportedly another of the men Grace Kelly dated.
Are you surprised by the people Grace Kelly dated? Read on below to find out more about the Princess's glamorous life.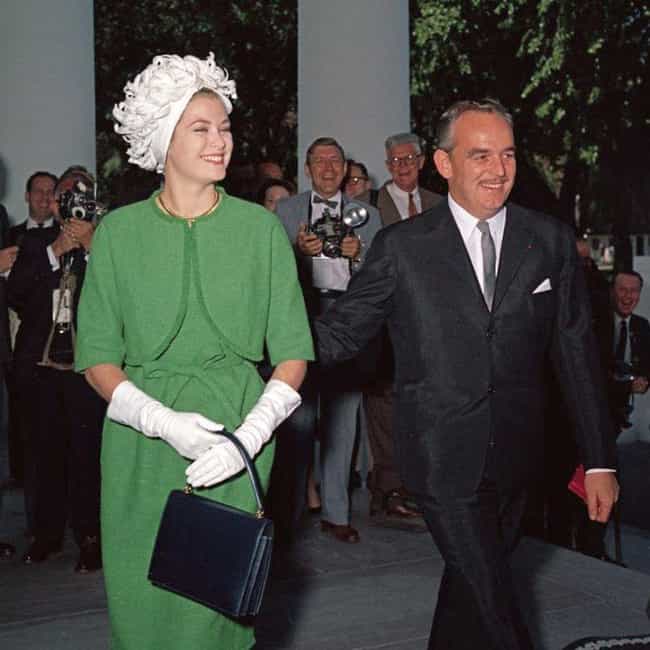 Grace Kelly met Prince Rainier III of Monaco during a staged photo op at Cannes Film Festival in 1955. Their courtship happened quickly, with Monaco's Minister of State announcing their enagement at Grimaldi Palace in January of 1956.
Their marriage took place after Kelly finished her final filming role in High Society in 1956, and was dubbed - at the time - the "wedding of the century."
They remained together, raising three children Caroline, Princess of Hanover (born in 1957), Albert II, Prince of Monaco (born in 1958), and Stephanie (born in 1965), until Kelly's untimely death in 1982.
Rainier III (Rainier Louis Henri Maxence Bertrand Grimaldi; 31 May 1923 – 6 April 2005) ruled the Principality of Monaco for almost 56 years, making him one of the longest ruling monarchs in European history. Though internationally known for his marriage to American actress Grace Kelly, he was also responsible for reforms to Monaco's constitution and for expanding the principality's economy from its traditional casino gambling base to its current tax haven role. Gambling accounts for only approximately three percent of the nation's annual revenue today; when Rainier ascended the throne in 1949, it accounted for more than 95 percent. ...more on Wikipedia
Age: Dec. at 82 (1923-2005)
Birthplace: Monaco-Ville, Monaco
see more on Rainier III, Prince of Monaco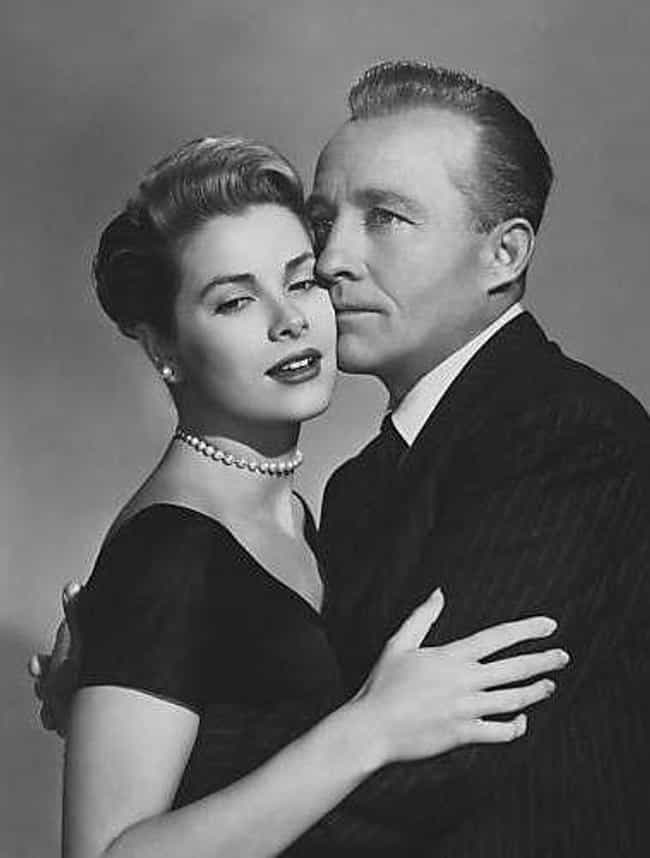 Grace Kelly met Bing Crosby on the set of their 1954 movie The Country Girl. The pair were reportedly an item by the end of filming. At the time, Crosby was also dating Kathryn Grant, who went on to become his wife.
The affair continued even after Crosby proposed to Kathryn, and reportedly he postponed their wedding because of Kelly. It reportedly ended by 1955, but they must have stayed in communication, because in 1962, Kathryn and Bing Crosby were invited to Monaco to be the guests of Princess Grace and her husband.
Harry Lillis "Bing" Crosby Jr. (; May 3, 1903 – October 14, 1977) was an American singer and actor. The first multimedia star, Crosby was a leader in record sales, radio ratings, and motion picture grosses from 1931 to 1954. His early career coincided with recording innovations that allowed him to develop an intimate singing style that influenced many male singers who followed him, including Perry Como, Frank Sinatra, Dick Haymes, and Dean Martin. Yank magazine said that he was "the person who had done the most for the morale of overseas servicemen" during World War II. In 1948, American polls declared him the "most admired man alive", ahead of Jackie Robinson and Pope Pius XII. Also in ...more on Wikipedia
Age: Dec. at 74 (1903-1977)
Birthplace: USA, Tacoma, Washington
see more on Bing Crosby
Grace Kelly reportedly had an affair with William Holden - who was then married to Brenda Marshall - from 1954 to 1955. He also worked with Kelly and Bing Crosby on the 1954 movie The Country Girl.
William Holden (born William Franklin Beedle Jr.; April 17, 1918 – November 12, 1981) was an American actor who was one of the biggest box-office draws of the 1950s and 1960s. He won the Academy Award for Best Actor for the film Stalag 17 (1953), and a Primetime Emmy Award for Outstanding Lead Actor in a Limited Series or Movie for the television film The Blue Knight (1973). Holden starred in some of Hollywood's most popular and critically acclaimed films, including Sunset Boulevard, Sabrina, The Bridge on the River Kwai, The Wild Bunch, Picnic, and Network. He was named one of the "Top 10 Stars of the Year" six times (1954–1958, 1961), and appeared as 25th on the American Film Institute's ...more on Wikipedia
Age: Dec. at 63 (1918-1981)
Birthplace: O'Fallon, Illinois, United States of America
see more on William Holden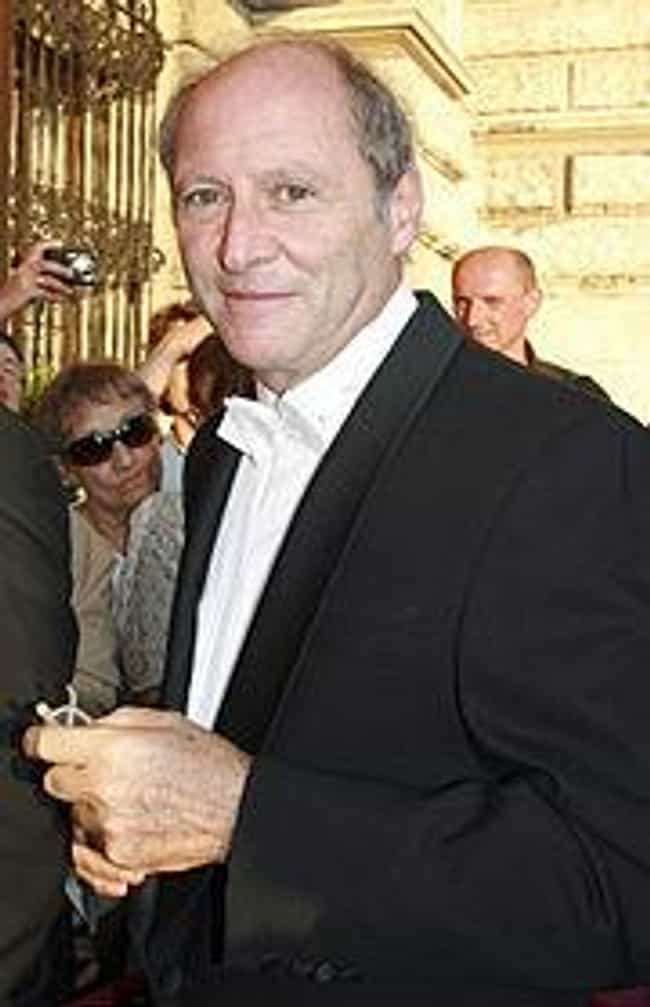 In the late-seventies, Grace Kelly spent time in Paris every year without her husband, Prince Rainier of Monaco. It was during this time when she reportedly enjoyed the company of Australian director, Robert Dornhelm.
Robert Dornhelm (born 17 December 1947 in Temesvár, Kingdom of Hungary) is an Austrian film and television director. ...more on Wikipedia
Age: 71
Birthplace: Timișoara, Romania