Anime Underground
16 Great Anime You Can't Watch on Crunchyroll

7.4k votes
2.2k voters
72.6k views
16 items
List Rules Vote up the anime series that are most worth tracking down.
There's a whole world of anime out there, not just what's playing on the super-popular anime streaming service Crunchyroll. With a variety of other digital platforms that publish their own original anime series and, of course, the open frontier of the Internet, there's a nearly endless catalog of anime out there to look through. But with so much out there, a truly great one can be hard to find. This is a list of popular and obscure anime that's not on Crunchyroll, so vote up the best series and movies you think others should check out, and vote down the ones that aren't so great.
From highly revered cult classics to undiscovered gems, there's something for everyone on this list. Dystopian sci-fi futures, slice-of-life comedies, and existential mecha smash-hits are all out there waiting for you and, while they may be on this list, they're just not on Crunchyroll.
back to page 1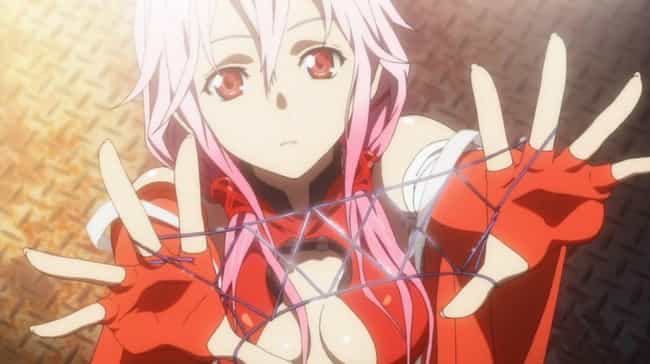 If you like sci-fi, action, and romance, then Guilty Crown is right up your alley. In this anime, your typical high school kid gains super-human abilities that throw him in the middle of a struggle between a powerful secret government organization and a vengeful resistance group that strives for liberation. Shu Ouma is able to use the "Power of the King" to bring out items called "voids" from others, and this puts him in quite the stressful and epic situation.

Is this worth tracking down?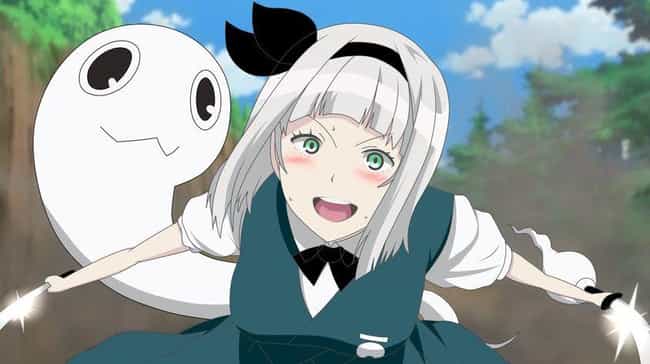 Shimoneta is a funny, lewd, dystopian anime about a high school student who joins one of the top "public moral schools," but ends up finding himself in a much more risque situation than he expected. In this morally perfect world, any action that is considered offensive is illegal. But where there's an oppressive ruler, there's a resistance organization, and our main protagonist gets involved with a girl who forces him to join her in spreading pornographic materials in protest.

Is this worth tracking down?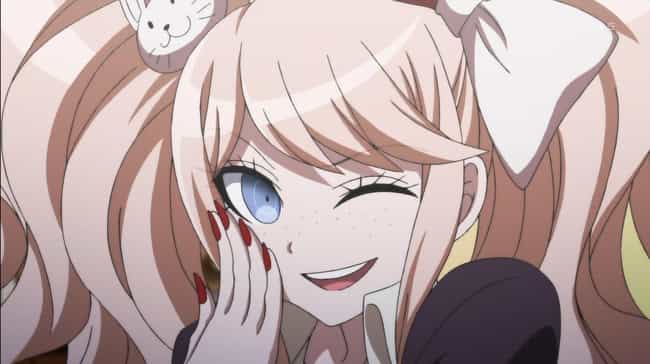 The Danganronpa anime series is based on the murder mystery Danganronpa: Trigger Happy Havoc. The main character, Makoto Naegi, is trapped in an elite high school called Hope's Peak Academy. In order to "graduate" and escape the school, he must murder another student... and get away with it. The psychotic and sadistic Monokuma, a remote-controlled bear, is the cruel ringleader of these events and forces them to live in the school until they finish their savage moral test.

Is this worth tracking down?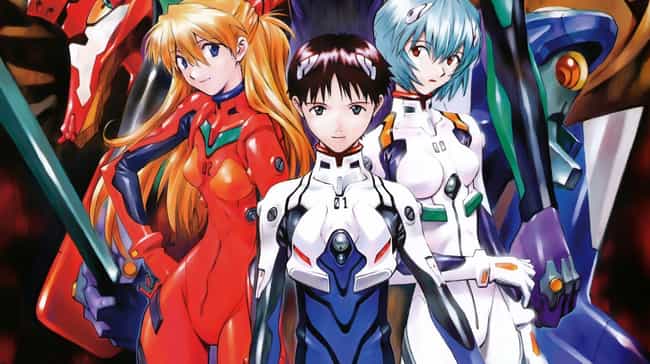 Neon Genesis Evangelion revolves around the existential journey of Shinji Ikari and the giant mecha that he is forced to use to destroy the waves of unknown beings called the "Angels." Not only is the anime full of epic robot fights, it's full of deep psychoanalytical concepts that shape the characters throughout the span of the series. Evangelion has made a deep mark in the world of anime and mecha genres, becoming a worldwide cultural staple and influencing an artistic revival of the anime industry.

Is this worth tracking down?