Entertainment
17 Beloved TV Shows With Terrible Final Seasons

124.7k votes
38.2k voters
1.8M views
17 items
List Rules Vote up the final TV seasons so bad it would've been better if they ended in a snow globe.
Good TV shows with bad endings are a more common occurrence than you might think. That disappointing finale usually happens when a series has already run its course, but the network insists on keeping it around for the sake of ratings. A bad finale could be due to the creator - for instance, perhaps they tried taking a huge risk that didn't exactly pay off the way fans were hoping.
Everyone makes mistakes, especially in TV land. Some shows start shaky, but eventually find their groove, like The X-Files. Others lose momentum when they decide to pair up two of the main characters - remember how hard The Office stumbled once Jim and Pam settled into happy cohabitation? Even in the era of TV on demand, when viewers have little patience for bad plots and stale dialogue, a mishap or two can be forgiven along the way. But when a great show jumps the shark towards its end, you can't help but scratch your head in disbelief.
The worst TV show endings carry an extra sting because viewers have already invested years following the series, and want their loyalty rewarded. They're accustomed to a certain level of quality, so they buckle up for an exciting final ride - only to have the show fizzle out. There's nothing else to do but try to move on with life, and work out that angst by voting on these TV shows with bad final seasons.
back to page 1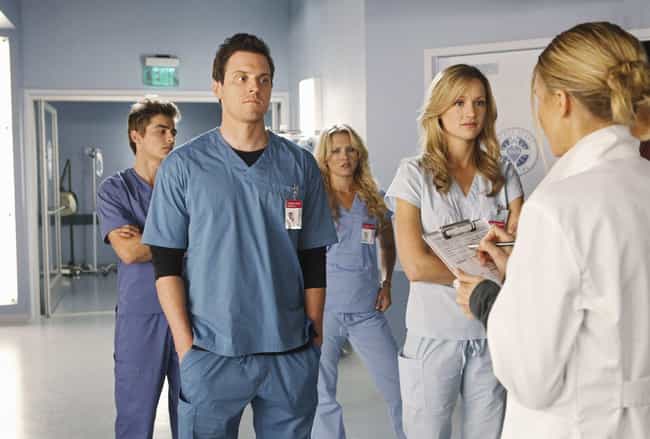 In hindsight, it seems impossible that Season 9 of Scrubs even happened. The show was strong during its early run, but its last arc was something else. First, it seemed more like a failed reboot. Scrubs: Med School brought back beloved characters, but subjected viewers to new interns, a new hospital, and new, unappealing storylines.
However, it's important to note that this season was supposed to launch a spin-off, not serve as a continuation. In fact, some fans say it works better when watched as a stand-alone series. As one Redditor noted, "If you watch Season 9 as if you're watching a separate show it doesn't seem so odd. The season itself is not as terrible as people say, and it's quirky, goofy, and fun on its own if you don't think it's supposed to be a continuation of Scrubs."
see more on Scrubs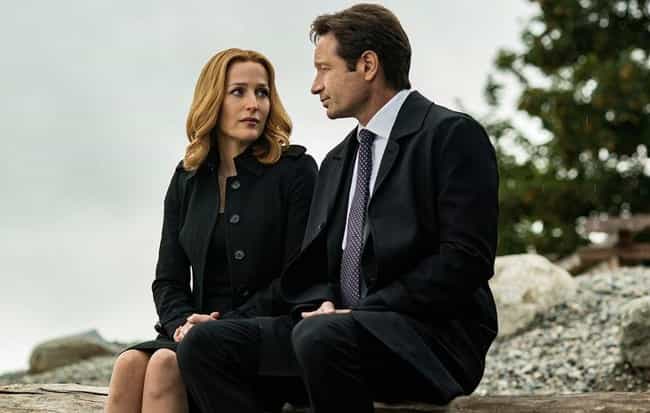 The X-Files was must-watch TV for years, before it delivered its final, subpar two seasons. The show caught on in large part thanks to Mulder and Scully's on-screen chemistry, but things noticeably changed when David Duchovny left the series. The (mostly) Mulder-less Season 9 alienated many fans, despite Gillian Anderson's consistently strong performance as Scully.
Ultimately, creator Chris Carter decided to pull the plug on the series. He seemed mystified by viewers' reaction to the final episodes, telling SFGate, "It's like the audience had gone away, and I didn't know how to find them. I didn't want to work to get them back because I believed what we are doing deserved to have them back."
see more on The X-Files
Once upon a time, Lost was the water-cooler show you had to watch every week. There were entire websites and forums dedicated to solving its many mysteries. It was highly addictive, especially since viewers were desperate to find out what was actually going on. As the series went on, the mysteries and plot lines kept piling up, much to the collective confusion of the viewers. Then, in its final season, Lost introduced its convoluted "flash sideways" structure.
By the time the finale was over, the series left behind so many plot holes and unanswered questions that it downright divided its fan base. Some still swear by the show, while others would prefer not to even mention its name.
People Magazine called the last episode "deeply touching, quite ridiculous and, in its very last seconds, so infuriating I erupted like the Smoke Beast."
see more on Lost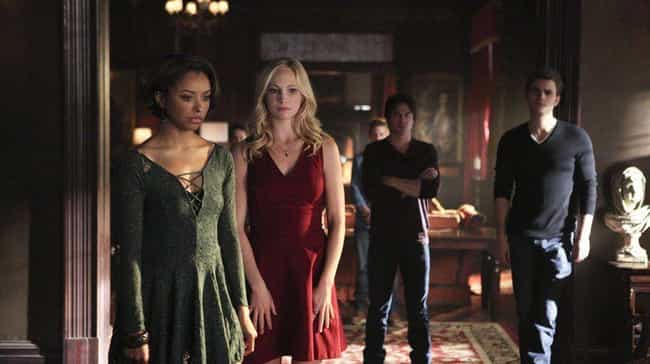 During its early seasons, The Vampire Diaries was sneakily one of the best shows on the air. It was fast-paced, emotional, and action-packed. But things slowed down somewhere along the way, and the series became repetitive, with much lower stakes (pun intended). Everyone kept turning off their humanity, dying, coming back to life, and stabbing their friends in the back. And then Nina Dobrev, the emotional glue holding the show together, left.
Following her departure, Season 7 of the show was surprisingly good. So, it was natural for fans to be excited about the show's last run. Yet, instead of tying things up, the writers decided to spice things up by introducing new villains that were supremely annoying. The Sirens? The Devil? The mythology of the show was always its strong suit, but Season 8 made little sense for long-time fans. While the finale brought Dobrev back for a bit of closure, the ending felt rushed after all those episodes were spent on superfluous storylines.
see more on The Vampire Diaries