Anime Underground
The Greatest 2 Vs. 1 Anime Fights of All Time

Updated May 13, 2020
24.3k votes
5.8k voters
109.9k views
19 items
List Rules Vote up the epic 2 vs. 1 fights that kept you engaged until the bitter end.
The best shonen anime are known for featuring exhilarating one-on-one battles, but 2 vs. 1 anime fights take the action to a whole new level. Whenever anime characters team up, they form a bond that runs deep, as their dual survival is dependent on cooperation. Sometimes, 2 on 1 anime fights can turn enemies into friends, as proven by Goku and Frieza's unbelievable tag-team in Dragon Ball Super.
In other cases, characters can work together to strengthen an existing connection, like when sisters Ryuko and Satsuki overthrow their tyrannical mother in Kill la Kill. Double-team fights present twice the opportunity for cool techniques and epic one-liners, allowing them to easily outshine any and all solo brawls.
Goku & Frieza Vs. Jiren — 'Dragon Ball Super'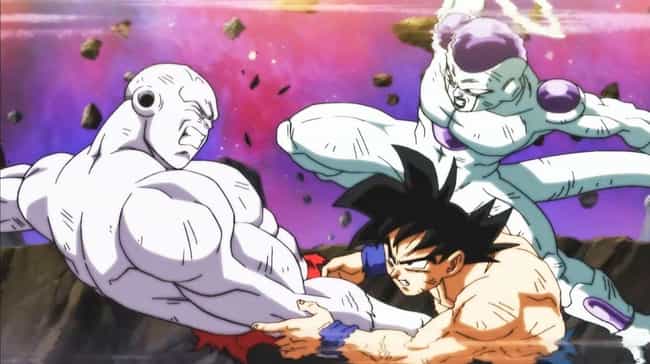 With the fate of Universe 7 in their hands, Goku and Frieza don't hold back against Jiren in the series finale of Dragon Ball Super. Despite the duo's bad blood in Dragon Ball Z, Goku and Frieza come together to throw down in perfect unison. Watching Goku rocket towards Frieza to help him defeat Jiren once and for all is one of the most intense and resonant moments in the franchise.
Naruto & Sasuke Vs. Momoshiki — 'Boruto: Naruto The Movie'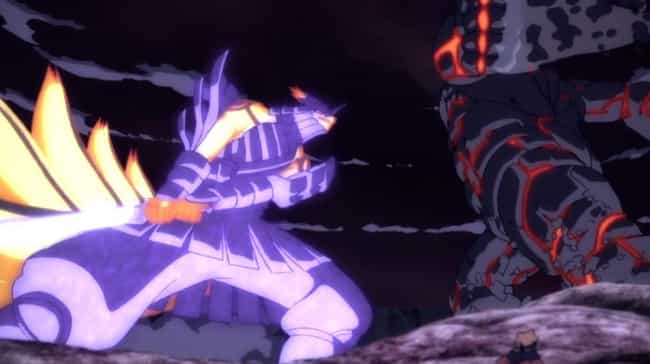 The hot-blooded rivalry between Naruto Uzumaki and Sasuke Uchiha defines the Naruto franchise, so when they team up against Momoshiki Ōtsutsuki in Boruto: Naruto the Movie, the result is an appropriately explosive battle. For long-time fans, there's nothing more satisfying than watching these former rivals combine their power to form one hell of a monster.
Ed & Al Vs. Scar — 'Fullmetal Alchemist: Brotherhood'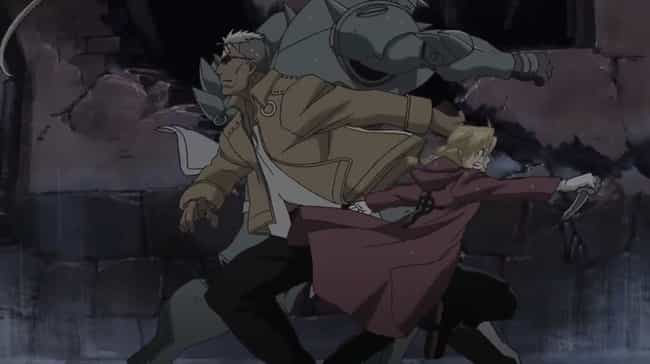 Fullmetal Alchemist: Brotherhood's greatest strength is it's ability to demonstrate the frailty of the Elric brothers. Their perilous encounter with Scar is a perfect example of this, as he nearly destroys them with a wave of his hand. The second time around, Ed and Al keep Scar on the run, so he can't get close enough to deconstruct them.
Reigai Kyoraku & Ukitake Vs. Yamamoto — 'Bleach'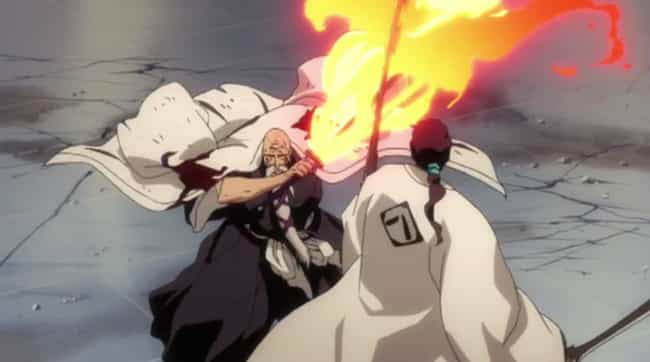 In the heated match against Reigai Kyoraku and Ukitake, Shigekuni Yamamoto-Genryūsai proves he's one of the greatest captains in Bleach. The awesome power of Yamamoto's bankai, the Zanka no Tachi, gives the two traitorous Soul Reapers a direct ticket to Hell. Yamamoto's fiery cyclone attack displays the fury of the Zanka no Tachi in a mesmerizing fashion.