Entertainment
The Greatest Encounters Taylor Swift Has Had With Her Fans

List Rules Vote up the most endearing moments Taylor has had with her fans.
It's customary for celebrities to have good relationships with their fans, but few modern day superstars have built bonds with their fans the way Taylor Swift has. That's because the stories about Taylor Swift being awesome are almost always connected to how much Taylor cares about her fans.
But that's not just the product of some smart marketing coupe by her management; as any Taylor Swift fan already knows, the pop star has more than stepped up to the plate to reinforce her reputation (pun very much intended) as a reliable BFF to her fanbase. Whether it be stories of various Taylor Swift fan encounters or times that Taylor Swift surprised her fans, the list of examples is long and filled to the brim with joyous moments when the pop star put her fans first.
So in anticipation of Reputation's release, here are some of the greatest encounters Taylor Swift has had with her fans!
She Surprised A Fan At Her Home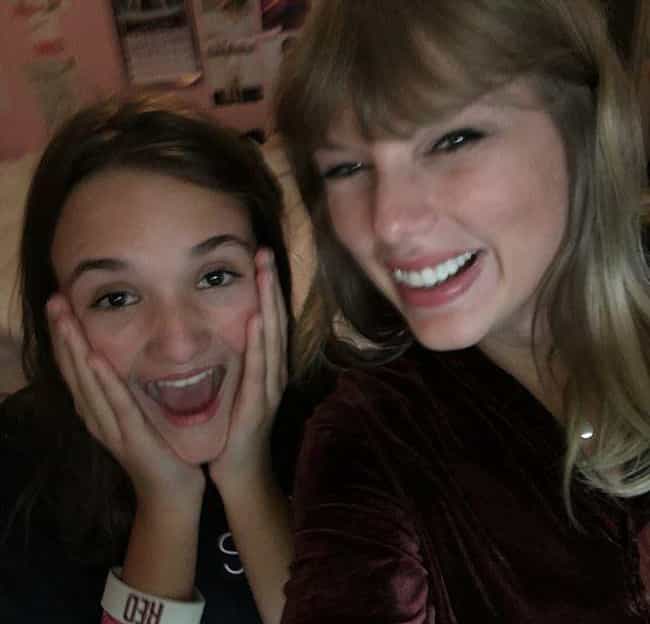 While she may have gone off the radar in the months leading up to the announcement of Reputation, Taylor Swift is back in the spotlight once again. And we're not talking just about her new singles or music videos either. Nope, Swift is also back to finding new, adorable ways to surprise her fans, as one particular UK Swiftie learned.
It all began when a Swiftie named Lara was live streaming on Instagram, only to realize that Swift herself had joined the stream. But that wasn't the end of it, either; Swift showed up at Lara's house in England just a few days later to talk and take pictures with Lara and her family, along with several pieces of Reputation merchandise as gifts.
She Took Selfies With A Fan At The Grammys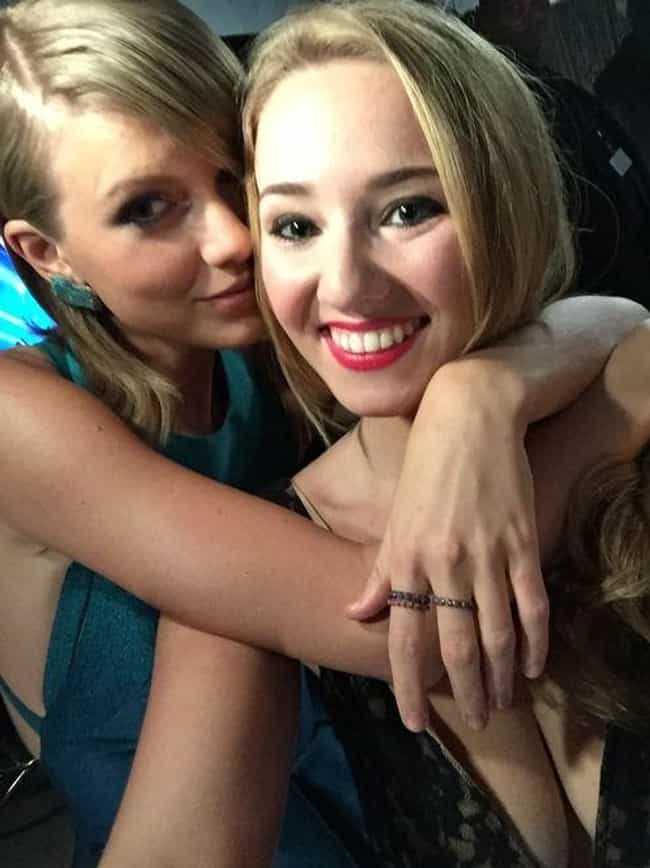 The Grammys is the biggest awards show in the music industry, which is why it'd be understandable for an artist to be crazy busy during the show itself. But when you're a fan of Taylor Swift, who's gone out of her way to attend the award show, the pop superstar usually finds a way to turn it into the best night of your life.
At least, that's what happened in February 2015 when Jill Ralkee posted on social media that she was attending the Grammys that year with her date, in the hopes of seeing Taylor. And since Taylor's such a whiz when it comes to social media, she quickly spotted Ralkee's post, sent her some DMs to find out where Ralkee was seated, and then sent her manager to find the dedicated fan.
Ralkee was then treated with a backstage tour of the Grammys by Swift, where she got to talk to the Grammy-winning musician and take a couple selfies with her as well.
She Invited Fans To An Album Listening Party... Again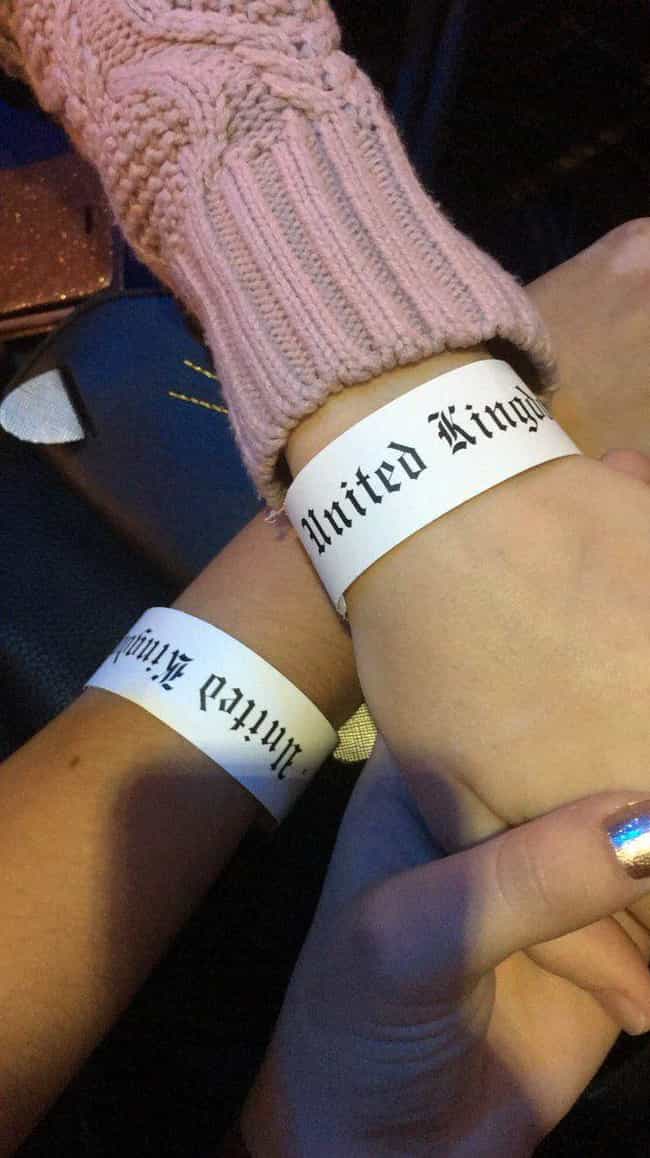 Taylor Swift likes to involve her fans in her new music as much as she possibly can, and during the time leading up to her past few album releases, that's included inviting dozens of them to super secret album listening parties.
Sometimes those listening parties were held at Swift's own home, or various other venues. But with Reputation's release only a few weeks away, Swift decided to begin the party campaign once again, with the first Reputation listening party taking place in London in early October of 2017.
And while fans were embargoed from saying anything spoilerific about Reputation, they were able to post the photos that Swift took with them during it, along with some of the merchandise they were given. Oh, and not to mention, their overwhelmingly positive first reactions to the album itself.
She Paid A Special Visit To Her 96-Year-Old Superfan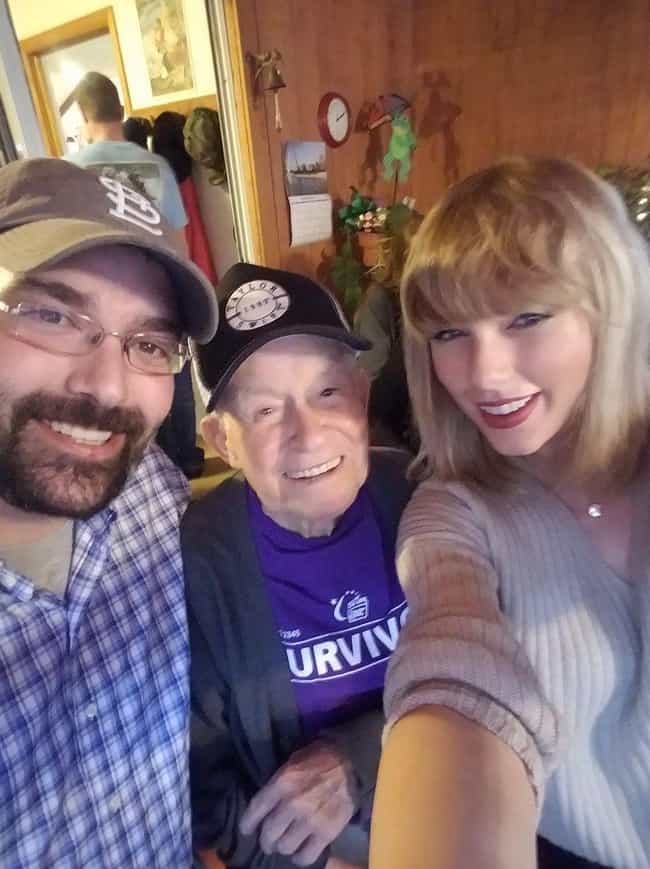 It's not irregular for Taylor Swift to make home visits to some of her biggest fans around the world, but near the end of 2016 the pop superstar made a special Christmas visit to one of her most unique fans.
That fan in question was a 96-year-old World War II veteran, Cyrus Porter, who is a proud Taylor Swift superfan, and who, despite his age, has managed to even attend two of her concerts throughout the years. So it doesn't come as much of a surprise when Swift, like us, was excited to learn about Cyrus' passion for her music.
And in typical Taylor Swift fashion, the celebrity surprised Porter and his family in their Missouri home, when she paid them an in-person visit. Swift not only talked and took photos with Porter and his family members too, but took the time to look at some of his old war memorabilia and perform an acoustic version of her smash hit single, "Shake It Off."