Photo: Universal Pictures

Updated October 14, 2019
133.7k views
8 items
Ya'll ready for some Robert De Niro true stories? Because it's about to get real up in here. See, Robert De Niro comes from a time when celebrities were mysterious. When the faces on the silver screen were all the audience had of a star. When you didn't know what everyone was having for lunch. But just because De Niro is enigmatic doesn't mean there aren't some great Robert De Niro stories out there. A lot of cool Robert De Niro stories come from his time before he a megastar, but that doesn't mean there aren't juicy, more recent, equally as true Robert De Niro stories. After all, when President Obama gives you an award for being you, you're on to something.
Because De Niro is mostly known for intense dramatic roles, it makes sense to ask, is Robert De Niro funny? If these personal stories, many of which were told by friends, are to be believed, he's way funnier than any of his characters. If you can't believe the guy who played Travis Bickle can ham it up, you'll be pleasantly surprised when you read through these real Robert De Niro stories. And when you're done, check out our list of Robert De Niro's best movies.
He Requested A Real Bullet Be Placed In The Russian Roulette Gun In The Deer Hunter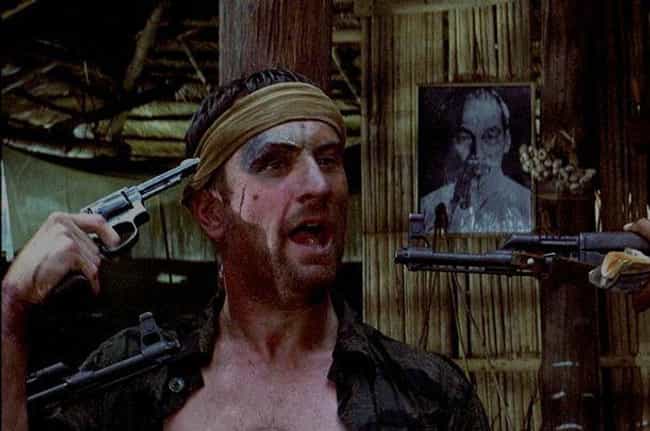 While filming one of the most intense scenes in one of the most intense films ever (The Deer Hunter), De Niro heightened the tension on set when he insisted there be a live bullet in the gun he and his fellow actors were using to play Russian roulette. According to people who worked on the set, the bullet was removed prior to filming any shots were the trigger was pulled. This is a story that could only have happened in the 1970s, and it is amazing and frightening. Robert De Niro, you are a beautiful maniac.
He Financed A Super Weird Video Game Designed To Compete With Myst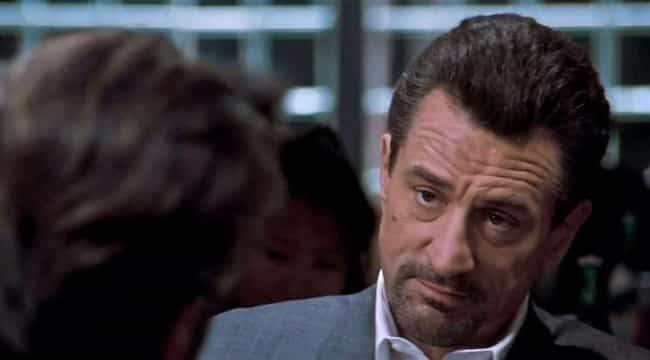 By the time the '90s rolled around, De Niro could do whatever he wanted. He'd made at least five classic films, and his production company, Tribeca, was super successful. So he decided to do what anyone would in such circumstances, finance a video game harnessing the combined talents of Stereocopic 3D champion Buzz Hays, Jim Belushi, and Steven Tyler and Joe Perry from Aerosmith.
According to Hays, the goal to was make a weirder version of Myst, which is a noble pursuit if ever there were one. Says Hays, "Myst had already had its day in the sun. It was still, in many peoples' eyes, the finest video game ever to be created. So we decided to try and do a more irreverent version of that."
Unfortunately, the game was dead in the water before it was released, but no one seems too broken up about the truly weird experience. "For us it was just this funny nostalgic time when we got to do this crazy thing in this tiny warehouse in San Francisco," said Hays.
"We had such a good time making this thing that at the end of the day, it kind of didn't matter whether people loved it or not."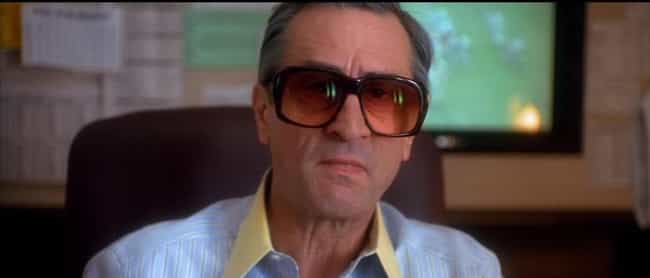 Move over Austin Powers, Robert De Niro is the real international man of mystery. According to Sally Kirkland, who you've seen in everything from Bruce Almighty to JFK and hundreds of TV shows, when De Niro was first auditioning in New York City he, "had this composite he'd carry around with him to auditions—25 pictures of himself in various disguises. In one he was like an IBM executive, in another a professor with glasses and a goatee..."
But his disguises didn't end there. In Illeana Douglas' memoir I Blame Dennis Hopper: And Other Stories From a Life Lived In and Out of the Movies, she says the first time she met the notoriously shy actor was when she went to a meeting with Martin Scorsese, to discuss her role in Goodfellas. But there was something off about him.
"[W]ho did I see coming the other way but Robert De Niro. There was no official word that Robert De Niro was in the movie, or even considering being in the movie, so I got a secret little thrill that maybe that's why he was leaving Marty's.

I smiled politely at him as I passed by and respectfully and quietly said, 'Hello.' He politely nodded back, said, 'Hello,' and we both kept walking. I did notice that he was wearing large horn-rimmed glasses. Marty opened the door for me, and I said, 'I just said hello to Robert De Niro. Does that mean he's going to be in the movie?'And Marty looked a little concerned and said, 'You recognized him?'

I laughed, and said, 'Of course. He's Robert De Niro!' And he said, 'But he was wearing a disguise.' And I said, 'Marty, he was wearing glasses.'"
He Doesn't Want To Talk To You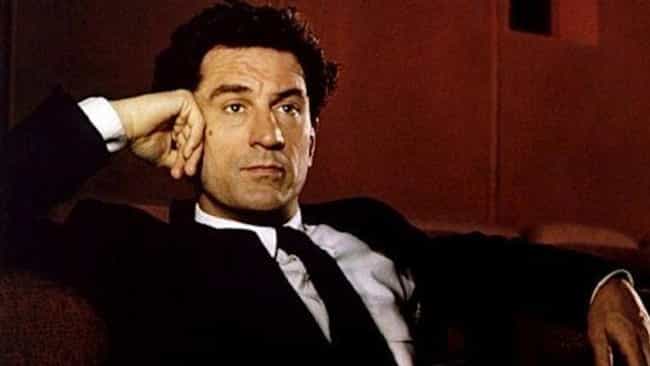 Like some other great actors, De Niro suffers the contradiction of loving an art that gets him worldwide exposure while seriously disliking worldwide exposure. For a 1987 Vanity Fair profile, De Niro's former secretary, Trixie Bourne, who also worked for Steve McQueen and Jack Nicholson, explained various ways she diverted those looking to speak to the actor (including the reporter).
"Mr. De Niro is traveling" was Bourne's default response, though she would also use "Mr. De Niro is out of the country," "I'll have to get back to you," or "We'll see about that." Apparently, De Niro once accidentally answered his own phone, and mumbled "Yeah, hello . . . this is Bob. I'll put Trixie on."
According to a friend of De Niro's, "Bobby never answers his own phone. And he calls you—you never call him."
Eventually, Trixie had to keep it real with Patricia Bosworth, who wrote the Vanity Fair piece: "Mr. De Niro will probably never talk to you, but he is giving you permission to talk to his friends."