Bands/Musicians

The Best Greek Rock Bands/Artists

285 votes
113 voters
11.4k views
10 items
Greek rock artists list, with photos, ranked best to worst by votes. List of good greek rock bands includes a filter so you can sort by the groups's label and what albums they've put out. This list of the top greek rock bands in the world includes all musicians who have released recordings that have gotten distribution, and is an up-to-date list. Greek rock groups and artists are shown below along with any additional genres in which their music belongs. If available, you can also see information about where all greek rock bands on this list got started. These are truly the greatest greek rock bands of all time, since the most famous greek rock artists ever are listed, and the order is decided by actual fans of the best greek rock music.
You can click on the greek rock band names to see more information about that particular notable greek rock group. If they're near the top of the best greek rock artist list, though, then they should have at least some information available. All the top greek rock bands named on the list also have discographies on their pages if you click on the greek rock band names themselves.
This list has a variety of artists in it, from Ypogeia Revmata to Vasilis Papakonstantinou. Upvoting your favorites gets them to rise to the top of the list. If you don't like X Darawish or Xylina Spathia, then give them a thumbs down.
All important, significant and iconic names in greek rock music history deserve your votes, so make sure to choose wisely. You can only vote once on this list.
The list includes all new greek rock bands, and if there are any missing on the list, you can always add them yourself. Just make sure they aren't already on the list and check your spelling, because this is already an accurate compilation of the best examples of greek rock, as well as a good place to start if you're asking yourself, or friends, exactly how to get into greek rock music. Especially since the bands at the top of the list will at the very least be the best choices if you're looking for a list of good greek rock bands with which to start out. No point in listening to them if they aren't actually good or even half-way decent greek rock bands.
This list answers the questions "who are the best greek rock bands of all time?" and "who is the greatest greek rock musician ever?"
If you know enough about the genre, please vote based on the quality of the band's music instead of just voting for the most popular greek rock bands that you might've heard of, but not really listened to closely enough to cast an informed vote.
After you've voted for the best ones, share this on Facebook, Twitter and more to get your network's input. (10 items)
Xylina Spathia were one of the most popular Greek bands, coming from Thessaloniki, that were distinguished for their special and personal sound, which was unprecedented for the Greek music of the era. Along with Trypes, they are considered to be the most popular band in Greece, which became very popular in the 90's. Their music combines elements from pop, rock and electronic music, maintaining a Greek melodic "colour" at the same time.The personal and experiential lyrics of Pavlos Pavlidis are distinguished for their poetry and the pictures that they give.Generally the band's songs develop an emotional atmosphere, that is sometimes expressed with extroversion and bold rhythms and some others ...more on Wikipedia
Genres (Music): Rock music, Greek rock, Alternative rock, Electronic rock
Albums: Xessaloniki, Food for the Beasts, Beyond the Cities of Asphalt, Live, A Circle in the Air, + more
Labels: EMI, Virgin Records
Career Began: Thessaloniki, Greece
see more on Xylina Spathia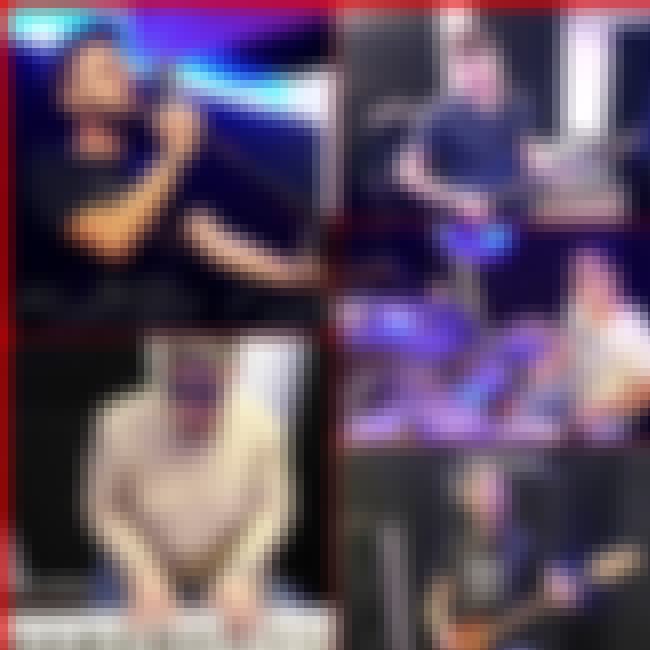 Agree or disagree?
Pavlos Sidiropoulos was a Greek musician, noted for supporting the use of Greek lyrics in rock music, at a time when most Greek rock groups were using English lyrics. ...more on Wikipedia
Genres (Music): Rock music
Albums: Pavlos Sidiropoulos, Apogoitefsi/O Ntamis o Skliros, En Archi In o Logos, Zorba the Freak, O Gero-Mathios, + more

Agree or disagree?
Trypes, which translates in English as "Holes" were a highly influential and acclaimed Greek rock band, originating from Thessaloniki, Greece. Their unique sound emerged mainly from the combination of vocalist Giannis Aggelakas' distinctive singing style and lyrics and Giorgos Karras' Post-punk and Alternative Rock instrumentation. They have produced landmark albums like Enia pliromena tragoudia and Kefali gemato chrysafi which not only were commercially successful, but are also considered to be masterpieces of Greek Rock discography. ...more on Wikipedia
Genres (Music): Rock music, Experimental rock, Alternative rock, Progressive rock, Post-punk
Albums: Trypes, Mesa sti nihta ton allon, Trypes ston paradeiso, Party sto 13o orofo, Krata To Show Maimou, + more
Labels: Virgin Records
Career Began: Thessaloniki, Greece