Weird History
The Tragic Story of "Green Boots," The Frozen Body On Mt. Everest That Hikers Use As A Checkpoint

Updated November 5, 2019
5M views
10 items
As a reporter from the BBC once stated, "When [Mount] Everest takes a life, it also keeps it." The number of bodies on Everest grows every year from the climbers who lose their lives on its slopes. Causes of death include hypothermia, exhaustion, lack of oxygen, and falls, among other realities. Once the bodies are frozen, they become attached to the hillside, and on Everest they stay - permanently. One of Everest's most famous residents, Green Boots, who fell victim to the deadliest day in Everest history, resides at a particular location on the mountain where most hikers must pass. As a result, Green Boots on Everest has become one of the landmarks for those heading up the slopes.
So who is Green Boots? Not many know the real story behind his life or what led him to climb Everest. In reality, he's believed to be Tsewang Paljor, an Indian climber who passed in the 1996 Everest Disaster. If you ever find yourself trekking up Mount Everest, keep an eye out for some neon green boots. They may just come in handy.
back to page 1
Another Man Perished Next To Him Years Later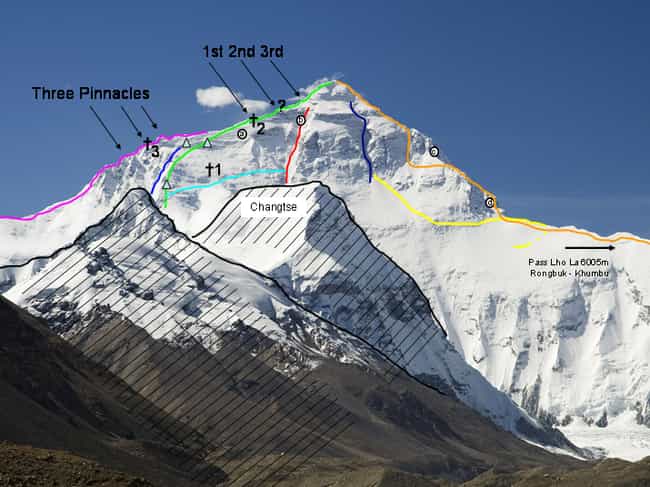 20 years and five days after the death of Green Boots, a 34-year-old British man named David Sharp passed away in the same cave. Trekking alone, Sharp succumbed to hypothermia as up to 40 other trekkers passed him by in an area known as the "Death Zone." Reports say many of the other climbers failed to offer him assistance, either believing him to be "Green Boots," or taking him to have simply passed already.
By the time people discovered Sharp needed help, it was much too late. At the request of his family, Sharp was moved a year later.
He Is Among Over 280 Climbers Whose Bodies Remain On The Mountain
While nobody knows exactly how many bodies still reside on Mount Everest, the estimate clocks in at just over 280. The records on which bodies resid where reveals most of the Sherpas, Himalayans who reside on the Tibetan-Nepali border, perish on the mountain at the lower altitudes while foreigners lose their lives closer to the top. According to the Himalaya Database, most climbers expire either ascending or descending from the summit, with fewer dying just at base camp.
Those who perish on the mountain have borrowed the old sailor tradition of staying where they fell, and only a select few receive nicknames from passing climbers.
Green Boots Went Missing For Three Years
In 2014, climbers on Everest reported that Green Boots was missing. For the next three years, climbers never saw him or several of the other more prominent bodies laying along the trail. Most assumed the bodies were moved or covered, but lack of evidence fails to say what exactly happened to them. In 2017, reports of Green Boots sightings occurred, but other reports say his body remains covered out of respect.
Climbers Have To Step Over His Legs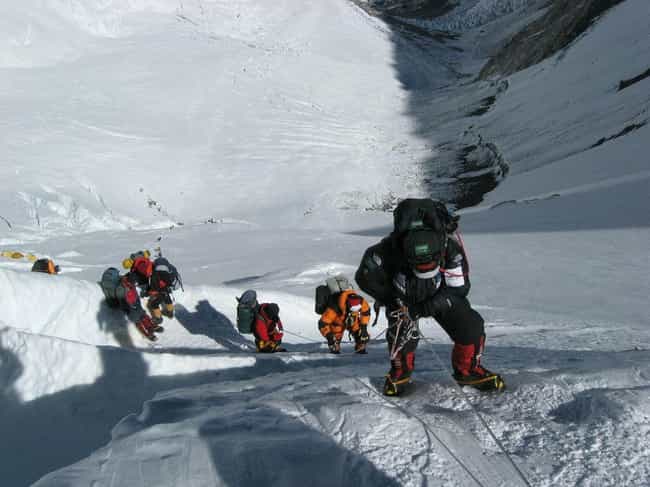 Because he lies so close to the trail, Green Boots is extremely visible to other climbers. Sadly, during certain levels of snowfall, his legs actually extend into the path, and other climbers must step over him to pass by. While merely upsetting for some climbers, many others believe find it downright disrespectful to leave the bodies of climbers like Green Boots in the path.