Weird History
The Tragic Story of "Green Boots," The Frozen Body On Mt. Everest That Hikers Use As A Checkpoint

Updated November 5, 2019
5M views
10 items
As a reporter from the BBC once stated, "When [Mount] Everest takes a life, it also keeps it." The number of bodies on Everest grows every year from the climbers who lose their lives on its slopes. Causes of death include hypothermia, exhaustion, lack of oxygen, and falls, among other realities. Once the bodies are frozen, they become attached to the hillside, and on Everest they stay - permanently. One of Everest's most famous residents, Green Boots, who fell victim to the deadliest day in Everest history, resides at a particular location on the mountain where most hikers must pass. As a result, Green Boots on Everest has become one of the landmarks for those heading up the slopes.
So who is Green Boots? Not many know the real story behind his life or what led him to climb Everest. In reality, he's believed to be Tsewang Paljor, an Indian climber who passed in the 1996 Everest Disaster. If you ever find yourself trekking up Mount Everest, keep an eye out for some neon green boots. They may just come in handy.
He Perished In The Everest Disaster Of 1996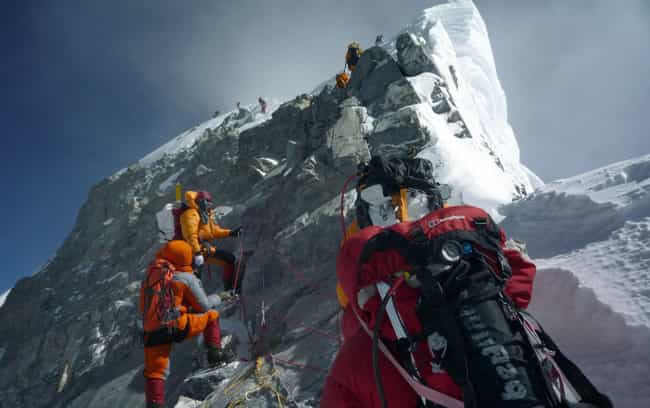 May 10, 1996 marks a sad day in Everest history. When a massive blizzard hit the mountain, it took the lives of eight climbers, including Tsewang Paljor, culminating in the highest body count on Everest in a single day. Several experienced guides perished while leading groups of climbers with minimal mountaineering experience, like socialite Sandy Pittman who received only minor frostbite.
Of the Indo-Tibetan Border Police group, which Paljor served as a member of, only one of four officers survived.
He Was Only 28 Years Old When He Lost His Life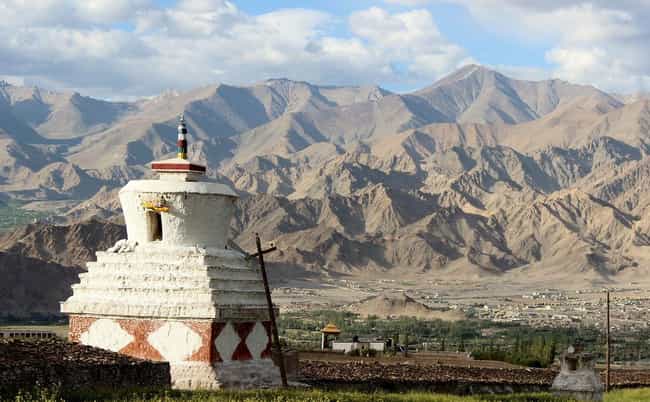 After completing the 10th Grade, Tsewang Paljor dropped out of school to help support his family. Hailing from a region in the Indian state of Jammu and Kashmir called Ladakh, Paljor grew up around the mountains. Soon after leaving school, he joined the Indo-Tibetan Border Police, or ITBP, which made his family proud. It was with the ITBP that he made this fateful summit, one that cost him his life at just 28 years old.
Debate Still Remains Over The True Identity Of Green Boots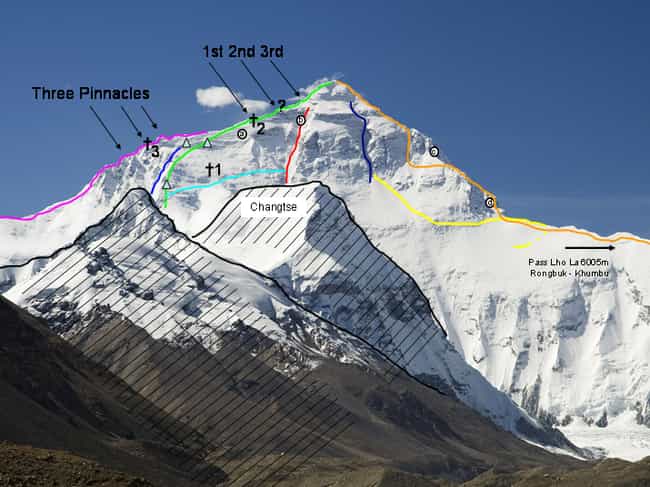 Although most feel certain the body known as "Green Boots" is Tsewang Paljor, the Himalayan Journal suggests it may be the body of another member of the Border Police climbing team. In his writings, Senior Deputy Leader of the team, P.M. Das, claims Paljor's body disappeared, and therefore Green Boots may actually be Lance Naik or Lance Corporal Dorji Murup.
Murup's body, if it is not Green Boots, never turned up. Sadly, there is no way to know with absolute certainty to whom the body belongs.
He Is A Trail Marker For Other Climbers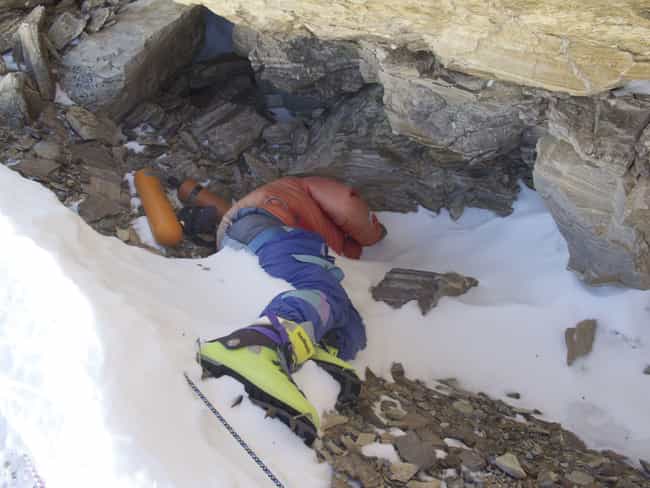 Everyone approaching Everest's summit from the North side must pass by Tsewang Paljor's body. His presence and distinctive boots have led to him become a trail marker. He passed away at 8,500 meters, so climbers know when they see him just how close they are to the summit of the mountain.