Attractions

List of Famous Greensboro Buildings & Structures

List of the famous landmarks that make up the Greensboro skyline, listed alphabetically with photos when available. Greensboro architectural landmarks as well as other major buildings, dwellings, and other structures in Greensboro are included on this list. Information about these Greensboro buildings is included on this list, such as when the building first opened and what architectural style it falls under. List includes both new buildings in Greensboro and older historic landmarks.
The list you're viewing is made up of many different buildings, like Jefferson Standard Building and Buffalo Presbyterian Church and Cemetery.
This list answers the question, "What are the most famous buildings in Greensboro?"
This is a good reference for research into the historical architecture in Greensboro. Famous architectural houses within the city of Greensboro are included as well, sometimes by address, other times listed by the name of the original home owner.
Buffalo Presbyterian Church and Cemetery is a historic Presbyterian church complex and cemetery located at 800 and 803 Sixteenth Street in Greensboro Guilford County, North Carolina. The Federal style church sanctuary was built in 1827, and updated and expanded in 1919-1920 in the Colonial Revival style by architect Harry Barton. It was expanded again in 1956. Flanking the sanctuary are two-story Colonial Revival-style educational buildings linked to it by one-story arcades. The rectangular two-story Colonial Revival-style manse and garage were added to the complex in 1924. The church cemetery has burials dating back to 1775. It was listed on the National Register of Historic Places in 2002. ...more on Wikipedia
City/Town: Greensboro, North Carolina, USA
Opened: Jan 01 1775
Style: Colonial Revival architecture, Federal architecture
see more on Buffalo Presbyterian Church and Cemetery
The Dezell House is a historic U.S. home in Greensboro, Florida. It is located at 328 East 8th Street. On May 10, 2006, it was added to the U.S. National Register of Historic Places. ...more on Wikipedia
City/Town: Greensboro, Florida, USA
Opened: Jan 01 1912
Style: Prairie School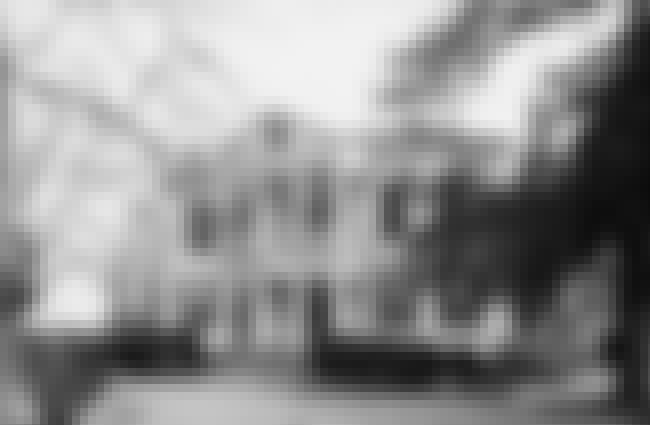 Glencairn, also known as the John Erwin House, is a historic house in Greensboro, Alabama, United States. The house and grounds were recorded by the Historic American Buildings Survey in 1935. The house was added to the National Register of Historic Places on January 18, 1978, due to its architectural and historical significance. ...more on Wikipedia
City/Town: Greensboro, Alabama, USA
Opened: Jan 01 1835
Style: Greek Revival
4
Greene County Courthouse
City/Town: Greensboro, Georgia, USA
Style: Greek Revival