Of all the horrors of World War I, it wasn't the bombs, bullets, or even the mustard gas that ended up as the greatest killer. In reality, the act of moving that many people around the world turned out to be the most deadly fruit of war. The last year of the war, 1918, saw the most deadly pandemic the world has ever known. With all those millions of soldiers being shipped around the globe, it spread like wildfire.
This was the Spanish influenza pandemic. In terms of sheer numbers killed, the Spanish influenza beats out the Black Death as the king of historical epidemics. The statistics of the Spanish flu are just brutal, and the disease touched every corner of the globe. Survivors tell of heartbreaking scenes of misery and quarantine, and today the flu ranks as one of the worst diseases in history, a reminder of how deadly influenza can really be.
Photo: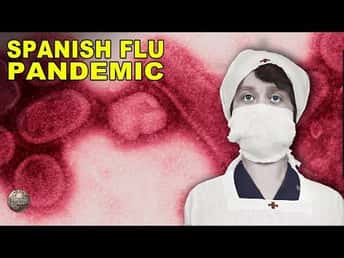 They Couldn't Bury The Bodies Fast Enough

Photo: Unknown / Wikimedia Commons / Public Domain

The world's worst day is the undertaker's best day, but the booming coffin industry simply could not keep up with the staggering rate of death caused by the Spanish influenza. We're talking tens of thousands of people dying in a matter of a month or two... in just about every big city around the world. To prevent the infectious bodies that were slowly rotting in the morgue corridors from causing secondary infections, many places restored to digging mass graves.

In 2015, a mass grave was rediscovered in Pennsylvania. Located around 100 miles northwest of Philadelphia, the bodies were uncovered after a heavy rain washed away the topsoil near a highway embankment. There were no coffins, just human bones jutting up from the soil.