Unspeakable Times
These Grisly Mortuary And Funeral Home Crimes Are The Definition Of Disrespecting The Dead

Crimes committed in funeral homes can range from necrophilia to the illegal sale of body parts to the improper disposal of a corpse. People rely on after-death service providers to take care of loved ones in a caring and respectful manner. Morticians, embalmers, undertakers, funeral directors, and others who work in a funeral home are exposed to circumstances everyday people usually are not. While dependable professionals run most mortuaries, there are occurrences of staff members enacting unexpected crimes.
However, not all crimes committed in a funeral home or crematorium result from negligent workers or owners. In some cases, a third-party gained entry to the premises and carried out acts of desecration, abuse of a corpse, and even theft. When a business is responsible for crimes against the dead, authorities often shut down the operations or suspend the parlor's license. In extreme cases, those convicted of criminal misconduct face jail time.

Woman Mutilated A Corpse Before The Funeral Viewing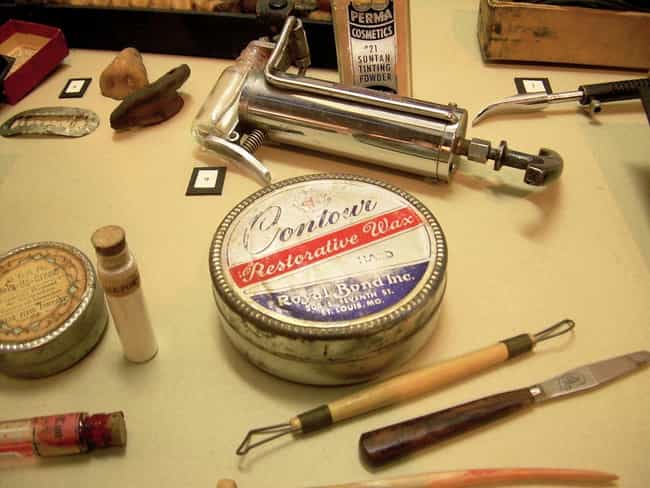 In April 2015, Shaynna Lauren Sims, 28, gained entry to Moore's Eastlawn Funeral Home in Tulsa, Oklahoma. She pretended to be a makeup artist to access the body of Tabatha Lynch. Reportedly, Sims did not like Lynch and believed her husband had been having an affair with her. Inside the parlor, Sims mutilated Lynch's body.
She removed the breasts, toes, and hair. She also slashed the face. Courts sentenced her to 16 years in prison on counts of burglary and "unlawfully removing a body part" from a corpse.

Morgue Employee Admits He Probably Slept With '100' Corpses
In February 2009, former morgue worker Kenneth Douglas was serving a three-year prison sentence for corpse abuse when DNA linked him to the sexual abuse of at least two additional bodies. 55-year-old Douglas worked for the Hamilton County morgue in Hamilton, Ohio from 1976 to 1992.
The courts originally sentenced Douglas in 2008 for having sex with the body of a teenage murder victim back in 1982. In a 2014 deposition, Douglas admitted he may have had sex with a 100 corpses, alleging he was often drunk or high on crack while doing so.

Funeral Home Closed After Maggots Found With Unrefrigerated Bodies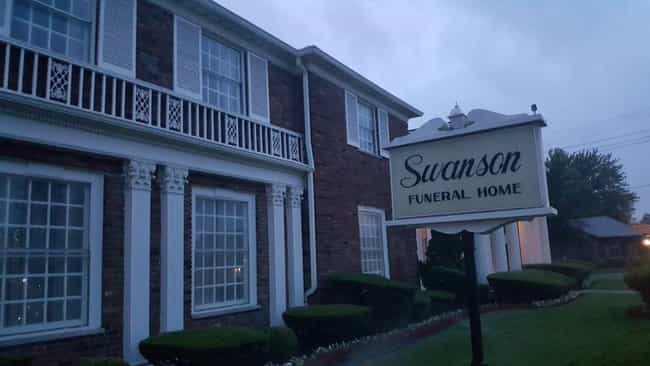 In July 2017, authorities shut down Swanson's Funeral Home in Flint, Michigan after state inspectors discovered corpses in a unair-conditioned garage. Maggots covered the floor of the garage where funeral director O'Neil D. Swanson II stored the bodies. Reportedly, he stored some in there for up to five months.
Inspectors also uncovered bloody and body-fluid covered coffin pillows in the hallway of the funeral home. Swanson and the business lost operating licenses, and the courts fined Swanson over $34,000.

Melted And Decaying Corpses Found In Abandoned Funeral Home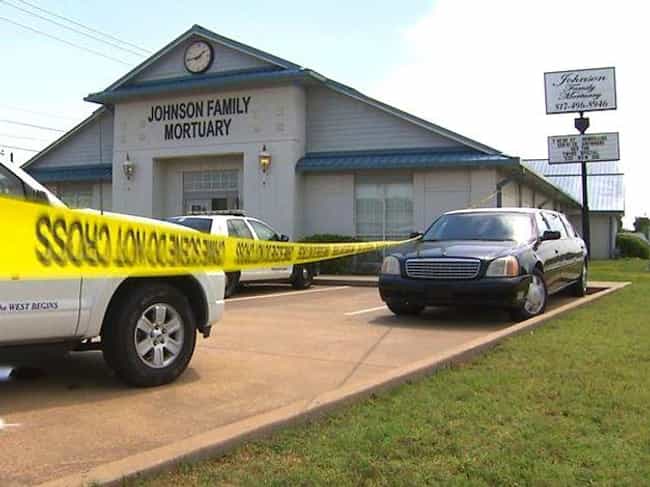 In July 2014, a landlord discovered eight bodies at the Johnson Family Mortuary in Fort Worth, Texas. The property owner had evicted business-operator Dondre Johnson eight weeks prior. The landlord went to the property to inspect the building and found the neglected remains.
Johnson had left the bodies of six adults on gurneys in unrefrigerated rooms where bodily fluids dripped into buckets. Investigators also found one infant - who had been dead for two years - and one child in caskets. Reportedly, the small bodies had melted from the heat.
Authorities were unable to identify all the bodies due to the extensive deterioration. Families had paid Johnson and his wife to either cremate or bury the bodies, which they did not do. The courts convicted Johnson on counts of theft and abuse of a corpse. He received a two-year prison sentence.