Halloween
Incredibly Gross And Disgusting Halloween Snacks That Probably Crossed The Line

824 votes
203 voters
8.8k views
13 items
List Rules Vote up the grossest snacks you wouldn't even dare to eat.
Throwing a party this October? Attending a potluck? Enacting revenge upon your enemies? These gross Halloween snack recipes are sure to cause a stir – or at the very least, push some boundaries. Recreate one of these gross Halloween snacks, and you'll be the person remembered for overflowing with holiday spirit, though perhaps not in the most positive way.
There are so many Halloween snack foods that are disgusting. You can find recipes for gory drinks, spooky pizzas, and a plethora of confections smothered in fake blood. Grossed out by oozing pus? There's a cupcake for that. Do dirty cotton swabs make you heave? They've been transformed into an appetizer. And that's not to mention the snacks that imitate body parts. These Halloween snacks that went too far are definitely creepy.
Sure, these recipes might taste good, but how would you ever know? There's no way you're digging into these dishes, right?
A Creepily Lifelike Cadaver Cake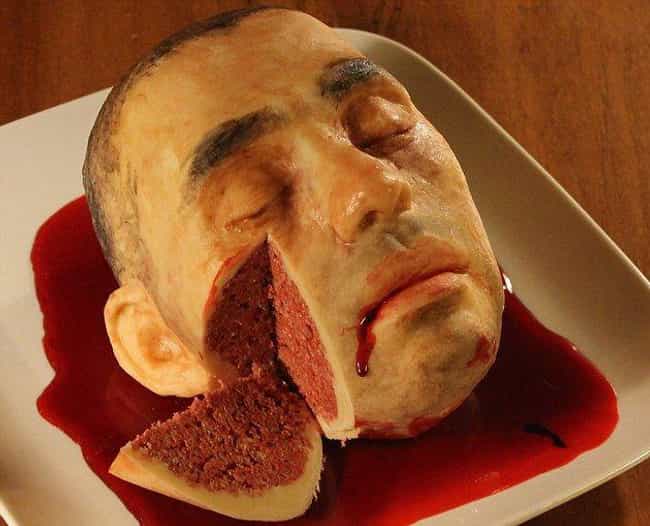 These disgustingly realistic cakes are the handiwork of an ER nurse in New York. Apparently, they taste great – all that "skin" is actually chocolate, fondant, or marzipan.

Agree or disagree?
A Pimple Cupcake You Can Actually Pop
These pimple cupcakes might be the most disgusting confections ever created. Inspired by a YouTube channel dedicated to popping zits, a gentle squeeze of the cupcake releases custard "pus." Yum!
Agree or disagree?
A Bloody Zombie Mouth Cupcake
For all you intrepid bakers out there, zombie mouth cupcakes are sure to make you the star of the Halloween potluck. The fondant icing mouth and vodka blood create a disturbingly convincing monster grimace, and no one will doubt your passion for the holiday since you clearly put in a ton of work.
Agree or disagree?
A Cake Modeled After Guts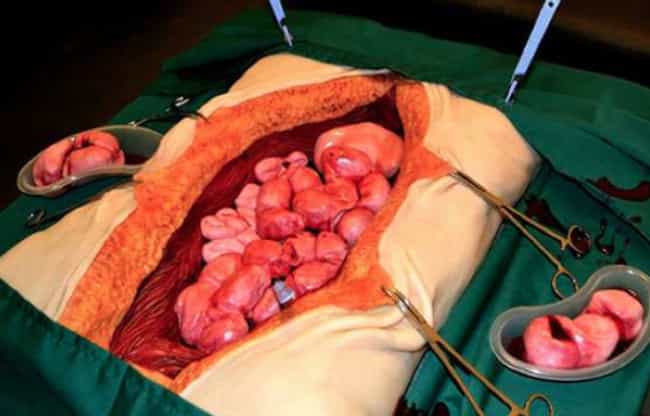 A British baker, Annabel de Vetten, is responsible for this disturbingly realistic surgery cake. Anatomical cakes are one of her specialties. Would anyone care for some guts with their ice cream?

Agree or disagree?