True Stories
Myths About Weird Stuff Found in Soda Cans: Debunked

Remember the syringe scare in the 1990s that prompted everyone to shake their Pepsi cans before opening them? What about rumors involving mold, worms, and more in Capri Sun? Stories and urban legends of packaged drink dangers have been circulating for years. But what if it turned out that there was some validity to some of these bizarre claims? Read on to find what what's true, and what's bullsh*t, in the bizarre world of crap in drinks.

1
Bull Semen, Secret Ingredient in Red Bull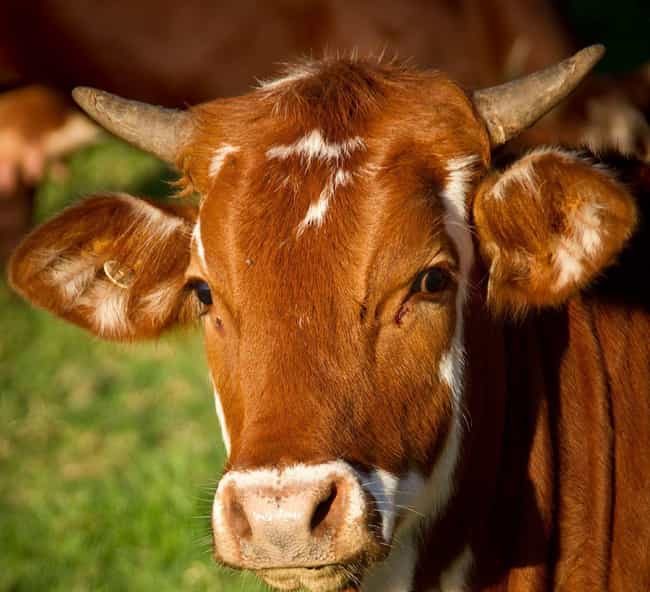 True or False: False (sorry to bull jizz enthusiasts out there)
Bountiful are the rumors of nefarious secret ingredients in energy drinks. Purported raw material for these beverages run the gamut plausible (#cocaine) to bizarre. Into the latter category falls the notion that Red Bull's secret ingredient is warm, sticky bull semen. This tasty shot of misinformation became so widespread Red Bull felt the need wipe the mess up on their own website:
"Q: IS TAURINE MADE FROM BULLS' TESTICLES? IS TAURINE A DERIVATIVE OF BULLS' TESTICLES OR SEMEN?
A: The taurine in Red Bull® Energy Drink is a purely synthetic substance produced by pharmaceutical companies and is not derived from animals or animal materials. All ingredients for Red Bull® Energy Drink are synthetically produced by pharmaceutical companies. This guarantees the highest quality."
2
Clear Parasites in Dasani Once Caused a Product Recall
True or False: False
In April of 2006, a fake news site called 4KTLA (wow, it sounds so official!) ran a story alleging clear parasites were found in Dasani water. The widely discredited piece of clickbait provoked panic in some consumers, despite there being no Dasani recall during the month in question. As it turns out, the image of the "parasite" was actually a picture transparent eel larva, which probably feels more like bull semen than parasites.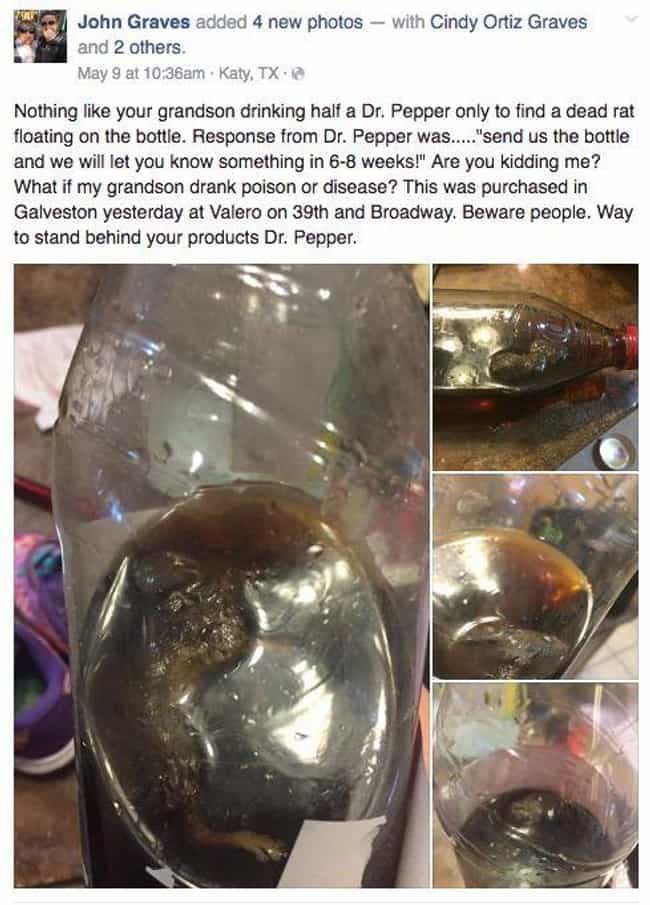 True or False: Unverified
In May 2016, a Texas man named John Groves claimed on Facebook that he gave his grandson a bottle of Dr. Pepper with a dead rat in it. The story gained a huge amount of publicity, with Dr. Pepper offering multiple times to pick up the bottle for testing so that their lab could verify the claim. Groves refused to allow them to take the rat, claiming he'd rather hire his own lab. Test results remains as-of-yet unrevealed, but it's possible the rat is Jimmy Hoffa.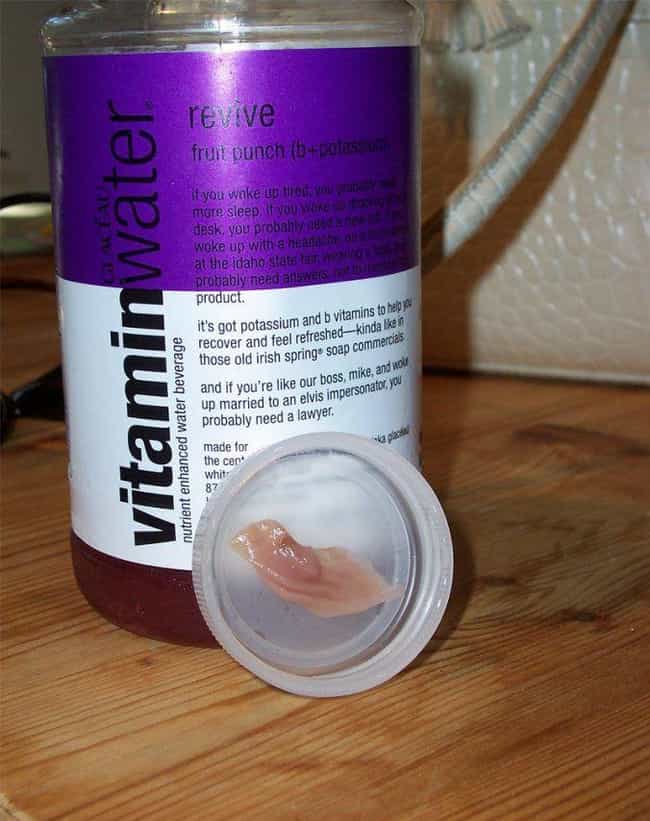 True or False: True
Good news and bad: although it's possible for mold to grow inside a bottle of Vitamin Water, turns out it's totally harmless. Representatives of the company issued a statement explaining:
"There are two seals in place when the product is manufactured. One seal is a tamper band connected to the cap that separates upon opening the bottle, the other is a vacuum seal that is created during pasteurization. In rare instances, this vacuum seal may be broken. This may typically occur when a bottle experiences high impact due to rough handling through distribution. Air may potentially get into the bottle and mold may then be able to develop. As with any natural product without preservatives, such as bread and fruit, contact with outside air can cause a common mold to form. This is not something that would cause any health issues."