True Stories
The Grossest Things Ever Found in Packaged Foods

8.6k votes
1k voters
498.9k views
27 items
Though you may miss the days when cereal used to come with a cool toy in the bottom, this list will quite possibly cure you of any desire to ever find anything but food in your groceries ever again. That's right; we've concocted a list of disturbingly gross things found in packaged food that will leave you thanking your lucky stars every time you find your food free of unwelcome and nasty guests! We warn you, this list is not for the weak of heart and may have you double checking your items next time you head up to the check-out at your local grocery store.
If however, you are among the steely hearted few who are still here, don't mind seeing mice and bugs found in food, and are ready to uncover the worst the grocery industry has to offer, you've definitely come to the right place. We've put together a collection of things that folks have found staring back at them from their packaged foods that will make your skin crawl. They range from the once living to the recently hatched to the just plain dangerous. We've got frozen frogs that'll greet you from a pile of peas and a story that'll make you cringe every time you hear the phrase "sweet tooth" from now until forever.
If you remain insistent however, scroll down and find your reward in the form of the creepiest, crawliest, grossest things found in packaged foods ever! You'll find the tales of some of the world's least fortunate grocery shoppers, some of whom discovered the foreign objects in their food before including them in that fateful bite and others who weren't so lucky. These packaged
food horror stories
will have you reaching only for the freshest ingredients next time you're at the store.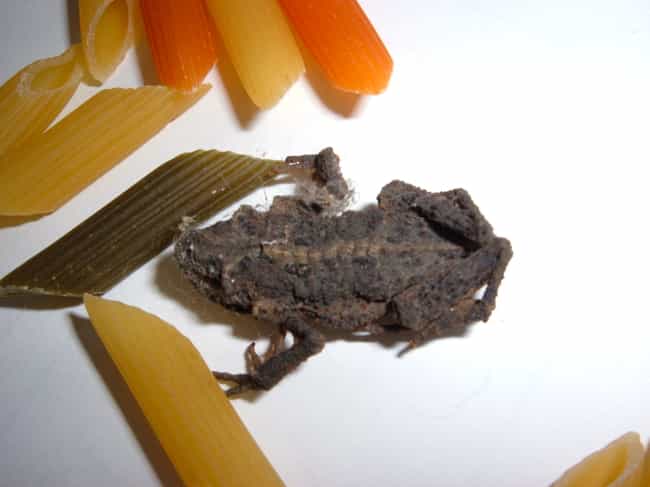 In December 2015, a Minnesota woman got a
surprise
straight out of a fairy tale when she went to open her
Barilla tri-color penne pasta
. Hiding in the box was a frog (probably looking for a kiss?). Or really, a dead, petrified frog that was allegedly packaged with the food. Pasta lover
Penny Hagen said she had already used one half of the box when her husband knocked it off the shelf, spilling the pasta and the frog on the floor. For their part, Barilla said they were investigating the incident.

Is this gross?
Maggots in the Milk Chocolate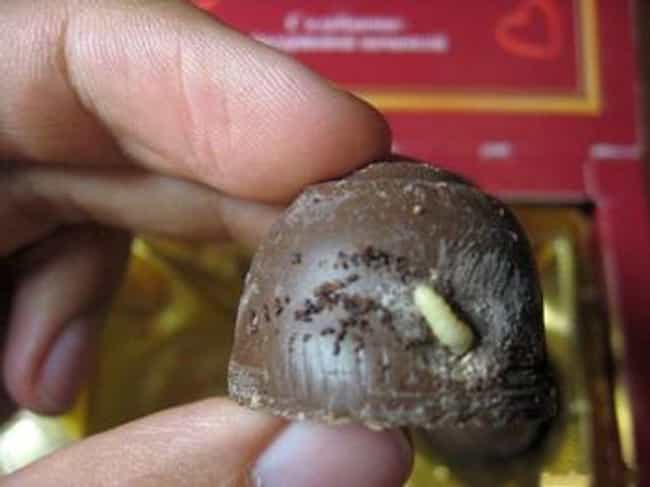 In 2009, a gentleman was enjoying a box of Alpen Gold chocolates, only to find himself sharing the treats with a maggot who had made one of the candies its home. Well, at least he hadn't gifted the chocolates to a girl he liked...
Source:
SodaHead

Is this gross?
The Stranger's Sweet Tooth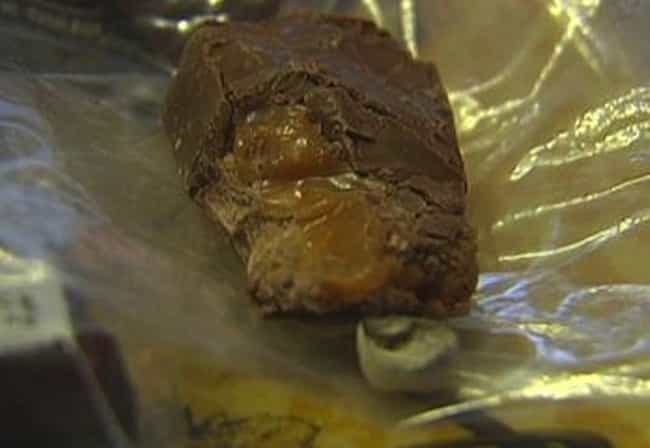 In 2010, a Texas woman had an experience which forever gave the phrase "sweet tooth" a whole new meaning. After taking a bite of a Milky Way candy bar, she bit down on what she at first believed to be a really hard peanut. Upon further exploration however, she discovered, to her horror, that it was actually a stranger's tooth.
Source:
KLTV

Is this gross?
The Mouse in the Tikka Masala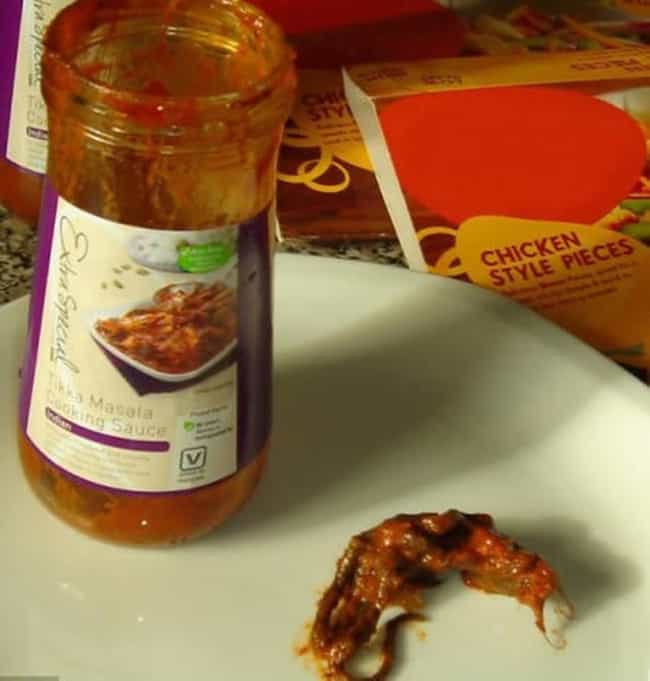 In 2009, a UK couple prepared to dig into a tasty jar of Asda extra special curry sauce, only to find it a little more "special" than they'd bargained for. Let's just say that that blob on the plate in front of the jar is mouse-shaped and has a tail for a reason.
Source:
Metro UK

Is this gross?