comedy

Grudge Match Movie Quotes

23 votes
13 voters
4.5k views
10 items
Follow
"Grudge Match" movie quotes tell the comical tale of two aging boxers who return to the ring for their long-awaited tie breaker. Peter Segal directed the film using a screenplay by Doug Ellin, Tim Kellher and Rodney Rothman. Just in time for Christmas, "Grudge Match" opened in theaters on December 25, 2013.
In "Grudge Match," Pittsburgh boxers Henry "Razor" Sharp (Sylvester Stallone) and Billy "The Kid" McDonnen (Robert De Niro) were once the best in the world, fighting each other twice with one win under their belt each. This rivalry however ended prematurely when Razor retired before they could fight in the tie-breaker. Fast forward 30 years and the old men reunite to film footage for a boxing video game where old tensions flare.
After footage of the fight goes viral, a concept neither old men really understand, they are pushed to fight in that lost tie-breaker match by promoter Dante Slate, Jr. (Kevin Hart). Reluctantly, both agree and begin training, Razor with Louis "Lightning" Conlon (Alan Arkin) and Kid with a portly Mikey (Joey Diaz). But their age, physical condition and their loved ones including Razor's love interest Sally (Kim Basinger) and Kid's son BJ (Jon Bernthal) all put a strain on the two ancient boxers.
"Grudge Match" has stiff competition opening alongside other great 2013 movies such as
"The Wolf of Wall Street,
"The Secret Life of Walter Mitty,
"Anchorman 2: The Legend Continues"
"Her,"
"American Hustle,"
"Saving Mr. Banks,"
August: Osage County,
"The Hobbit: The Desolation of Smaug,"
"Dallas Buyers Club,"
"Philomena,
"Inside Llewyn Davis,"
"Out of the Furnace,"
"12 Years a Slave,"
"Frozen,"
"The Hunger Games: Catching Fire,"
"Captain Phillips,"
"Gravity,"
"Don Jon,"
"Rush,
and
"Prisoners"
.
Tie-Breaking Grudge Match
Jim Lampley: "Certain athletes are born enemies but the fiercest rivalry was between two fighters, Razor and Kid. They fought only twice but the tie-breaking grudge match never happened."
Sportscaster Jim Lampley provides some background on the grudge match by telling the history of the two fighters. Once both atop the sport, the lingering rivalry never concluded as 30 years ago, tied one win each, Henry "Razor" Sharp retired from boxing before they could compete in the tie-breaker.
Should this be higher or lower?
Dante Slate, Jr.: "I've got a company that wants the official rematch, December 15, Palace Theater. They're going to pay you $100 grand."
Henry "Razor" Sharp: "I can't be in the same room as that guy. It's not worth it."
Dante Slate, Jr.: "What the hell you mean it ain't worth it? I'm looking at your house!"
Dante urges Razor to agree to fight Kid one last time to select a victor once and for all. Razor, who is living in a crappy house and could use the money, isn't interested.
Should this be higher or lower?
Put You and Kid in the Game
Dante Slate, Jr.: "You know what this is, Razor? This is a video game. They want to put you and Kid in the game. All they do is videotape you throwing a couple of punches, voice record you… except in a white guy's voice cause they don't want to scare anybody."
Boxing promoter Dante Slate, Jr. tries to convince Razor to film a session for a video game. Little do any of them know that this quick session will soon turn into much more.
Should this be higher or lower?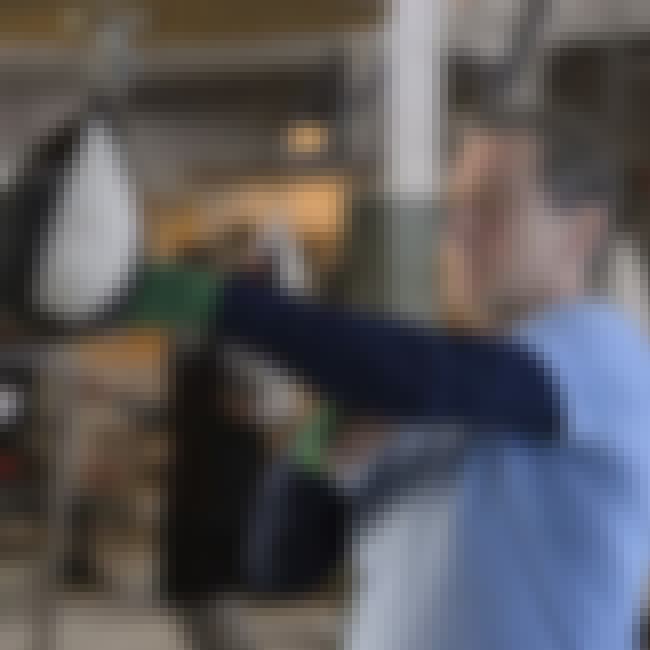 Joey: "It's insane!"
Billy "The Kid" McDonnen: "Oh yeah, give me one reason."
Joey: "You're fat. You got weak knees. You're fat."
Billy "The Kid" McDonnen: "You know, don't sugarcoat it. Be honest."
Joey, among others, are vocal about the fact that Kid and Razor are way too old to be fighting again. Joey, unlike others, is brutally honest about this fact to Kid's face.

Should this be higher or lower?