Music
10 Famous Rock Bands That Were Struck By Horrifying & Violent Tragedies

Sometimes being in a band isn't all it's cracked up to be. Just ask these bands, all of which suffered terrible fates. All of these outfits have gruesome histories that go far beyond breaking a leg onstage. Murder, overdoses, suicides, motorcycle crashes, and more pretty bad things have added to, or tainted, these famous bands's legacies.
While it's easy to assume a band like Slipknot has a f*cked up past, The Band, the Allman Brothers, and even the Beach Boys have checkered pasts. More than a few members of these groups have experienced pretty gnarly things, be they self-inflicted or thanks to the tragic indifference of existence.
Get ready for tales of knife fights, personal demons, and vehicular mayhem staring your favorite (or maybe least favorite) rockers of all time.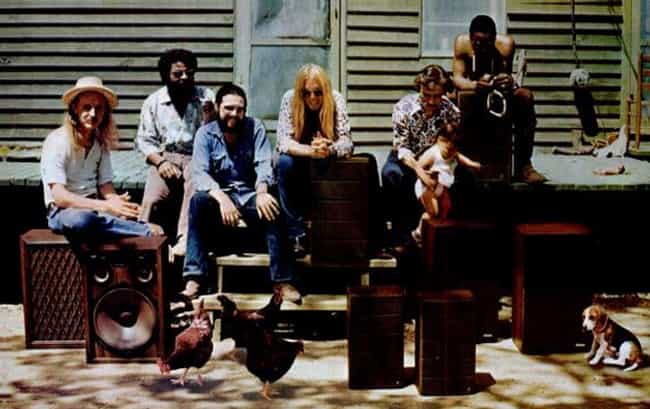 If there were a poster band for enduring crippling tragedy while keepin' on keepin' on, it's the Allmans. Everyone knows one of the band's namesakes, Duane Allman, died in a motorcycle accident in his hometown of Macon, GA. To compound that tragedy, bassist Berry Oakley also died in a motorcycle wreck, a little more than a year after Duane. Oakley's accident occurred just three blocks from Allman's.
Meanwhile, singer Gregg Allman, brother to Duane, has battled drugs, hepatitis C, cancer, and Cher. In early 2017, drummer and founding member Butch Trucks committed suicide by shooting himself in front of his wife.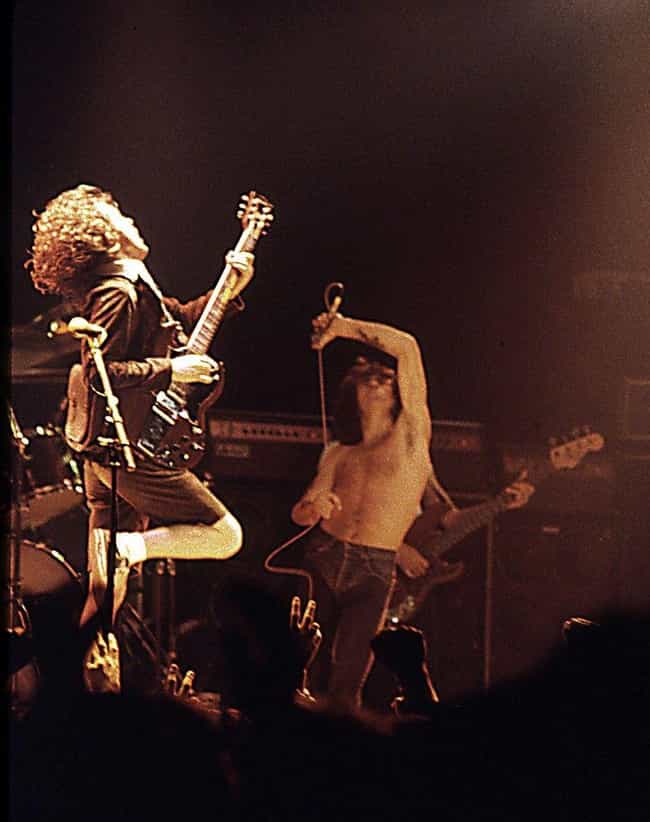 Hard rock legends AC/DC are one of the few bands to become even more popular as the years wore on, despite the tragedy that has circled the group since the '80s. Lead singer Bon Scott died from choking on his own vomit in early 1980. This might sink a lesser band, but AC/DC persevered, and soared to new heights. In the 2010s, after decades of mega success, things got weird. In 2014, guitarist Malcolm Young left the band, feeling the effects of dementia. Young moved into a nursing home, having completely lost his short-term memory. Singer Brian Johnson then left because he was losing his hearing.
Then there's the saga of drummer Phil Rudd. In 2014, Rudd was arrested for attempted murder (he was accused of trying to hire a hitman), as well as meth and pot possession. His behavior during sessions for the band's 2014 album Rock or Bust was erratic, but no one expected he'd take such a dark turn.
All said and done, Angus Young is the only member of the band's seminal line up still in the band, and kinda-sorta still ticking.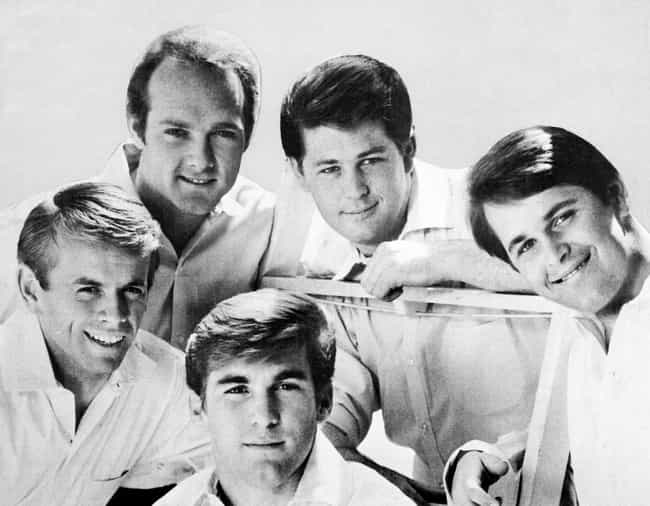 The Beach Boys are one of the greatest and most important American rock bands of all time. They also have a legendary history of not being the clean-cut, all-American boys they're made out to be. This group of relatives (three Wilson brothers and cousin Mike Love) and one friend (Al Jardine) were led by the tyrannical Murry Wilson, father to the brothers, who has long been accused of psychologically and physically abusing the band.
On top of that, there are the legendary on-again off-again squabbles between Brian Wilson and Mike Love. Wilson, the perceived genius, had a long battle with mental illness and drug abuse that eroded his creativity. Love is known as many things, kind and gentle not among them. Following the band's 2012 tour, Love unceremoniously dumped Wilson in favor of his backing band, who proudly wave the Beach Boys flag without their most influential member.
Brian's drug use in the '60s made him an icon and cemented him as a genius, but also melted his brain. The same can be said of his shrink, Dr. Eugene Landy, who gave Wilson enough pills during in late '80s to fry his brain even more. Landy was attempting to control Wilson to nefarious ends, and it took a new romantic interest - who Wilson married - to break the sordid relationship.
Meanwhile, Dennis Wilson was friends with the Manson family (as in Charles Manson) and even jammed with Manson. Allegedly, Wilson nearly produced and wrote music with the cult leader. Following this, Wilson drowned in 1983 while diving off his yacht while intoxicated. Finally, Carl Wilson died of cancer in 1998.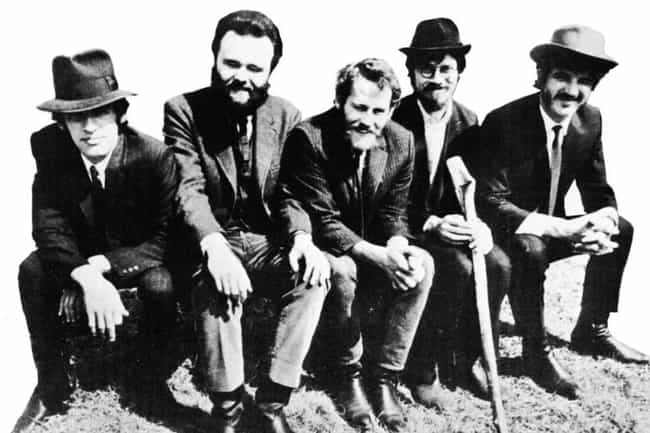 The Band are one of the most celebrated folk groups of all time. They're best known for their work with Bob Dylan, the Martin Scorsese concert film The Last Waltz, and the tragic deaths of three of their members.
Following The Band's initial split after The Last Waltz, the group got back together in 1983. In 1986, piano player Richard Manuel, a long-struggling drug addict and alcoholic, committed suicide by hanging himself in a Florida motel room following a show. His replacement, Stan Szelest, died in 1991 from a heart attack.
Guitarist Rick Danko had his own string of bad luck. In 1968, he was severely injured in a car accident, breaking his neck and back in six places. In 1999, he died of heart failure due to drug use (he was convicted in 1996 after receiving of a package of heroin in the mail) and alcoholism.
Keyboardist Richard Bell died in 2007 from multiple myeloma and singer/drummer Levon Helm died from cancer in 2012.
When The Band reformed after The Last Waltz, without lead guitarist and primary song writer Robbie Robertson, things fell apart. Either Robertson had tremendous foresight, or The Band's subsequent legacy could be called the Curse of Robbie Robertson.